"Sophia" is taken from Laura's forthcoming album "A Creature I Don't Know" which is released on the same day 12th September on Virgin Records / Ribbon Music, and is produced by Ethan Johns.

Her debut album 'Alas I Cannot Swim' and follow up "I Speak Because I Can" were Mercury nominated, and in February she won the Best British Female Solo Artist prize at the Brit Awards, and best solo artist at the NME awards.




The tracklisting for 'A Creature I Don't Know is as follows:

'The Muse'
'I Was Just A Card'
'Don't Ask Me Why'
'Salinas'
'The Beast'
'Night After Night'
'My Friends'
'Rest In the Bed'
'Sophia'
'All My Rage'

Artwork: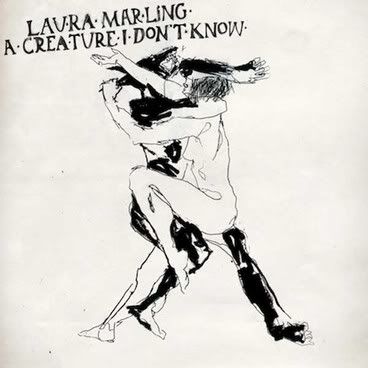 She is also set to go on an 11-date tour of UK cathedrals this October.


The series of shows, entitled the When The Bell Tolls Tour, starts at Exeter Cathedral on October 14 and includes a stop at London Central Hall Westminster on October 26 before coming to a close at Birmingham Cathedral on October 29.

Dates:
Exeter Cathedral (October 14)
Winchester Cathedral (15)
Guildford Cathedral (17)
Gloucester Cathedral (18)
York Minster (21)
Sheffield Cathedral (22)
Manchester Cathedral (24)
Bristol Cathedral (25)
London Central Hall Westminster (26)
Liverpool Anglican Cathedral (28)
Birmingham Cathedral (29)
source

i'm really liking this track, i have good feelings about this album!