The Hollywood Reporter united Sarah Michelle Gellar, Jennifer Morrison, Britt Robertson, Yvonne Strahovski, Maggie Q and Anna Torv for a no-holds-barred conversation and photoshoot.
From left to right: Britt Robertson (The Secret Circle), Maggie Q (Nikita), Yvonne Strahovski (Chuck), Sarah Michelle Gellar (Ringer), Jennifer Morrison (Once Upon A Time) and Anna Torv (Fringe).
HBIC SMG
The actress stars in the CW's upcoming suspense thriller Ringer. Of the buzz surrounding the show, Gellar says: "I definitely feel pressure. It's not outside pressure; it's pressure because the fans have been so loyal, you want to … make them happy. There's definitely something to be said for being the quiet show that gets to build on its own merit, as opposed to an expectation that already exists."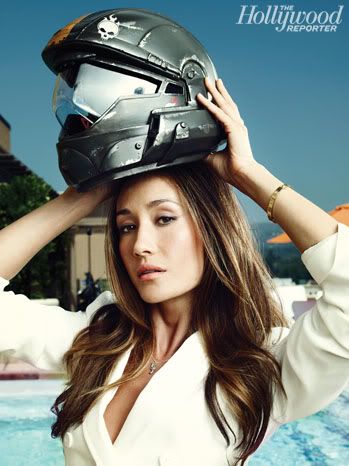 Maggie Q
The star of CW's Nikita is a pro at Comic-Con. Her advice to her fellow THR roundtable panelists who've never been? "This year, you'll say, 'It's going to be this'; 'It's going to be that.' Next year when you come back, it's going to be great. People who come are already going to be fans of the show. So you're going to be answering specific questions about the show, which is much more fun than trying to be like, 'It's not going to suck, I promise.'"
Anna Torv
Torv, who co-stars on Fox's Fringe, recalls her first Comic-Con. "I went and had a look around the first year that I went down there. The show wasn't on the air yet and everybody was at our panel to hear J.J. [Abrams] speak, so I was quite fine to go and have a look. And then, you know, it changes bit by bit. It's one of the few opportunities that you actually get to sit and talk to people who watch your show and have an interaction with them."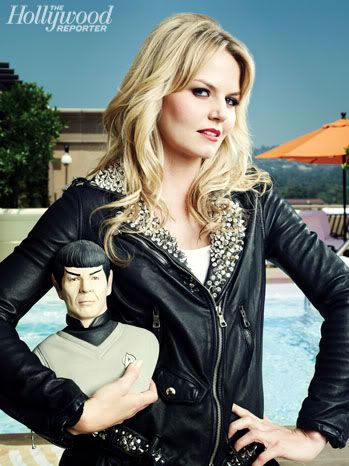 Jennifer Morrison

The former House co-star will play the daughter of Snow White and Prince Charming in ABC's fairy tale drama Once Upon a Time. "As an actress, it's nice to look for something different. It was wonderful playing Cameron on House for all of those years -- amazing writing and an incredible cast. I have no complaints, but it was also exciting to be let free and to play new characters and try something new. And part of the appeal of Once Upon a Time for me was that it was totally character-driven. It wasn't procedural and, you know, I've been saying medical terms for a long time."
Yvonne Strahovski

Strahovski, who co-stars on NBC's Chuck, says she can relate to the physicality of her character. "I've always been a bit of a tomboy, so I think all of the action and stunts have always been a part of me. I love doing that stuff, and now my character has sort of evolved from being very comfortable in the spy world but not very comfortable with being a normal person with family and a boyfriend and stuff. She's evolved into a more natural human being and more easygoing in social situations. It's nice to be bringing that into it … to be more normal on the show but still being the spy."
Britt Robertson

Robertson, who stars in the CW's new supernatural series The Secret Circle, says she appreciates the buzz that comes with the show. "We're working with Kevin Williamson, who did The Vampire Diaries. It has a sort of cult following, and I think because of that, and since we are sort of its sister show, people are excited for The Secret Circle. I guess we're just hoping that we don't let people down."
Bonus pictures behind the scenes:
Favreau, director of Iron Man and the upcoming Cowboys & Aliens, served as guest editor of THR's special issue devoted to Comic-Con and its hundreds of thousands of attendees. The issue includes original artwork, exclusive interviews, insights and advice, never-before-seen posters and comics and provocative analysis.
"The interesting thing with genre-specific TV," says Robertson, "is that the writers are really the people who you have to rely on. … It's strange because I have no idea what I'm saying on a regular basis, so it forces you to be more vocal with the writers and the creative process."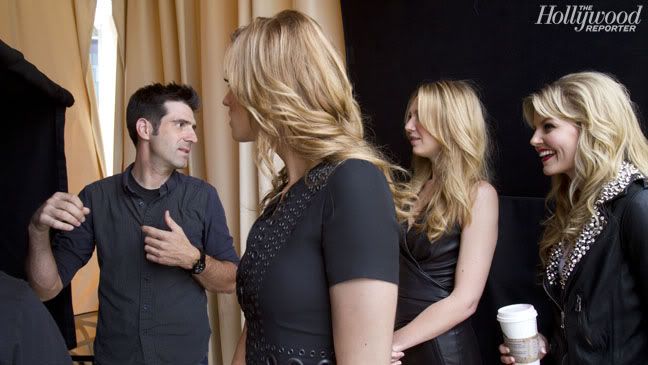 The actresses chat with photographer Pugliese at The Hollywood Reporter's Comic-Con actresses roundtable, which took place June 24 at the Montage Hotel.
Source.