The irony of Ang Lee's winning the Oscar for best director - making him the first Asian director to get that award - is not lost on Asia's filmmakers. For all the praise that Asian independent film directors like Hou Hsiao-hsien, Tsai Ming-liang or Wong Kar-wai are gathering on the international festival circuit and in Hollywood, there is a starker reality back home: Asian filmmakers are having problems connecting with their own audiences.


Despite a potential audience of more than a billion, the Chinese film industry as a whole, in its various homes, is in crisis.

This is not a new problem, and the enormous popularity of Hollywood productions is of course a major reason. The situation, however, seems to be getting worse, despite various regional attempts to get attention for Asian films, notably the creation of festivals and workshops.

"What is lacking in Asia right now is the ability to recognize our audience and serve them first. Many filmmakers are groping in the dark," said the Singaporean director and former film critic Kelvin Tong. "Apart from Korea, North Asian directors are not making films for local audiences."

The industry figures speak for themselves. Hong Kong, once a filmmaking powerhouse that could churn out over 200 films a year, is a shadow of its former self. Last year box office receipts were only 269 million Hong Kong dollars, or about $35 million, down 36 percent from the year before, with the number of local films hitting the screen at an all-time low of 55.

In Taiwan, locally produced films accounted for only 10 percent of the films shown and less than 2 percent of ticket sales in 2005. Even in mainland China, the appetite for Chinese films is not what Chinese filmmakers want.

Some filmmakers point to what they call the immaturity of the independent Chinese film industry, which still suffers from stringent official censorship.

Professionals most blame the Asian film industry itself for the decline in support for locally produced films in Asia, along with the competition from American films and the issues of piracy. "In the '70s, there was an onslaught of Hollywood cinema, which stole an entire Asian generation of moviegoers," Tong said. "At that point the West was stronger than the East. They came in not only with dollars and cents, but with a lot of marketing savvy."

Still, the Hong Kong film industry resisted well for a while, producing strings of popular kung fu and gangster movies, until overproduction and formulaic plots started to bore its audience. "Frankly, there isn't much of a film industry left - too many bad films made by incompetent people. At some stage every kung fu expert started to become a director," said the Hong Kong director Lee Kung-lok, who formed an independent production company, Red Flag Productions, with a fellow director, Wong Ching Po.

There are exceptions in the overall gloomy situation. Well-crafted stories, like "Kung Fu Hustle" by Stephen Chow, have shown that Asian films can still draw local crowds into cinemas: It was a winner at the box office throughout the region.


Source (longer article as well)


Some rising Asian stars just for you.



Daniel Henney at home with his mother (my mother-in-law); his new drama, Spring Waltz, has begun airing on MBC.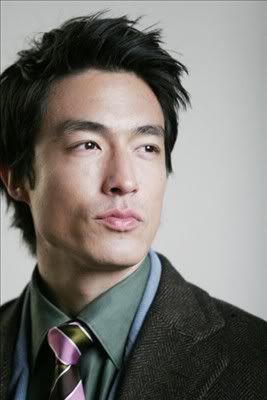 Dan's seriousness sometimes shows up in pictures.



Dan can be playful as well, twangin' on his gee-tar.



Dan models as well.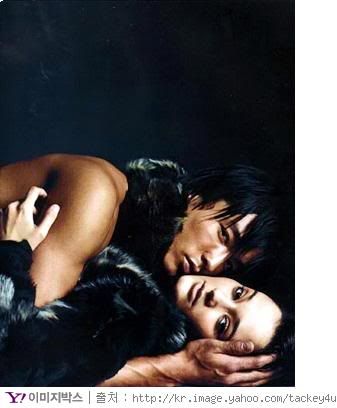 That's me (wearing a mask) with Daniel. Source: family album.



Dan is not trying to turn you on, but it happens.


Korean dramas are popular in various ~*Asian nations*~

Here is Hyun (Hyeon) Bin, another popular azn sensation. His new movie, A Millionaire's First Love, is quite popular in Asia. It was released about 2 months ago. He's also known as Dan's BFF.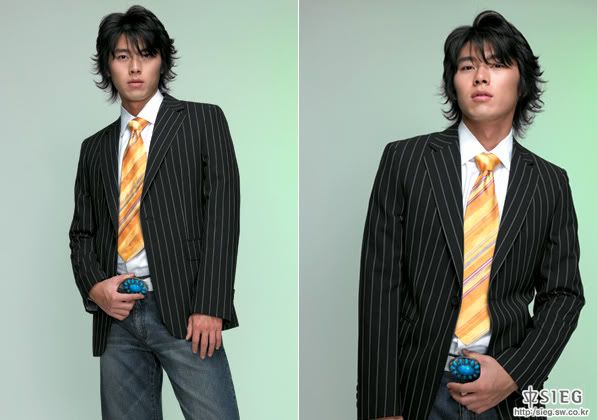 His pair of pants is too small for his...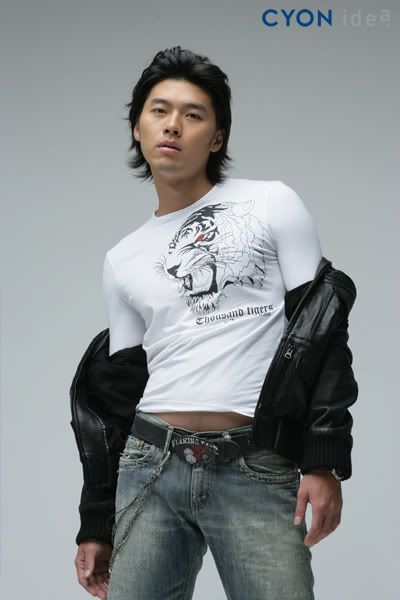 A hot picture from a recent Cyon shoot.



It's a common misconception that azns only eat rice; in my case, however, it's true. I eat rice everyday. So does Hyun Bin.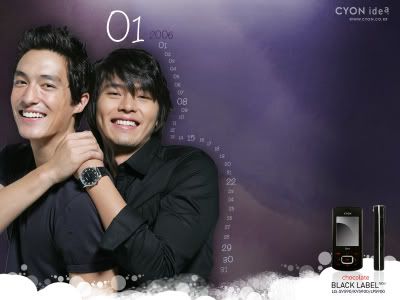 BFF4EVA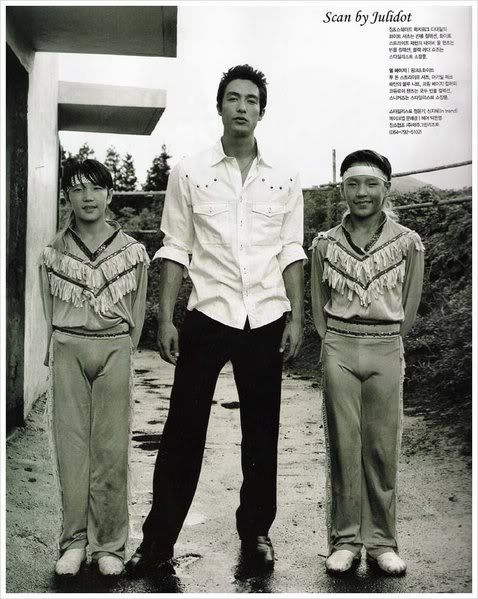 This one is dedicated to OMGTEAPARTY.
Also Dan really cares about the future of all the children in the world.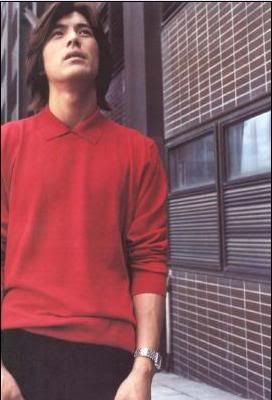 A relatively unknown Korean actor on other continents, Oh Ji-Ho satisfies the ... of women everywhere in Asia.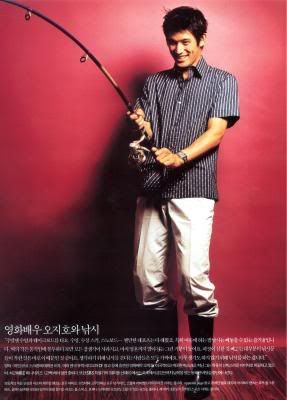 Oh Ji-Ho enjoys fishing at times.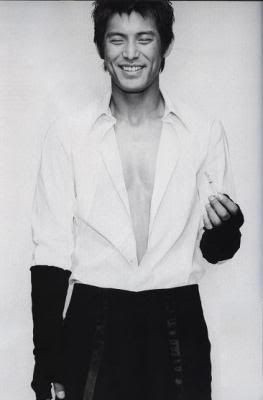 Oh Ji-Ho enjoys laughing at a funny joke every now and then.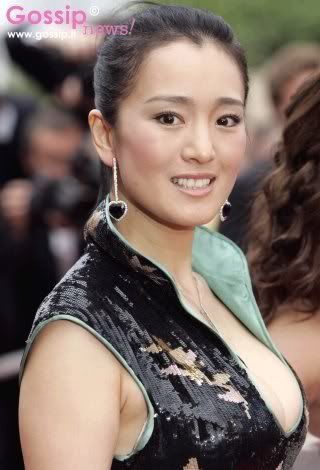 Gong Li is breaking into the American film industry. She still remains one of the most famous (and well-respected) actresses in China. My mother praises her for her supple skin.