A tough-love dad has to deal with hosting his father who never unpacks, his wife, who is intent on creating the perfect Seder, and his children who go out of their way to make the night an adventure. When one of the kids slips Dad a tab of Ecstasy, his visions turn him into a modern day Moses intent on leading this hungry group to the promised land of family forgiveness. Of course they're all so stubborn, it would be easier to part.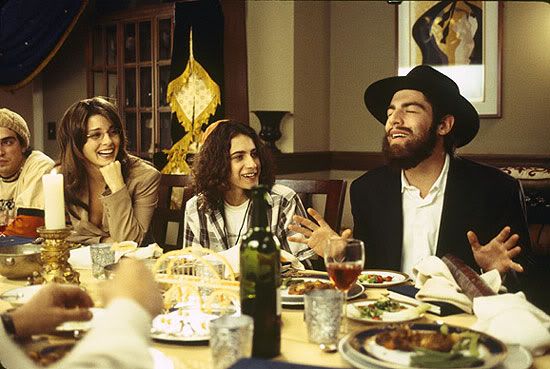 In LA/MY/Miami on April 7....
Limited Release on April 21...

And yes, that's Gordo (Adam Lamberg) from Lizzie McGuire in the middle of that shot.