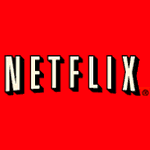 Netflix just got cooler. The entertainment powerhouse and Fox have extended their content arrangement.

According to The Hollywood Reporter, 'Glee,' 'Sons of Anarchy' and 'Ally McBeal' have been added to Netflix's instant stream feature. It's just 'Glee' season 1 at the moment, but we all know how great some of those episodes were. 'Sons of Anarchy' season 1 and 2, along with the entire series of 'Ally McBeal' are currently available.

"Our expanded non-exclusive streaming arrangement with Netflix maintains Fox's flexibility to effectively manage both the content we offer, and the appropriate window of availability relative to our other distribution partnerships," Peter Levinsohn, president of new media and digital distribution at Fox Filmed Entertainment, said in a statement.



The report also says 'The Wonder Years' will soon be making its way to instant stream.



In addition to the new TV titles, Fox will also make some flicks available after the premium pay TV license periods end.

"We've worked closely with Fox for the last year to provide our members access to some of the studio's greatest TV franchises and library of both contemporary and classic movies," Ted Sarandos, chief content officer at Netflix, said in a statement. "Our members love TV shows, and making such pop-culture hits like 'Glee' and 'Sons of Anarchy' available to watch instantly reinforces our commitment to provide them a wider selection of programs."

www.tvsquad.com/2011/04/01/netflix-glee-wonder-years/

SHAKING AND CRYING @ WONDER YEARS COMING. I DON'T EVEN CARE IF ALL THE MUSIC'S GONE, I JUST WANT THE SHOWS!!!!!!! AND IF THIS WASN'T ENOUGH, CHEERS, BOTH MELROSE PLACES AND TWILIGHT ZONE WENT UP TODAY TOO!!!!