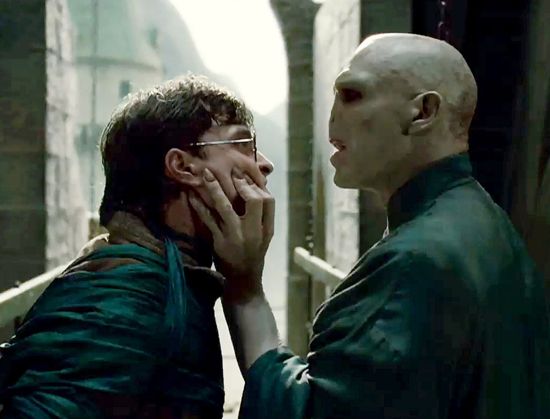 Harry Potter producer David Heyman has confirmed that the 3D conversion of the final film is going ahead.

The 3D release of Harry Potter and the Deathly Hallows: Part One was canceled after filmmakers were unable to complete the transition into 3D for the entire film. Most recently, Mark Williams (Arthur Weasley) expressed doubt that the conversion of the final movie, Deathly Hallows: Part Two, would be approved.

However, speaking to Collider, Heyman asserted that the 3D release will go ahead, saying: "Yes it is. The reason we didn't do it on the first part was because we didn't feel that we could do it justice. And actually the 3D would compromise the film, so we didn't have the time."

Fellow producer David Barron explained: "We were diving into 3D for the first time - it was a new world for us, and so we didn't get off to a fine start. There wasn't time to do it properly, and so Warners very, very kindly supported us. I'm sure they were wishing it was not the case, but they were hugely supportive to not put out something that we weren't happy with."

Heyman revealed that the team are "really excited about the quality" of the conversion of the final film.

"We feel it adds something to the film and is really immersive, as opposed to taking out, which I think a lot of 3D can do," he said. "And it's been great for us going through that process to lead into the theatrical because I think we've learned an awful lot. David Yates is approaching 3D from a character point of view."

Barron continued: "It's a storytelling aid. Rather than being a special effect gimmick where it's like, 'Oh that's cool', we're using it to help tell the story better."

His colleague added: "It's probably gonna be more subtle than on some films. We're not gonna have tons of stuff flying out the screen - we'll have some, but not much. The depth will not necessarily be as great as some films. But it will make the film feel larger, be more immersive, and I think it will add to the stories as opposed to take away."

Harry Potter and the Deathly Hallows: Part Two will be released on July 15.


source

What do you think of HP in 3d, ONTD?