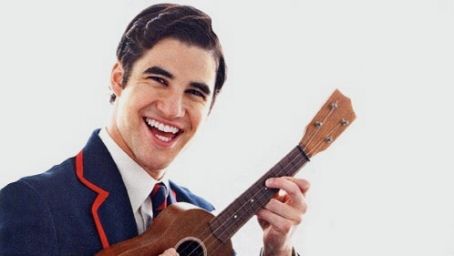 Glee creator Ryan Murphy has confirmed that he is currently considering enroling Blaine at McKinley High School for the show's third season.
Blaine was introduced this season as a love interest for former New Directions member Kurt Hummel, who left the school for rival glee club the Warblers after being bullied for his sexuality. The character has since gone on to prove popular with fans for his acting and singing ability, and was recently promoted to a season regular.
"As long as these two are a couple, they'll continue to mix worlds," Murphy told People, seemingly admitting that Kurt will eventually leave the Warblers. "Until season three, where I think Blaine might have to try out for New Directions."

The creator also suggested that despite both Kurt and Blaine potentially leaving the Warblers for New Directions, the all-male choir may continue to feature in the show.
"The Warblers have to perform at the prom," Murphy added.
Murphy recently confirmed that Blaine and Kurt will continue to be a couple for the foreseeable future, after finally getting together in last week's episode 'Original Song'.
source