Vincent Cassel shows off his toned arms in a tank top as he celebrates the Carnival parade on Sunday (March 6) in Rio de Janeiro, Brazil.
The 44-year-old Black Swan actor is just one of many celebs to celebrate Carnival down south - Jude Law, Gisele Bundchen, Tom Brady, and Pamela Anderson are all on hand for the parade in Brazil!
FYI: Black Swan will be available on DVD and Blu-Ray on March 29

In the meantime, his wife Italian actress Monica Bellucci is shooting a movie in Turkey with some hot guy and talking family and love on French Marie Claire.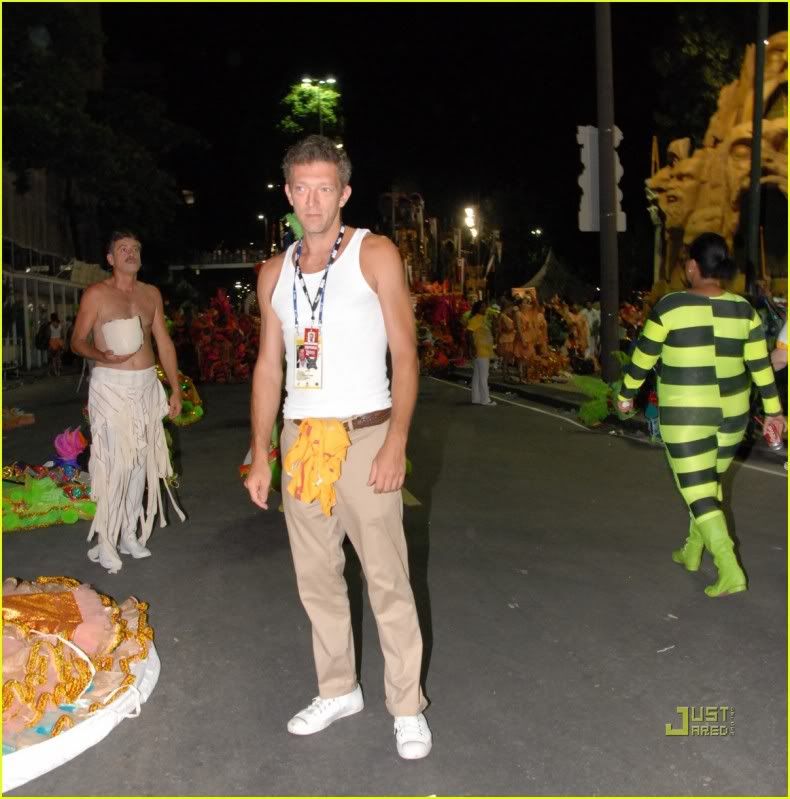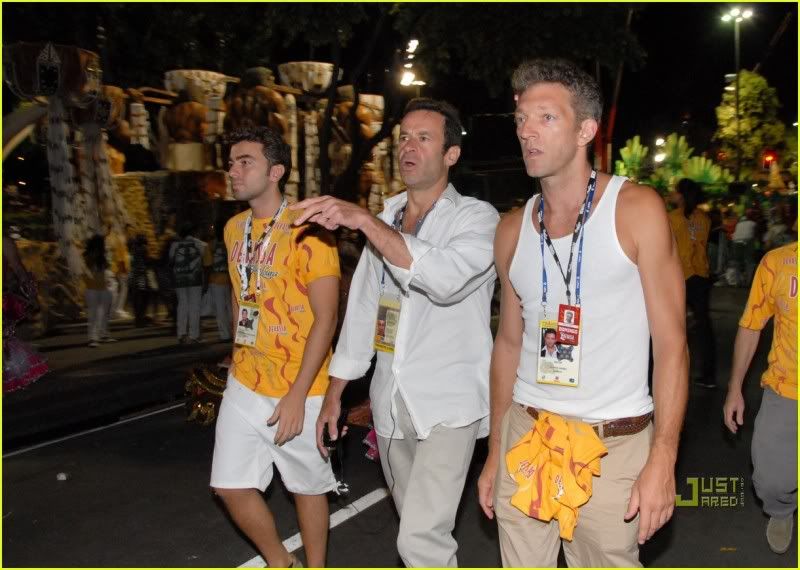 "I can bring my daughters with me and breastfeed on a plate. If I want to take five months off, I do. My way of living has changed the rules of society. I have a borderline life. I do not belong to anybody, I do not depend on anybody. That said, this is freedom!"

"I don't really have the time to leave, I am always staying with my daughters. But that has never been a sacrifice to me. I became an adult because of them. I could give my life for them, they're my priority."

"I'm more in peace with myself, I'm less anxious. I am ready to reach death and face it, I am willing to get old and see my body changing and abandoning me, reaching the point where the wrap is no longer important."

"I never wanted a Man of my life. I used to think it was an anachronism, a bit old style, a bit silly. Life has shown me that it was not what I really thought, I am really attached to love ".

"When we get together [with husband Vincent Cassel and daughters Deva and Léonie], we all sleep in the same bed like gipsies."


Monica Bellucci is also shooting Bahman Ghobadi's "Rhinos Season" in Turkey these days - here are the pics:



Source: Just Jared and Monica Bellucci Fan