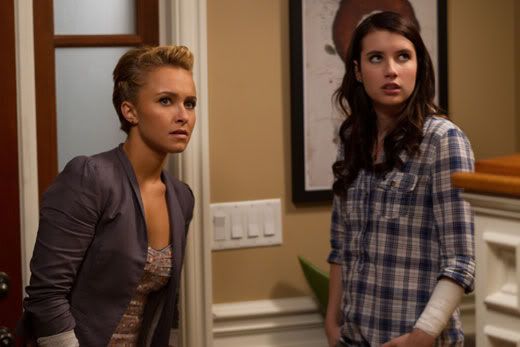 More teaser pics have been released of "Scream 4," the upcoming continuation of the popular late '90s/early '00s horror movie franchise. We are particularly intrigued by the one below of Rory Culkin and Erik Knudsen in front of a movie screen. Is it a screening of "Stab 4," the latest installment of the movie-within-a-movie "Stab" franchise?

The newest "Scream" movie boasts an even bigger all-star cast than practically the first three movies put together. Are you getting excited to watch your favorite Hollywood actors and actresses bite the dust on the big screen?

Watch the official "Scream 4" trailer here and (if you want, but spoiler alert) watch as star Emma Roberts sort-of leaks some info about her character. "Scream 4" slashes its way into theaters April 15. We can't wait!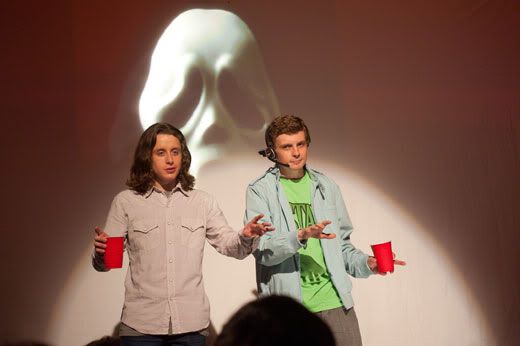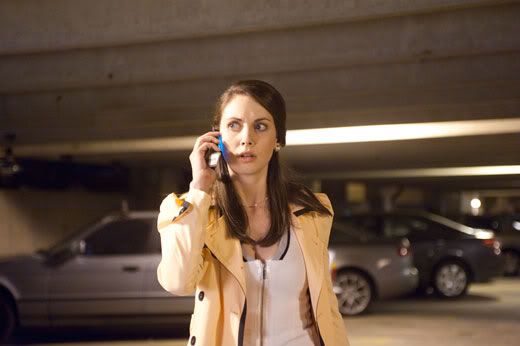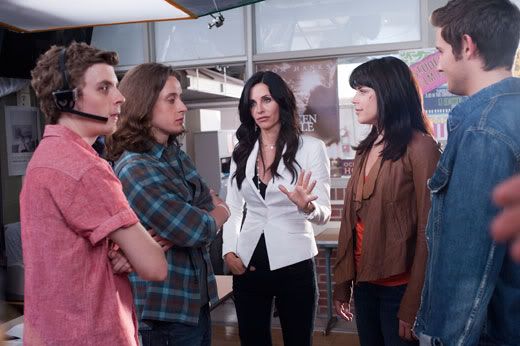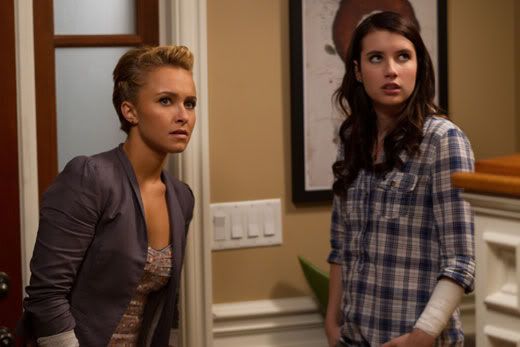 http://blog.zap2it.com/pop2it/2011/03/scream-4-new-pictures-a-stab-4-screening-perhaps.html?utm_source=twitterfeed&utm_medium=twitter