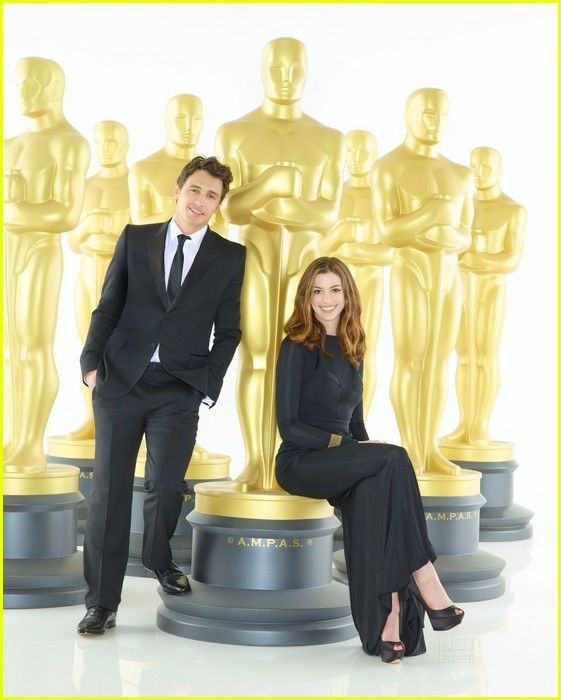 Check out these promo shots featuring this year's Oscar hosts James Franco and Anne Hathaway!

The two actors will be sharing hosting duties for the 83rd Academy Awards on Sunday, February 27.

"One of the producers at the Oscars saw a YouTube clip of me singing with this artist named Kalup Linzy," James recently told JustJared.com exclusively.

"And the producer was like, 'Maybe James would be willing to have a couple of singing lessons.' But whatever, I think I sounded pretty good with Kalup!" he added.

The 2011 Oscars airs live on ABC February 27 from Hollywood's Kodak Theatre.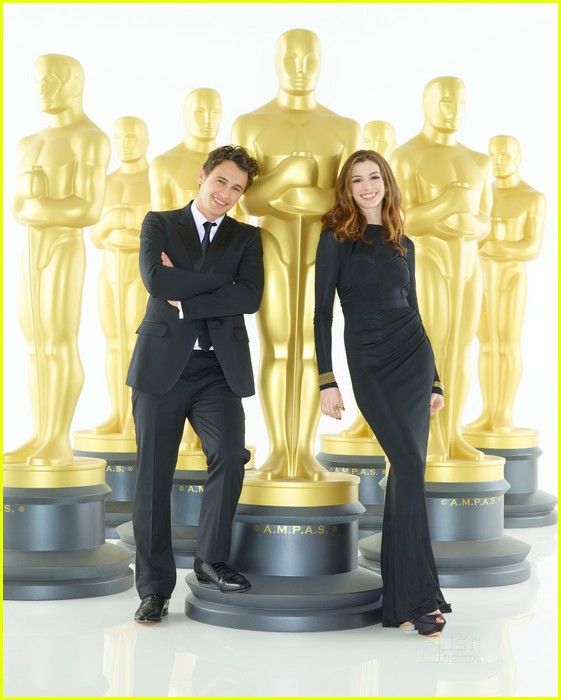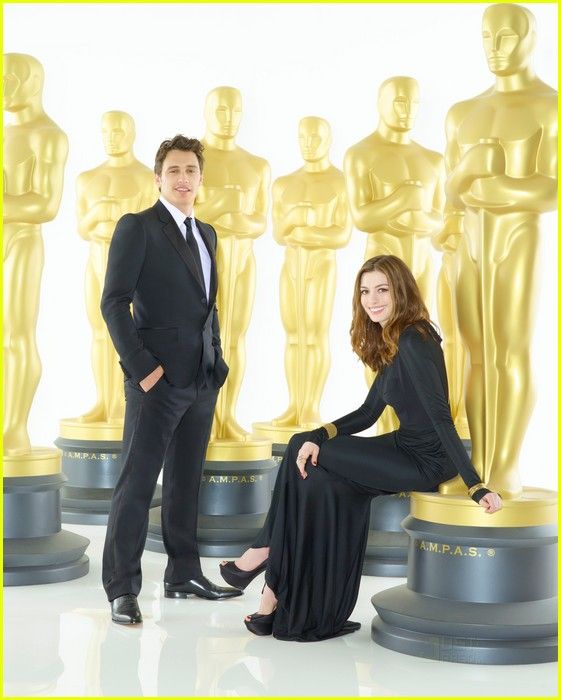 source