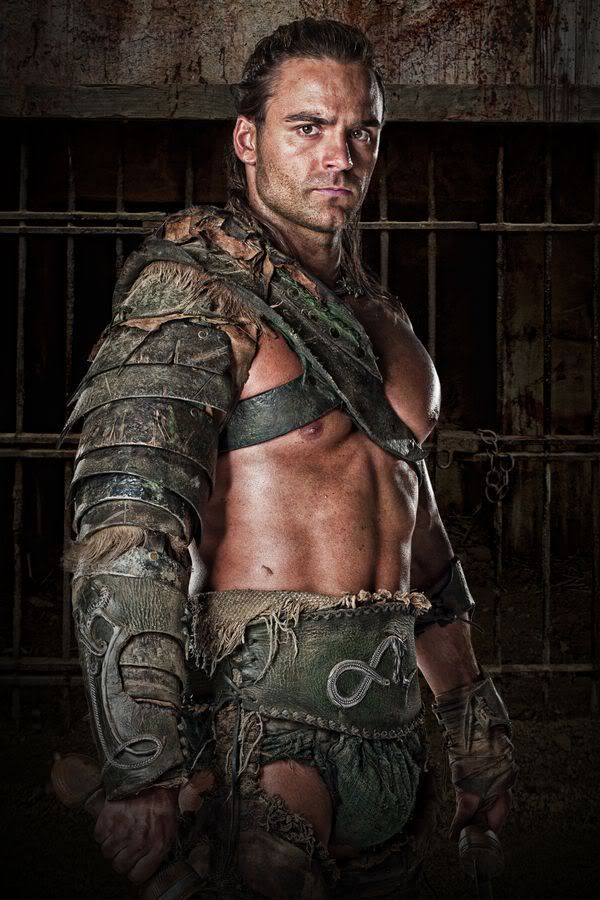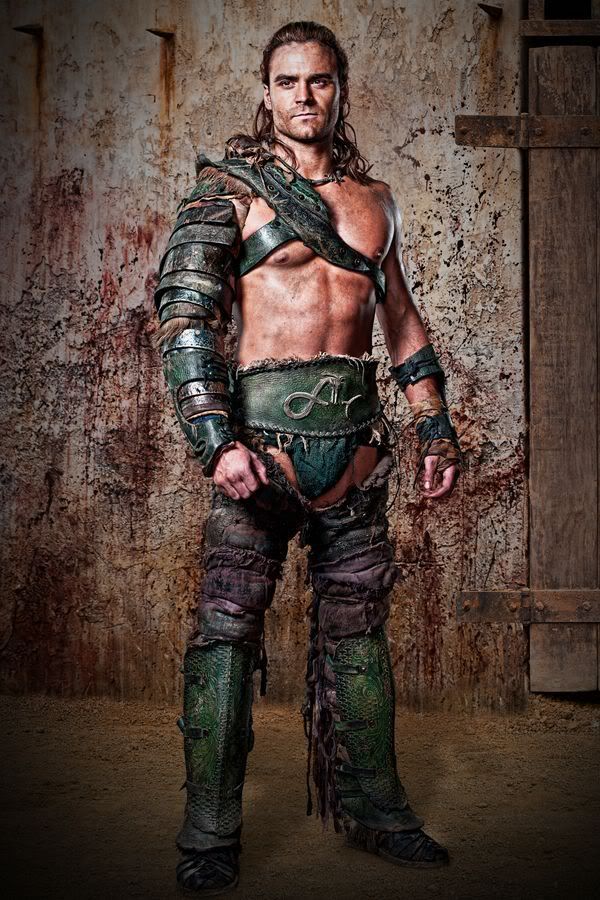 Dustin Clare as Gannicus.

"A true physical specimen, fearless in the arena and possessed by a thirst for the fleeting pleasures of life, Gannicus is the gladiator a girl's mother doesn't want her to bring home. Newly promoted to the top position at Batiatus' ludus, Gannicus is best friend to Oenomaus and his wife Melitta, forming an unlikely triangle of loyal friendship."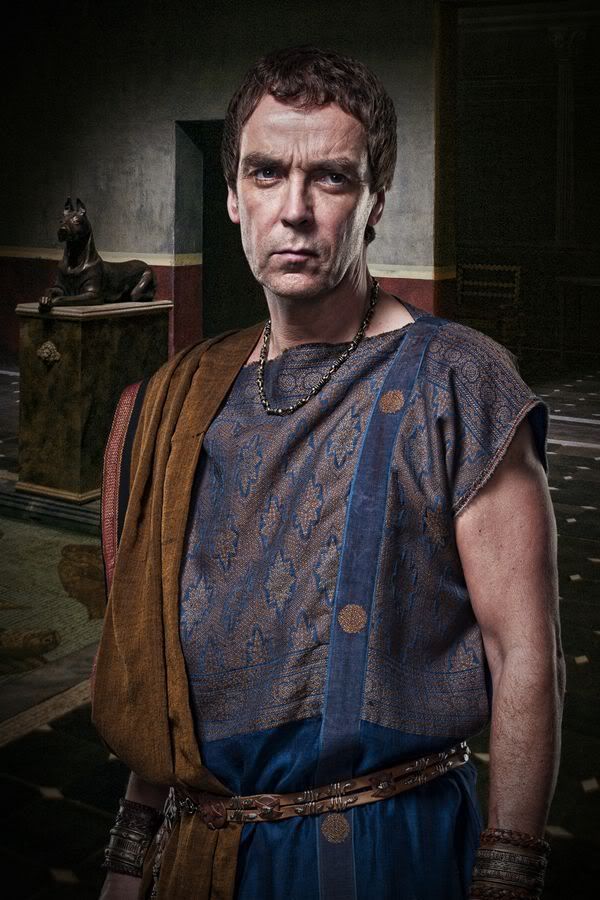 John Hannah as Batiatus.

"Bold and impulsive where his father is restrained and conventional, Batiatus has newly come to inhabit his family's ludus while his father is away attempting to regain his health. Wishing to seize more for himself and rise beyond his father's station, Batiatus, with his wife Lucretia ever by his side fueling his ambitions, schemes beyond his reach."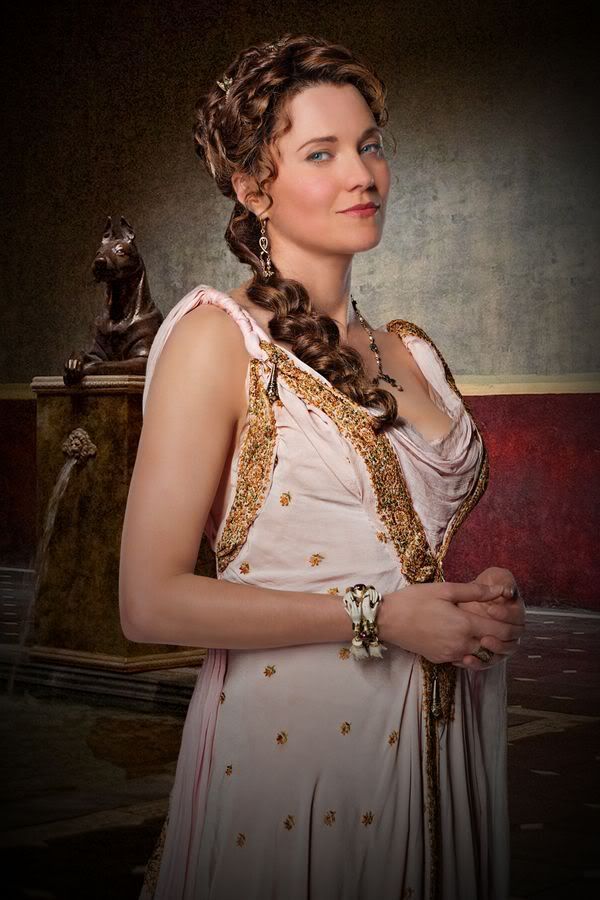 Lucy Lawless as Lucretia.

"Lucretia is her husband's foundation, always supportive of his dreams, however wild the direction they threaten to grow. Though conscious of the role she's expected to play as a proper Roman woman, through the ideas she and her husband cultivate she will discover that when the moment most needs it, she has a true talent for maneuvering the levers of power."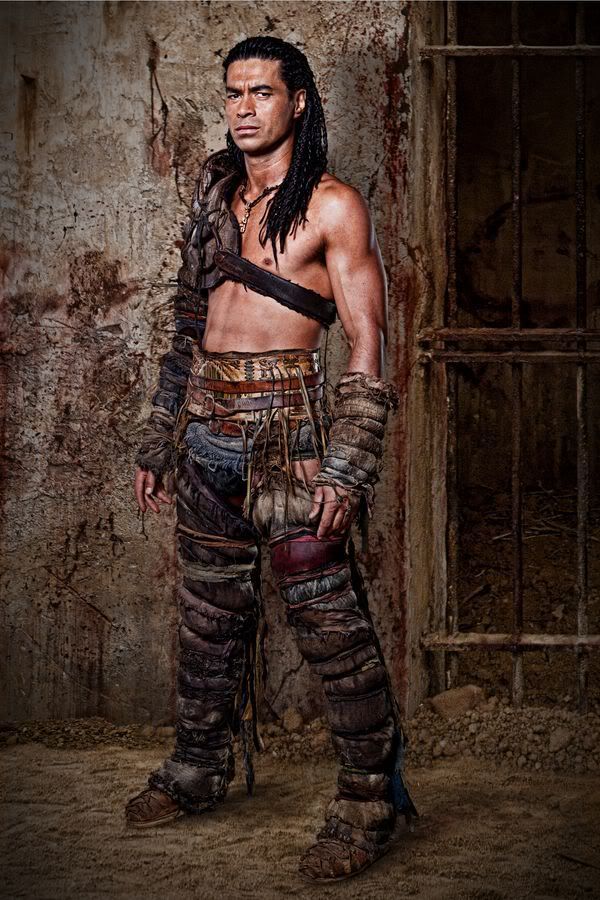 Antonio Te Maioha as Barca.

"Barca is one of the most accomplished gladiators in the Batiatus stable, prized by his master for his prowess inside the arena and his skill and discretion in the service of less noble missions outside of it. Despite the brutality of a gladiator's way of life, Barca exhibits a capacity for deeper feeling rare among his brethren."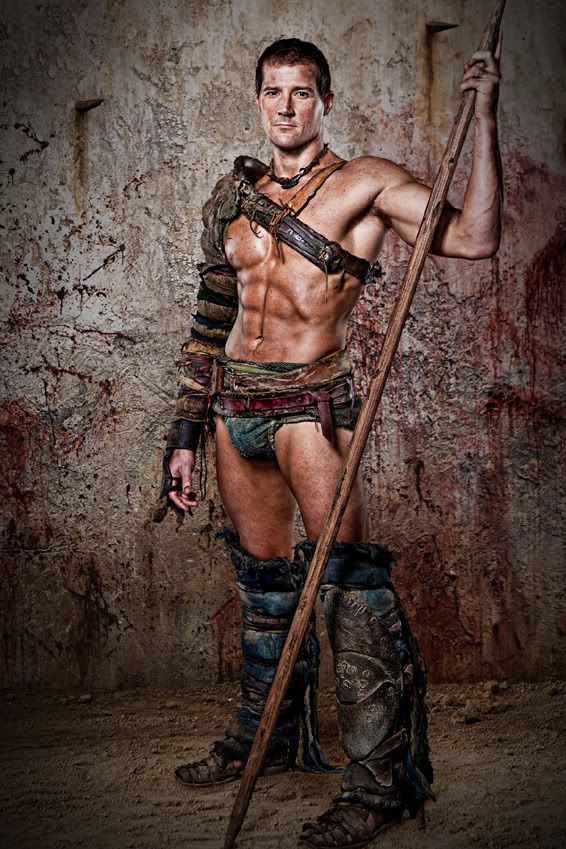 Josef Brown as Auctus.

Auctus will be Barca's new love interest. Steven S. DeKnight, one of the creators of Spartacus, talked about the relationship, stating "They have a mutual respect, but Auctus is Barca's physical equal. He's just as good a gladiator as Barca is and just as deadly. They obviously love each other, and they have some great moments together, but they also have a very jocular love affair. They don't mind smacking each other around."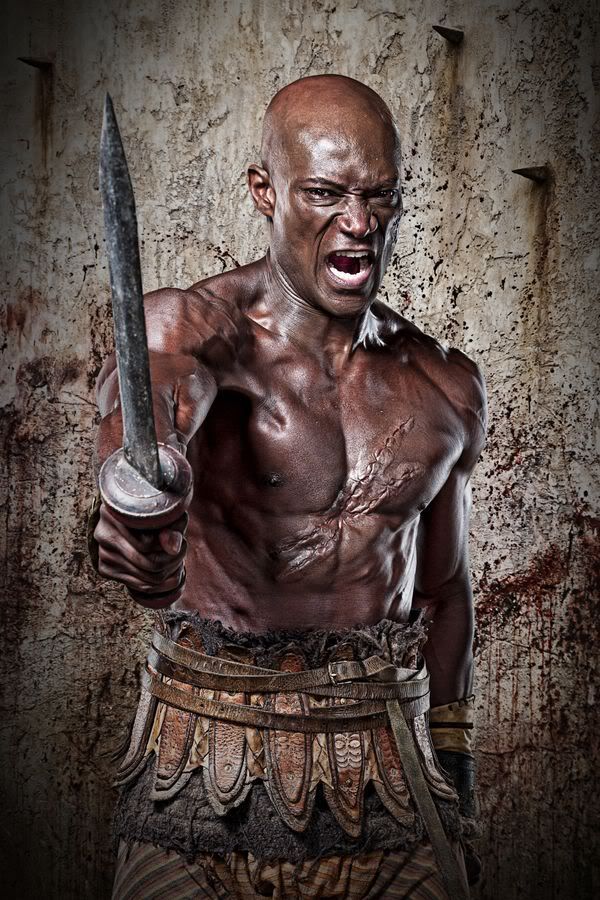 Peter Mensah as Oenomaus.

"Oenomaus is not far removed from the status of top gladiator at the House of Batiatus, having only recently survived his fight with the legendary Theokoles. He longs to return to the sands of the arena and reclimb the peak he feels is rightfully his, but he is yet a slave like so many others and bound to the notions of his masters."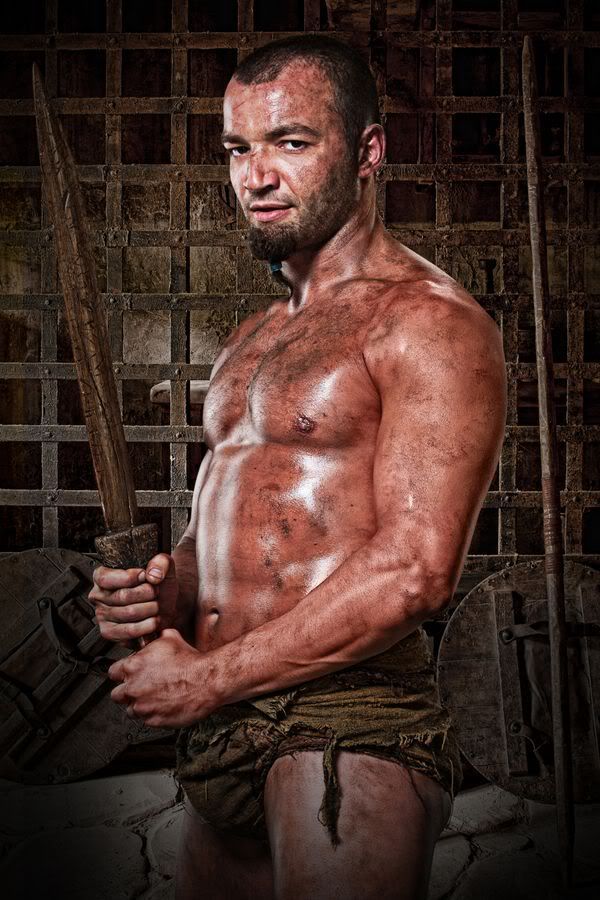 Nick E. Tarabay as Ashur.

"Having just arrived with the new batch of recruits, Ashur is swept up in the grueling fight to survive and prove himself worthy enough to secure standing as a gladiator. When it quickly proves difficult for him to advance on pure physical ability alone, he must call on his more devious gifts to ensurehis place."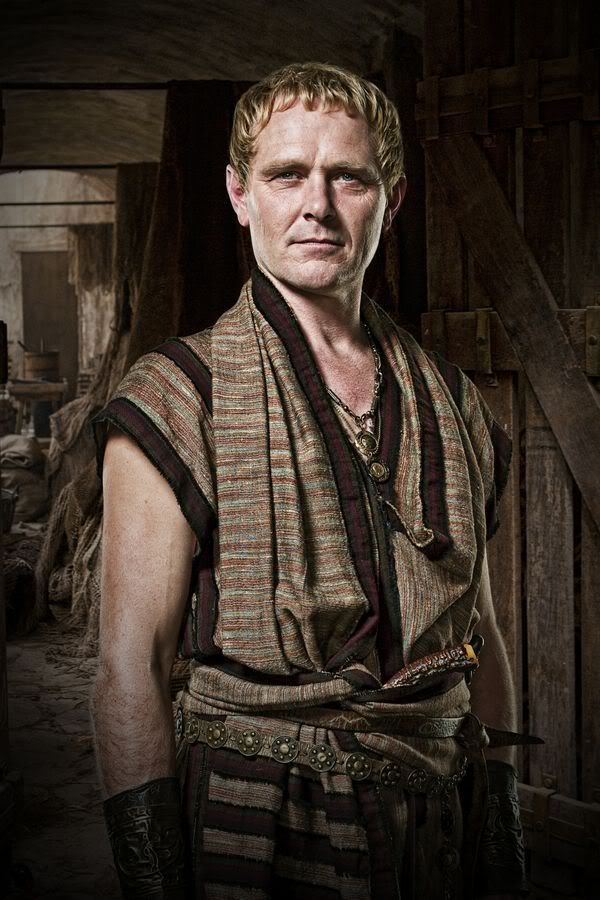 Stephen Lovatt as Tullius.

"Tullius is the man that Batiatus would like to be. He sits at the head of Capua's elite class, steeped in money and rank and fearing no other's ambition. This is the man who holds the proverbial keys to the kingdom and he has no interest in loosening them from his grip without extracting a painful cost from those beneath him."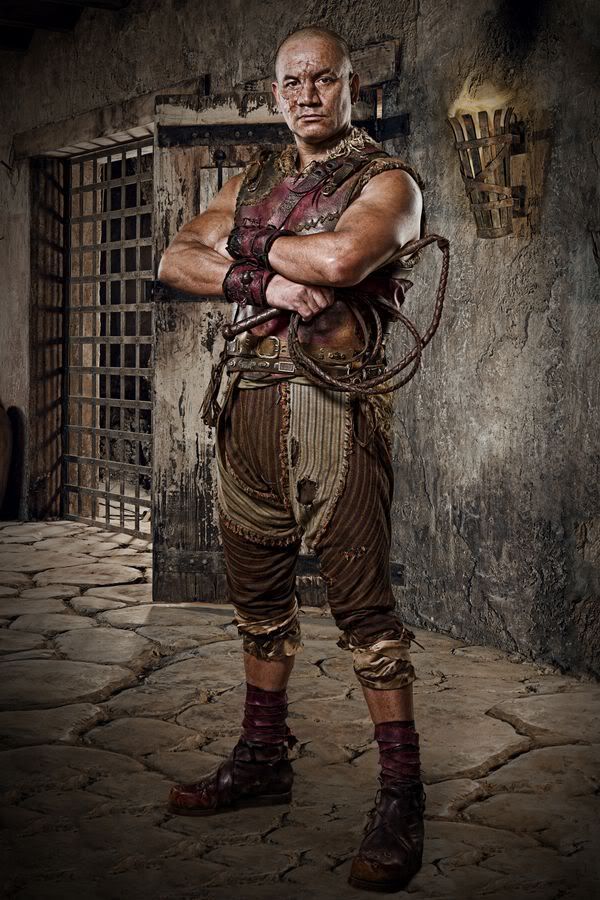 Temuera Morrison as Doctore.

Doctore is the predecessor to Peter Mensah's Oenomaus as the gladiators' trainer.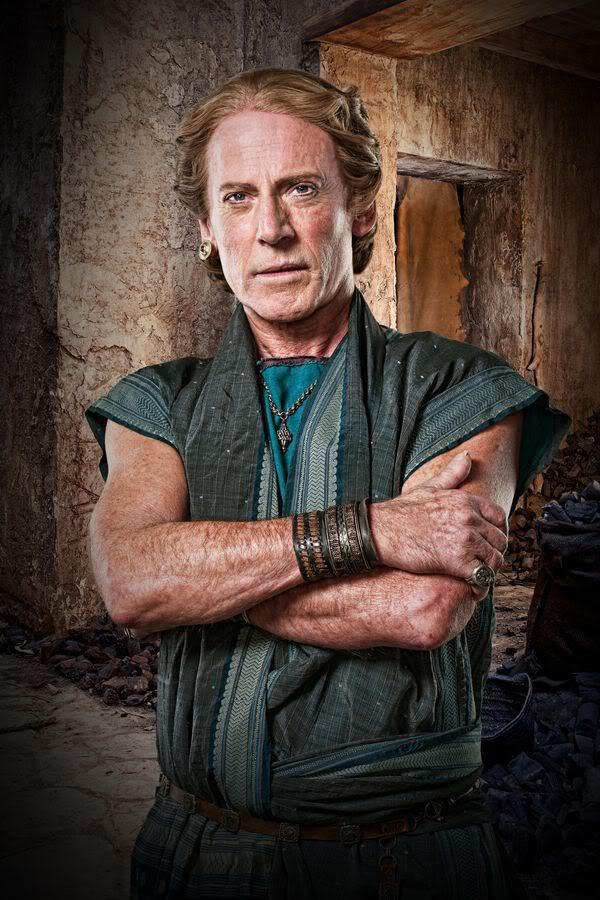 Craig Walsh-Wrightson as Solonius.

"The future rival of Batiatus, Solonius is a friend, trying to do what he thinks best in attempting to navigate a path between Batiatus's bold enterprises and his own position at the foot of Capua's elite powerbrokers."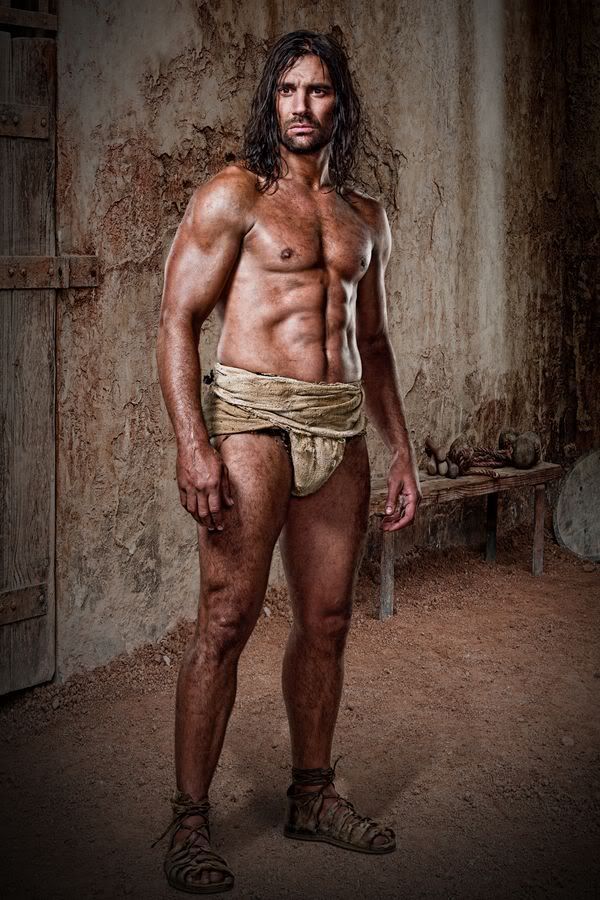 Manu Bennett as Crixus.

"A newly purchased recruit enlisted into Batiatus's gladiator school, Crixus revels in the opportunity put before him, to become a gladiator, to reap the glory that he's always longed for. But to attain it, he'll have to start at the bottom of the gladiator food chain and fight the titans above him. "




Marisa Ramirez as Melitta.

Personal slave to Lucretia and wife to Oenomaus, the lovely and dedicated Melitta struggles to balance the small portion of freedom she's attained within the villa. Subjected to the careless whims of her masters, she finds herself caught up in a web of desire and betrayal that threatens to tear apart her fragile place in the world.




Lesley-Ann Brandt as Naevia.

"Naevia, destined to become Crixus' passionate love, is just emerging into womanhood and will soon learn that the position of a female slave is a delicate one, vulnerable both to her masters' bidding and the random turn of fate."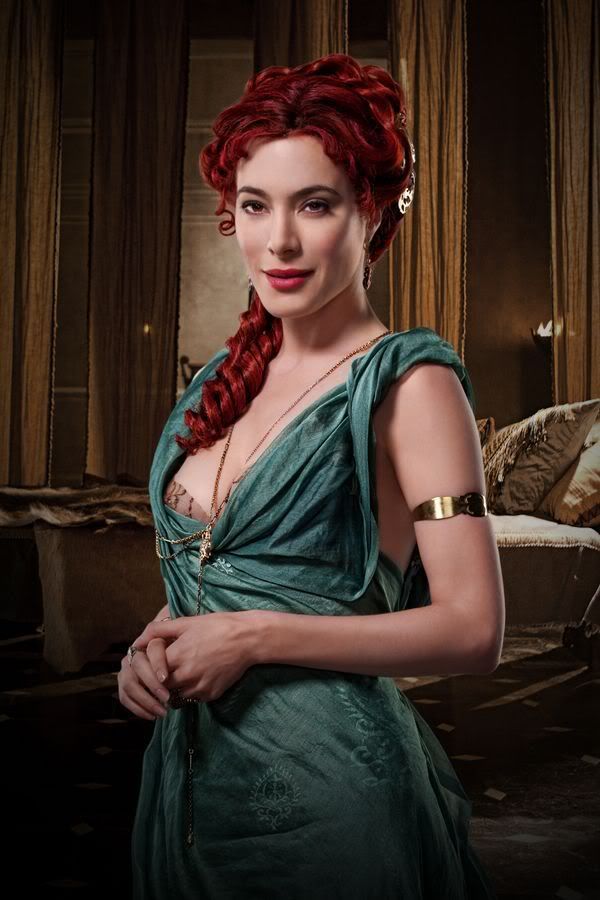 Jaime Murray as Gaia.

"A longtime friend of Lucretia, Gaia arrives unannounced in Capua, bringing along her taste for certain vices. On the prowl for a new husband, endowed with beauty, sexual adventurousness and anartful mind, she lends her assets to the cause of her friends, stoking their schemes."




Gareth Williams as Vettius.

"Vettius is a young upstart lanista benefitting from the patronage of the powerful Tullius. This relationship enables him to fight his gladiators in the best position in the games, to the exclusion of Batiatus' gladiators. Vettius' proximity to Capua's influential class, and his unearned posture of superiority, makes him a target of Batiatus' ambition."




Jeffrey Thomas as Titus.

"Father to Batiatus, Titus is frail and ill of health yet still looms large as a commanding, paternalistic voice of discretion in his son's life. A man of tradition, Titus is a proud master of gladiators who is devoted to the old ways and disapproving of his son's departure from them. When the audacious initiatives of Batiatus and Lucretia create conflict, it threatens the house he's given everything to build."

Source: Daemon's TV and Starz.