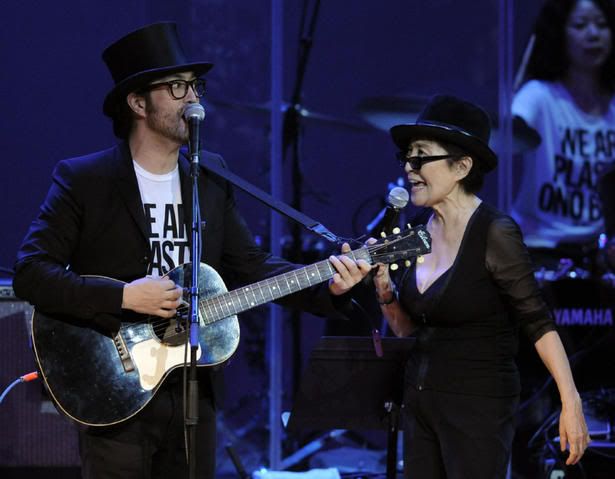 John Lennon's son Sean says he used to be upset that he couldn't take the bus to school like other children.

"That was a dangerous time because there was a lot of people trying to kidnap me and stuff," the 35-year-old musician recalls in a conversation with his mother, Yoko Ono, that they recorded for an oral history project that urges people to listen to the stories of friends and loved ones.

Lennon, whose ex-Beatle father was shot to death in 1980, says he would make his limousine driver drop him off two blocks away "so I could walk to the school."

The three minute conversation, which can be heard here online, was recorded for Friday's National Day of Listening, a project that has collected more than 30,000 Americans' personal interviews with a friend or family member, all archived at the Library of Congress in Washington.

Ono, now 77, talks about her father, a San Francisco banker, whom she met for the first time when she was 2½ years old. "The time that I met him, my mother and my father were kissing," and she remembers thinking, "Well, maybe he's going to kiss me, too."

Ono says her mother's family was "very rich." Her father, Lennon recalls, came from a "posh conservative family" that later "essentially disowned" Ono. She says that was because she was "having a very outlandish life."