Celebrity publicist Ronni Chasen's murder last month continues to grow more mysterious. From the gruesome tale of the Black Dahlia to the rumored gang-related shootings of Tupac and the Notorious B.I.G., see which well-known cases are still open.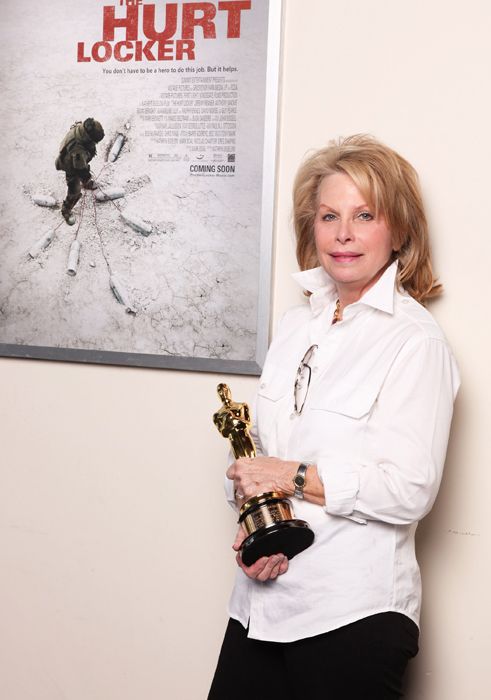 Ronni Chasen
Legendary Hollywood publicist Ronni Chasen was a veritable institution in the movie industry, representing everyone from filmmakers to producers and composers. She orchestrated the Oscar campaign for Driving Miss Daisy, and was recently organizing Oscar pushes for Alice in Wonderland and for actor Michael Douglas, who reprised his role as Gordon Gekko in the sequel Wall Street: Money Never Sleeps. But in the early hours on Nov. 16, while driving home from the Hollywood premiere of the film Burlesque, Chasen's Mercedes coupe was shot at five times and her body was found slumped over in her car. The murder has many in Hollywood scratching their heads and sparked a massive police hunt, with some sources claiming it was a planned hit. Adding to the mystery, the leading suspect in the murder reportedly committed suicide, according to The Daily Beast.




Tupac Shakur and Notorious B.I.G.
Rapper Tupac was shot from a white Cadillac while stopped at an intersection on the Las Vegas Strip in Sept. 1996. Just six months later, fellow rapper Notorious B.I.G. was shot from a red Impala while stopped at an intersection in L.A. You can take your pick of the many theories as to who was behind the shootings. Did Notorious order a hit on Tupac and the Bloods retaliated against B.I.G.? Was their rival gang the Crips responsible for both murders—Biggie ordering the hit on Tupac, then reneging on the deal and getting shot for it? Were the rappers accidental victims of hits targeting their labels' CEOs, who were both at the scene of the rappers' murders? Did their labels' CEOs actually order the hits themselves as a plan to boost the East Coast/ West Coast rivalry that was selling so many records? In 1999, detective Russell Poole, who suspected dirty cops to be behind the hit, resigned in protest and 13 years later, both murders remain unsolved.




Elizabeth Short (The Black Dahlia)
It remains, to this day, one of the most gruesome and puzzling murders to ever hit Hollywood. Elizabeth Short was a 22-year-old aspiring actress with long, dark hair and piercing blue eyes, whose mutilated body was found in the Leimert Park district of Los Angeles on Jan. 15, 1947. Her corpse had been severed at the waist and drained of blood and her face was slashed from the corners of her mouth to her ears. The media sensationalized the already horrifying case, claiming at the time of her murder that Short was wearing a tight skirt and sheer blouse as opposed to the black tailored suit she was allegedly last seen wearing. And although it was reported that she received "The Black Dahlia" nickname from a drugstore, some say it was the media's effort to paint a portrait of Short as a femme fatale. The crime was the basis for author James Ellroy's 1987 book, The Black Dahlia, which was later adapted into a 2006 film of the same name, directed by Brian De Palma and starring Josh Hartnett and Scarlett Johansson. But more than 60 years and many rumors later, Short's death remains unsolved.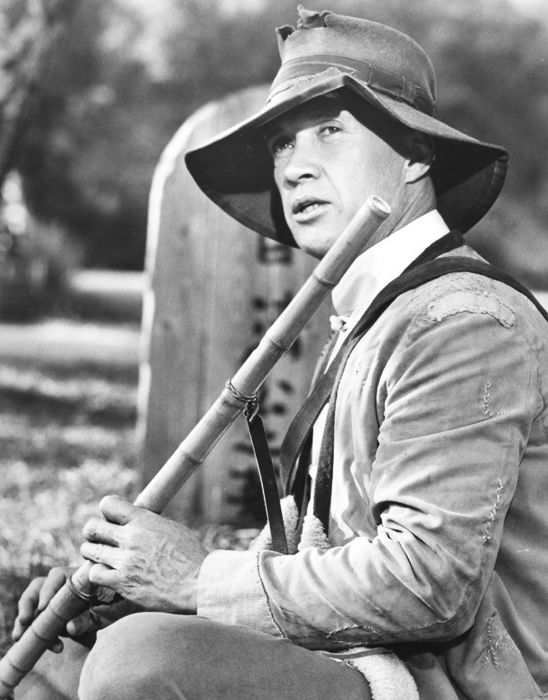 David Carradine
Best known for his role as a Shaolin monk in the 1970s television series Kung-Fu, David Carradine became a successful character actor in Hollywood films, including memorable roles as a stumbling drunk in Martin Scorsese's Mean Streets and the scheming villain in Quentin Tarantino's Kill Bill franchise. But on June 4, 2009, Carradine was found dead in his hotel room in Bangkok, where he was shooting a movie. The actor's body was found hanging in the closet with a rope tied to his neck, wrist, and genitals, in an apparent act of autoerotic asphyxiation. Following his death, two of Carradine's ex-wives, Gail Jensen and Marina Anderson, stated that Carradine indeed had a self-bondage fetish and an overall penchant for "deviant sexual behavior." Since then, Anderson has publicly claimed that she conducted her own investigation of Carradine's death, ruling he was murdered.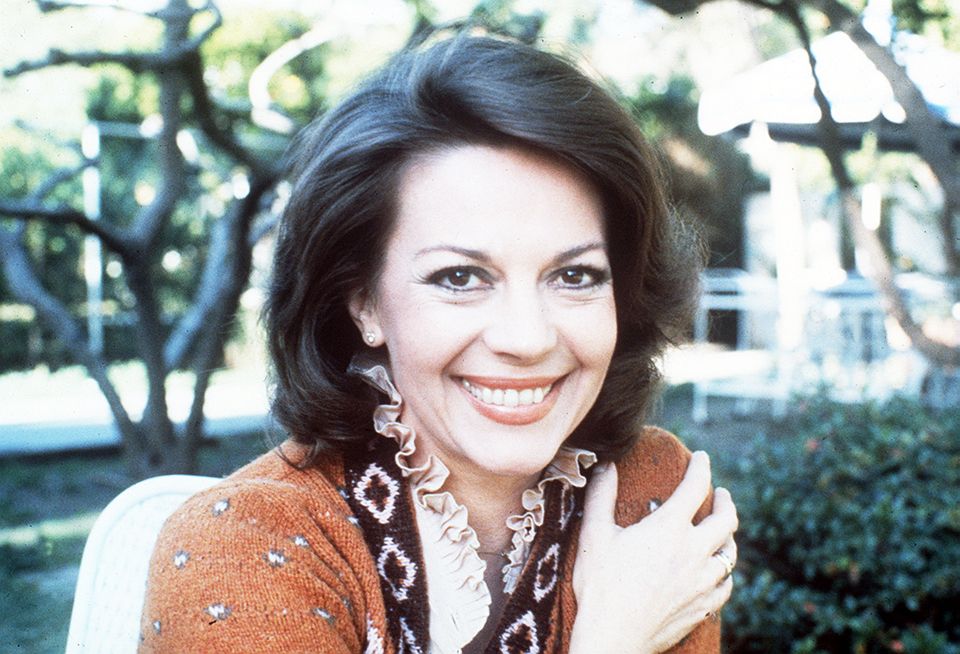 Natalie Wood
Born Natalia Nikolaevna Zakharenko, Wood became a successful child actor with her role in the 1947 film, Miracle on 34th Street, later transitioning to an ingénue opposite James Dean in 1955's Rebel Without a Cause. The part earned Wood an Oscar nomination for Best Supporting Actress—as did her performances in Elia Kazan's Splendor in the Grass and West Side Story. But Wood was also known for her high-profile relationships with many men, from Elvis Presley to Dennis Hopper. On the evening of Nov. 28, 1981, she was in Catalina Island taking a break from filming the sci-fi film Brainstorm with her co-star, Christopher Walken, and her husband (for the second time), Robert Wagner, when she allegedly slipped and fell into the water while trying to secure a dinghy. According to Time, Wood's autopsy revealed she drank "seven or eight" glasses of wine. A passenger on a boat nearby claimed she heard someone yelling cries of help that evening and heard another voice answer: "Take it easy. We'll be over to get you." In the wake of Wood's death at the age of 43, her lawyer said, "It was not a homicide… not a suicide. It was an accident."




Johnny Stompanato
The inquest into the fatal stabbing of Hollywood bodyguard Johnny Stompanato was a major television event, with both his girlfriend actress Lana Turner and gangster Mickey Cohen testifying before 120 journalists filling the courtroom's 160 seats. There was even an unidentified man shouting "Lies! All lies! This mother and daughter were both in love with Stompanato! Johnny was a gentleman!" as he was dragged from the courtroom. But as the story goes, Stompanato was anything but a gentleman as a bodyguard to Cohen, a rumored blackmailer, and an alleged abusive boyfriend to Turner. Though the star's daughter Cheryl Crane was found guilty of justifiable homicide when she stabbed Stompanato with a kitchen knife at Turner's house during a fight, rumors persisted that Turner had murdered Stompanato herself and passed off the crime to her daughter, who was 14 at the time.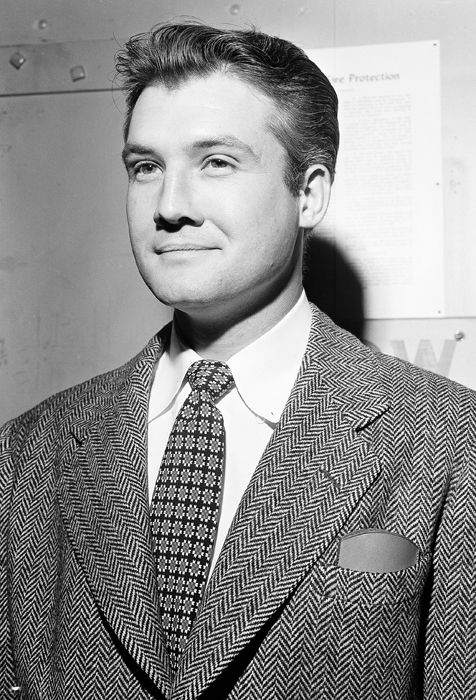 George Reeves
With his hulking physique and square jaw, George Reeves was an ideal fit for the lead role in the 1950s television series, Adventures of Superman. However, after the series, Reeves had trouble finding work and was in dire financial straits due to his extravagant Hollywood lifestyle. According to the Los Angeles Police Department report, between approximately 1:30 and 2 a.m. on June 16, 1959, Reeves reportedly shot himself in the head in the upstairs bedroom of his Los Angeles home, while his fiancée, playwright Leonore Lemmon, and friends William Bliss, writer Robert Condon, and Carol Van Ronkel were partying downstairs. The houseguests allegedly heard a single gunshot and Bliss ran into the room to find Reeves' lifeless body. Police reports at the time said that Reeves was depressed because he wasn't earning roles, but his mother refused to believe Reeves was the type to kill himself. Other theories place the blame on Reeves' relationship with married ex-showgirl Toni Mannix, wife of MGM general manager Eddie Mannix, as did the 2006 film Hollywoodland, which starred Ben Affleck as the late Superman star.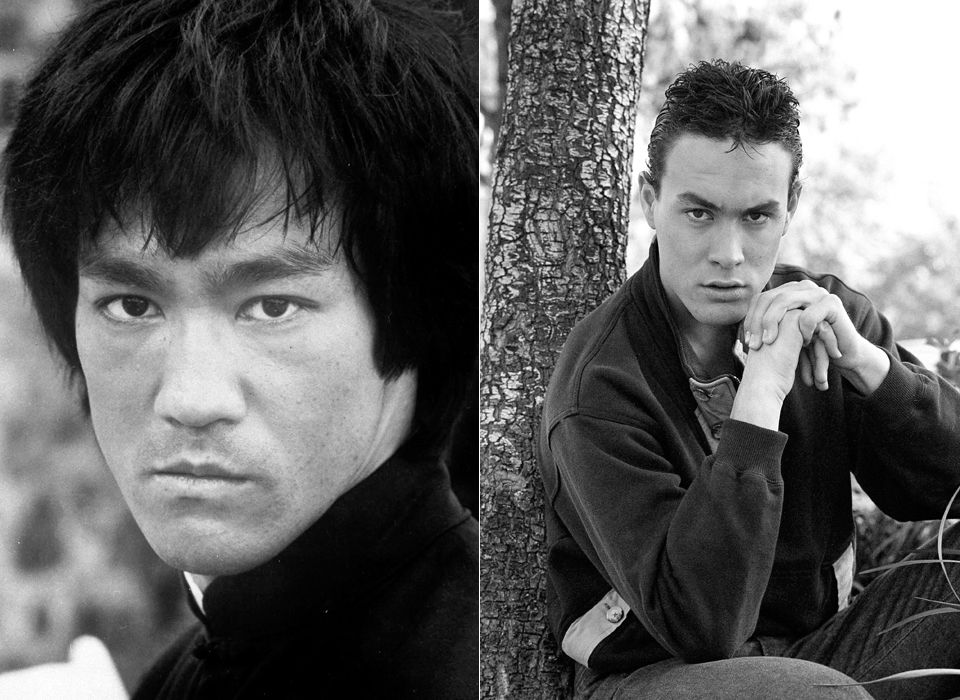 Bruce Lee and Brandon Lee
Bruce Lee, a Hong Kong martial arts master, became a star after his performance as Kato alongside Van Williams in the TV series, The Green Hornet. He went on to star in many martial arts films and famously pummeled Chuck Norris in the legendary final scene of Way of the Dragon. However, on July 20, 1973, six days before the release of his latest movie, Enter the Dragon, Lee met with producer Raymond Chow to talk about a new project, Game of Death. The two then drove over to Lee's colleague's home, Taiwanese actress Betty Ting Pei. When Lee complained of a headache, Pei allegedly gave him an Equagesic—a combination of aspirin and a muscle relaxant. Lee reportedly decided to take a nap, but never woke up. The only substance found in the actor's autopsy was Equagesic and it was later ruled that he died due to a hypersensitivity to the muscle relaxant in the drug. However, many conspiracy theorists claim that Lee was either murdered by the triads, he died from a Dim Mak ("death strike") he received some time earlier, or his family was cursed. The final theory resurfaced when, on Mar. 31, 1993, his son Brandon Lee was accidentally shot to death while filming his character's death scene in the film, The Crow.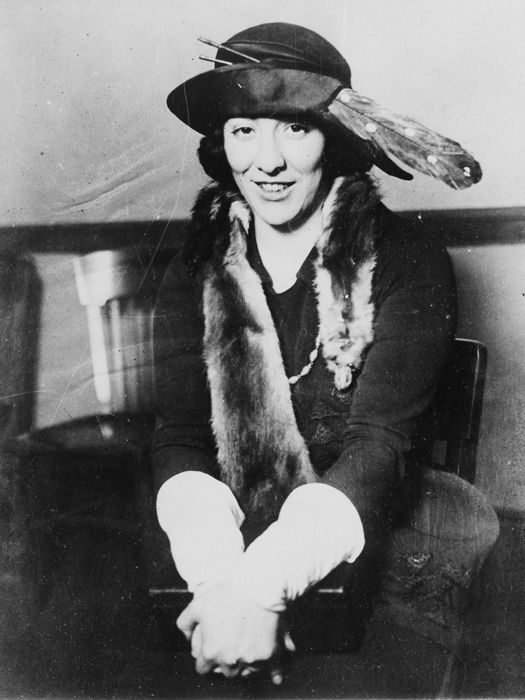 Virginia Rappe
Roscoe "Fatty" Arbuckle was one of the first movie stars and with that, he was also at the forefront of one of the first Hollywood scandals. The 350-pound silent-era comedian was accused of killing a young actress named Virginia Rappe. As the story goes, at a party at the St. Francis Hotel in San Francisco on Labor Day weekend 1920, Arbuckle ruptured Rappe's bladder when he allegedly forced sex on her with a bottle, according to Time. Though he was never convicted—despite going through three trials—his image as a jovial, pie-throwing comedian was ruined, and his career never recovered.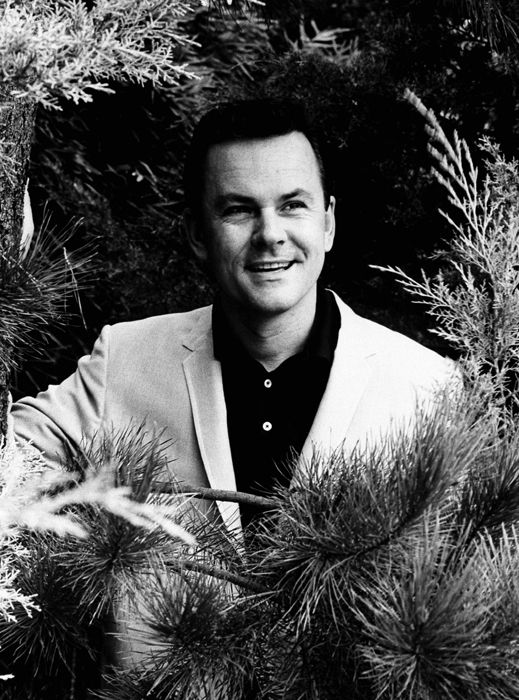 Bob Crane
Bob Crane, the star of Hogan's Heroes, had a hard time getting roles after his show was canceled. He did, however, go on to make an extensive collection of home movies of his sexual escapades with the technical help of his friend John Carpenter. Though there were plenty of people with reason to be angry at Crane—he didn't always tell his partners they were being filmed—Carpenter's video experience made him the prime suspect in Crane's murder. On June 28, 1978, Crane was found bludgeoned to death with what was believed to be a tripod and a VCR cable had been tied around his neck. Nevertheless, police couldn't collect enough evidence and Carpenter wasn't charged until 14 years after the murder. He was acquitted and four years later, he died of a heart attack.




Jack Nance
No witnesses, no suspects: Jack Nance, the star of David Lynch's Eraserhead, left investigators with a very cold case. He died of a subdural hematoma caused by blunt-force trauma on December 30, 1996. Before he was found dead at his home, Nance told friends that two young Hispanic men had punched him in the eye outside a Winchell's Doughnuts at 5 a.m. after he'd allegedly told them to change their baggy clothes, get haircuts, and get jobs. But the owner of the Winchell's didn't recall the fight and Nance gave no other information about his attackers. In fact, with a blood alcohol level of .24 at the time of his death, some suggest Nance got drunk, hit his head, and made up the story. "I mouthed off and I got what I deserved," the late actor reportedly said after his alleged attack, according to Premiere.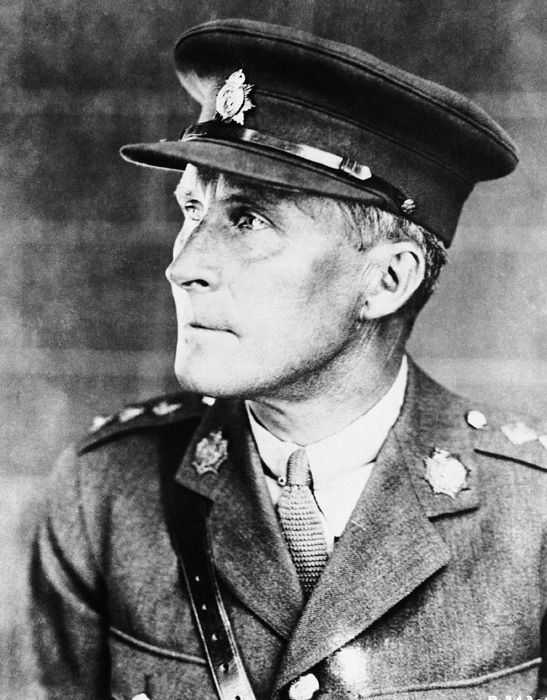 William Desmond Taylor
The murder of silent-film director William Desmond Taylor—who was found shot in the back in his home on February 2, 1922—involved a Hollywood-worthy cast of characters. Some suspected comedian Mabel Normand's cocaine dealers since Taylor was allegedly protective of Normand and trying to separate her from her pushers. Normand's lover, director Mack Sennett, was also believed to have possibly murdered Taylor out of jealousy over the comedian's possible infatuation with the director. Another suspect was Taylor's former valet, a shady character from Ohio who faked an English accent, embezzled money, and enlisted and deserted the Army three times under three different names. Young actress Mary Miles Minter was also a possible guilty party—her motive? Unrequited love. Despite the plethora of colorful suspects and a confession from one of Taylor's actresses three decades later, no arrests were ever made.


source