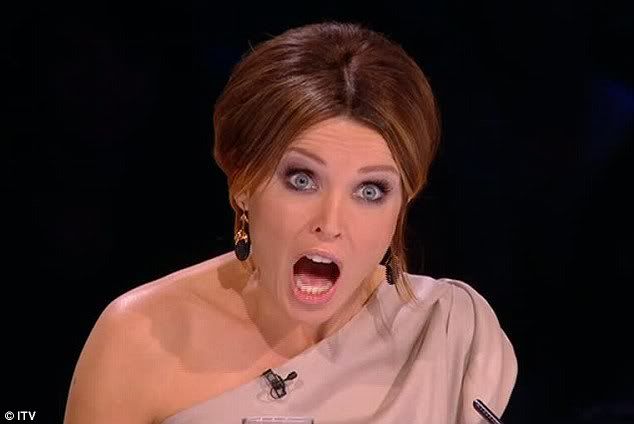 Dannii Minogue wants her and Sharon Osbourne to be kept apart
JUDGE
Dannii Minogue
says she doesn't mind if
Sharon Osbourne
comes back on the show in the final week... as long as they're kept apart.
Her rival Sharon is rumoured to be a guest of Louis Walsh and will be in the audience after her appearance in the judges' houses phase.
But Dannii – who Sharon called "useless" after leaving the show – said: "I'm not ­surprised Louis brought Sharon back, she is great value. As long as she's kept away from me, I don't care what she does.
My dressing room is a Sharon-free zone.
"
Dannii revealed in her new autobio-graphy how Sharon "bowled in" to her dressing room to hurl abuse during the 2007 ­series.
And ­Sharon, who quit in 2008, said in March: ­"She wasn't so much a dim bulb as a bulb in a power cut. F***ing ­useless."
source
o