GOO GOO DOLLS




Something For The Rest Of Us


www.googoodolls.com
Dist: Warner Music Canada
Written and recorded over the past couple of years, Something For The Rest Of Us delivers another dose of great Goo songs such as "Sweetest Lie," "One Night," and "Soldier." With his songwriting, frontman Johnny Rzeznik confronts some of the issues that have become part of many people's everyday lives: "I wanted some of the material on this album to address the disillusionment of the difficult period we live in; I wanted to give a voice to the emotional uncertainty that accompanies hard times."
The recording of the album took place in various studios in Los Angeles as well as the band's studio in Buffalo, and during the course of events the band worked with a wide range of engineers and producers including Tim Palmer, John Fields, and Butch Vig. The result showcases more of the well-crafted songs and timeless lyrics that have been such an integral part of the Goo Goo Dolls' continuing success.


DISTURBED
Asylum
www.disturbed1.com
Dist: Warner Music Canada
A decade after the release of their groundbreaking debut, The Sickness, Disturbed have become one of the most passionate and well-respected bands in the hard-rock universe, a dependable source not only of pummeling riffs and jackhammer beats, but of personal and political insights into our troubled times. Yet success hasn't dulled this Chicago-based foursome's taste for adventure. If anything, Disturbed's loyal fanbase has pushed the band to newer heights of self-expression. Officially entering Groovemaster Studios in February 2010, the band set about self-producing the album, as they did with Indestructible. Draiman declares, "This record shows a certain degree of maturation and enhanced complexity. Asylum is still identifiably Disturbed, but the evolution is clear. It preserves the elements of what we do but at a more advanced level."





JOHNNY REID




A Place Called Love


www.johnnyreid.com
Dist: EMI Music Canada
Johnny Reid is a darling of the country music radio format in Canada, yet he's not a country artist. He's a Scottish-born, Canadian-raised soul singer, who also happens to be a superb songwriter and entertainer. He has quickly become a superstar in Canada, and shortly, the rest of the world will also know all about him, as a U.S. release date is scheduled for early 2011. Johnny Reid has scanned over 500,000 albums in Canada in just 5 years!! A Place Called Love is his first (non-seasonal) studio album since 2009's multi-platinum, Juno-Award winning Dance With Me!! The first radio single (Today I'm Gonna Try and Change the World) is already Top 10 at Country Radio and starting to gain A/C radio airplay.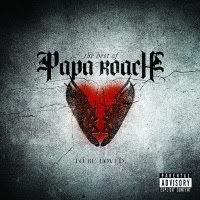 PAPA ROACH




Time For Annihilation…On the Record and On the Road

&

To Be Loved: The Best Of


www.paparoach.com
Dist: Universal Music Canada
Time For Annihilation…On the Record and On the Road contains 5 brand new songs & live versions of 9 past PAPA ROACH hits! The latest single from Time For Annihilation…On the Record and On the Road is "Kick In the Teeth". Today also brings To Be Loved: The Best Of which features ALL of the Papa Roach HITS!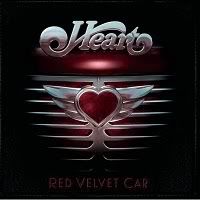 HEART




Red Velvet Car


www.heart-music.com
Dist: Universal Music Canada
"Red Velvet Car" is the brand new studio album from Heart, their first in six years since "Jupiters Darling". For this album, Ann & Nancy Wilson, the first ladies of arena rock have added an acoustic slant to a collection of songs inspired by the world around them, arranged for an assortment of strings including guitar, mandolin, dobro, banjo, fiddle, viola, cello and autoharp, all played by Nancy Wilson and the album's producer, Grammy winner Ben Mink. However this remains instantly recognizable as a Heart album with Ann's distinctive voice and Nancy's trademark guitar style well to the fore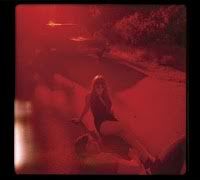 JENNY AND JOHNNY




I'm Having Fun Now


www.jennyandjohnnymusic.com
Dist: Warner Music Canada
Jenny Lewis and Johnathan Rice have been collaborating on and off for years, each contributing to the other's solo records and live shows, but with this record they had a different intention: using their two voices in close harmony and playing practically every instrument themselves. The result is an eleven-song, thirty-five minute blast of whip-smart rock and roll.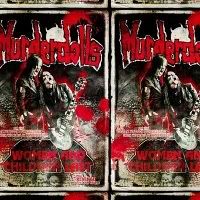 MURDERDOLLS




Women And Children Last


www.murderdollsband.com
Dist: Warner Music Canada
Over 8 years has passed since the Murderdolls released their debut. Now they are back and more ruthless than ever. Lead by Slipknot's Joey Jordison and singer Wednesday 13, Murderdolls have brought another hard hitting album. This first single "My Dark Place Alone" will appeal to Slipknot fans as well hard rock fans.
10 YEARS




Feeding The Wolves


www.10yearsmusic.com
Dist: Universal Music Canada
The aptly titled result – Feeding The Wolves – thunders out from their storm-charred legacy as the heaviest album 10 YEARS have made in nearly a decade, a gift to loyal fans long promised darker hues from the Tennessee band, and maybe a much needed 'opening' for a rock world starving for some kick-ass direction, of late. Ominous songs such as "Shoot It Out," "The Wicked Ones," and "Now Is The Time" sound and feel as if they can stop bullets, spreading the kind of musical shards and shrapnel that only a band in peak, 10 Years' condition can deliver. The first single is "Shoot It Out".