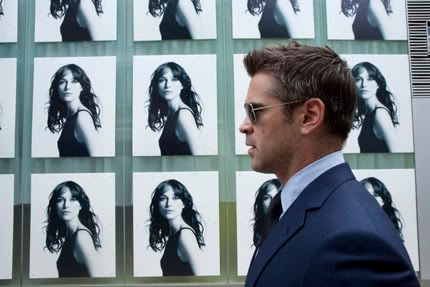 Here's the first official photograph from GK Films' LONDON BOULEVARD, directed by Academy Award-winning William Monahan and starring Golden Globe winner Colin Farrell and Academy Award-nominated actress Keira Knightley.

The London-based crime drama also features the acting talents of David Thewlis, Anna Friel, Ben Chaplin, Eddie Marsan, Sanjeev Baskhar, newcomer Jamie Campbell Bower, and Ray Winstone.


Academy Award® winner William Monahan, Director of "LONDON BOULEVARD"
Currently in the final stages of post production, the film is produced by the Academy Award-winning Graham King alongside William Monahan, Tim Headington and Quentin Curtis.

Based on the book by Ken Bruen, "London Boulevard" is the story of a man newly released from prison who falls in love with a reclusive young movie star and finds himself in a duel with a vicious gangster.

Source

Edit: Fixed Mods!