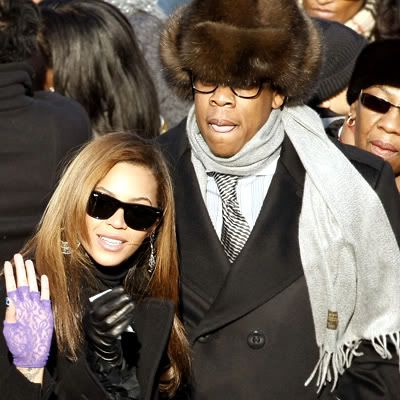 Ugh. We do not need another rapper using the F-word. (No homo.) But we've received backstage reports from Coachella that Jay-Z, who headlined a very well received set at the music festival Friday night (and took the stage a half hour late), greeted Chelsea Handler, flanked by her gays in the green room, like so: "Why are all the faggots here?"
By his side was Beyonce, who we're told was "a doll," but stood by "smiling painfully" and remained silent, "clear that she doesn't stand up to Jay."
But Chelsea wasn't having it and gave Jay a "verbal lashing," telling him to mind his Ps and Qs. Responded Jay: "Mind my penises and queers?"
Chelsea's final call? She skipped his set, leaving Beyonce dancing with Maria Shriver.
source