More on the Tokio Hotel twins' vacation, now with beach photos!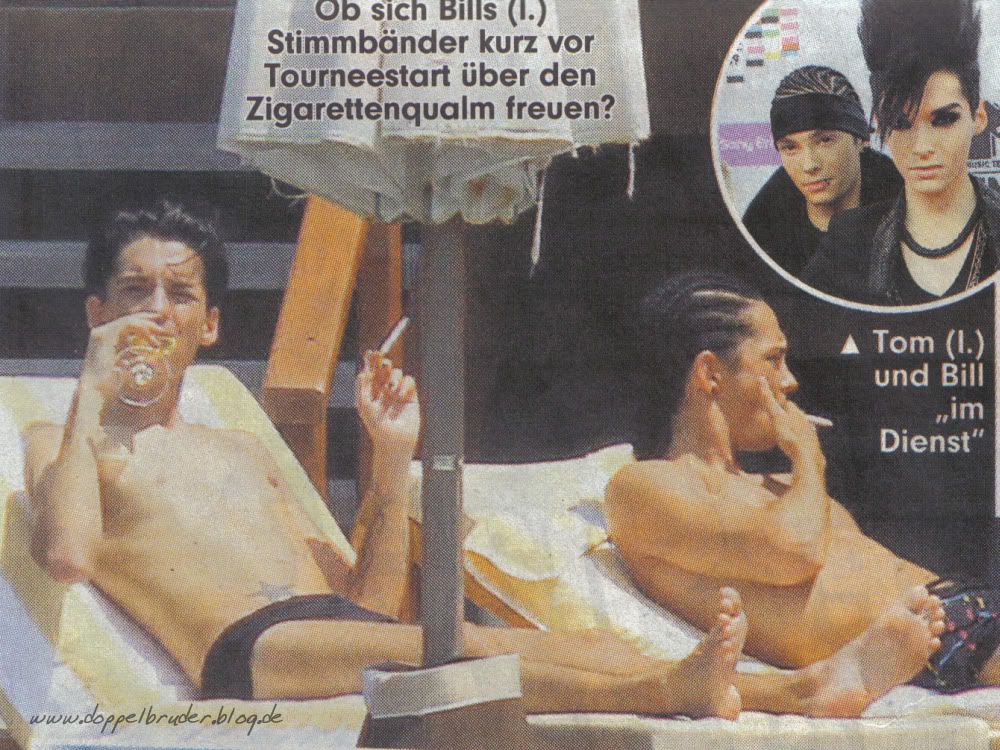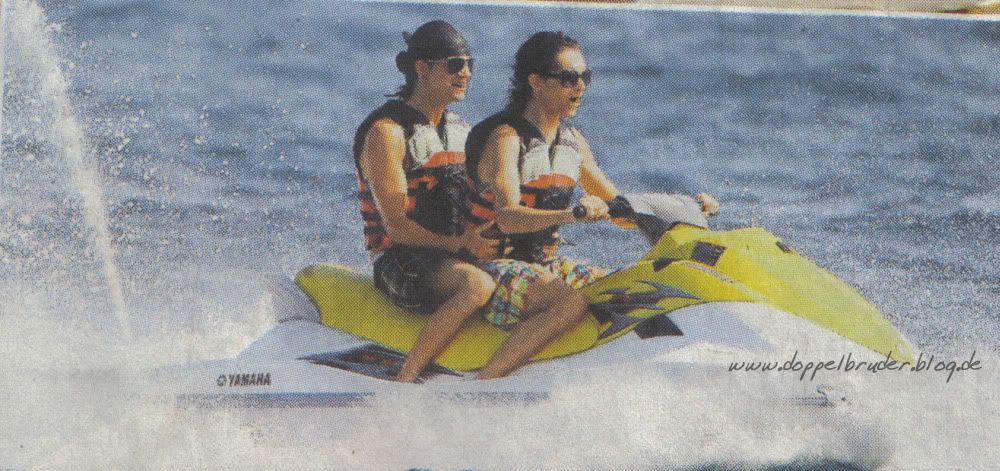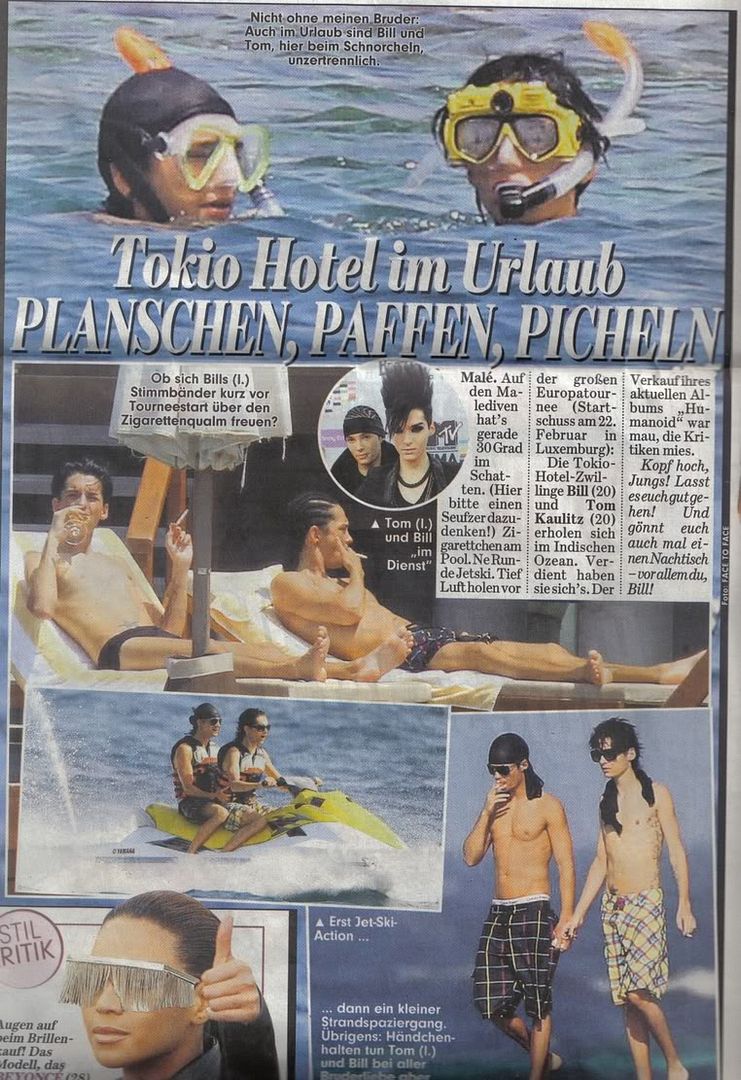 (thank you
lovehotel
for the translation!)
Tokio Hotel on vacation: Splashing, smoking, getting drunk
On the snorkle pic: Not without my brother: On vacation too Bill and Tom, seen snorkling here, are inseparable.
On the smoking/drinking pic: (We wonder) if Bill's vocal cords are happy with cigarette smoke right before the tour starts?
Round insert: Tom and Bill on duty.
Jet ski: First jet ski action.
Then a small walk on the beach. Even with that much brotherly love, Tom and Bill won't hold hands.
Article: Male. On the Maldives it's 30 degrees (Celsius) in the shade. (Insert a sigh here!) Cigarettes at the pool. A round of jet ski. Taking a deep breath before the huge Europe tour (Starts Feb. 22nd in Luxembourg). The Tokio Hotel twins are recuperating in the Indian Ocean. They've deserved it. Their recent album didn't sell well, the critique was vile. Chin up, boys! Have a good time! And make sure you get some dessert, especially you, Bill!
SOURCE
Tokio Hotel have also paired up with pop singer Kerli for the Alice in Wonderland soundtrack. Their song is called "Strange" and a 30 seconds preview of it is currently available online.
Kerli's getting a bit overpowered on there, huh.