Who's the nasty ass that came out the house withoutcha clothes on I told ya?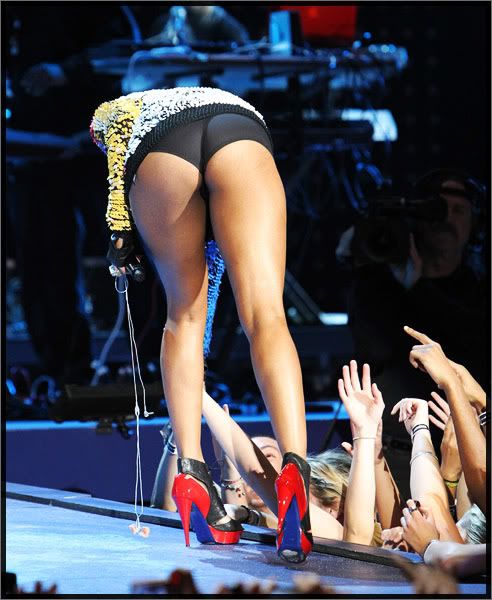 It's Stranger Bitch Miscarried Babeh!
From Sandra Rose: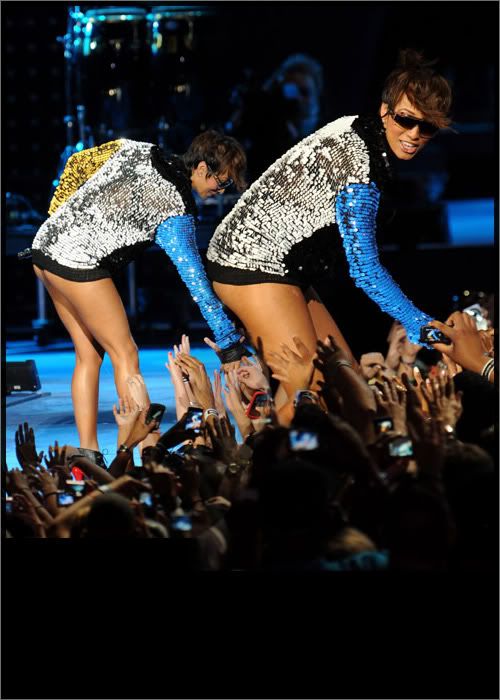 If singer/songwriter Keri Hilson was trying to bring attention to herself, it worked! Everybody's talking about her shocking attire at yesterday's Pepsi Jam Fan concert in Miami, Florida. Keri sauntered onstage wearing a shirt/dress thingy with NO panties underneath! (It's been corrected, she was wearing panties).

One male music exec in Miami called me to say Keri has changed her style and he very much appreciates her new look! "She's has a sexy body," he said. (Creepy exec grammar fail)
Rumors continue to swirl that Keri is bisexual and carrying on a torrid romance with a close female friend who is married with children. The woman sometimes travels with Keri's entourage and is said to be in Miami with her now.
But a source close to Keri's camp denies the rumors. She says Keri is still in love with her longtime boyfriend whom she's known since high school. "Unless they broke up within the last two months, they're still together," said the insider. The friend said Keri might have been instructed to keep her boyfriend out of the limelight which helped spark the bisexual rumors.


It's interesting to note that Keri has not denied the rumors either via her PR or on her Twitter page.

Sandra. Shut up.

source

Nasty ass.