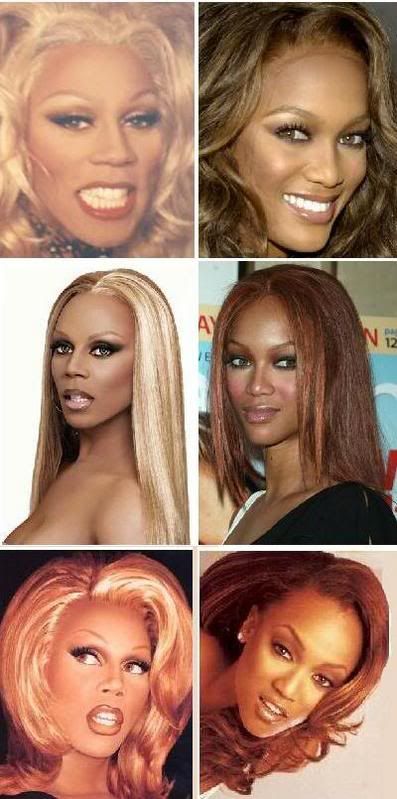 RuPaul's Drag Race is the television show you don't know you already love. Not many people have LOGO, the one and only gay cable network, so it's no surprise that many missed out on the show's brilliant first season. There were showgirls snapping their fingers, weaves flying off bald heads, and ridiculous amounts of "charisma, uniqueness, nerve, and talent."

And this season promises to be even more outrageous. Not only have the new batch of contestants had the advantage of watching the first season and tailoring their inner divas accordingly, but the show's success has afforded for a larger budget this time around (last season's contestants stayed in cheap hotels during filming and suffered through Dollar Store challenges).

Just in case you are one of the unfortunate souls who has yet to see this show, let me break it down for you. The concept is best described as the bastard child of Project Runway, American Idol, and America's Next Top Model (minus Tyra's bloated ego, of course). The twelve ladies must sew their own outrageous costumes, work it on the runway, and "lip-synch for their life" if the judges aren't adequately convinced by their transformation. This lip-synch death match to decide who will "shantay you stay" or "shantay away" is often the highlight of the show, featuring aggressive wig flipping and overblown miming to gay classics (Madonna, Cher, Beyonce, et al.).

With the draggiest straight woman alive, Kathy Griffin, as guest judge, and a challenge to make a look out of drapes a la Scarlet O'Hara, the second season premiere did not disappoint. Watch the premiere's best moments:



More at the SOURCE!