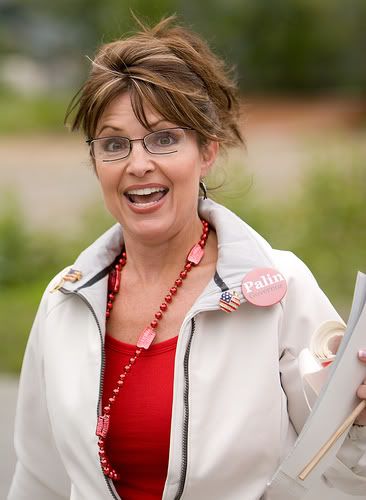 This just in from the Department of What Took So Long News: Sarah Palin has signed up to be a regular contributor to Fox News. You know what that means—fresh (red, always red) meat!

The right-wing politico has joined the fair and balanced network in a multiyear deal that will see the GOP's 2008 V.P. nominee offer her political commentary and analysis across all Fox News platforms, but which will not (and Oprah can exhale now) see her hosting her own talk show.
Not exactly, anyway.

"I am thrilled to be joining the great talent and management team at Fox News," Palin said. "It's wonderful to be part of a place that so values fair and balanced news."

In addition to contributing to Fox News, she'll also lend her mavericky political opinions and (we can only hope) equally roguish take on geography to the Fox Business Channel, FoxNews.com and Fox News Radio, as well as participating in the network's special event programming and periodically hosting the forthcoming series Real American Stories.

And to think, just 14 months ago, she didn't even have one platform to stand on, let alone however many Fox is providing her with. She's come a long way, baby.

I can see the source from my house!


Tina disapproves. lol @ "fair and balanced news"