Exhibits A, B, C, and D
Mandy Moore doesn't care, though. A picture of her and Zach looking adorable together outside Toast in LA, taken today: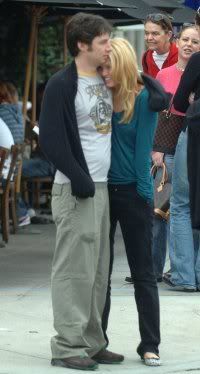 (Source: Me)
Either way, Rachel Bilson loves her some geek. Which one of her boys do you think would win in a fight? I would put my money on Cohen. He's got Captain Oats on his side.