Mods, delete if you will, but I really can't disclose my source in a public post though you can PM me if you want. I can't believe these aren't out yet since all the other character images already are, but I've had these for a while now and I just thought to show them here before people start going mad. I know we're all getting a bit antsy over them.
Disclaimer:
Please take note that
these images are not manips or fanart images
. These are the official Volturi character art from Summit Entertainment. I've cropped the images from the original image source and scaled them down, then added the character names below each image and the official Volturi crest just for sharing purposes. Pity that the Volturi pendants the actors wore aren't visible where I've cropped the pictures, but they are quite visible in the original image source. I hope the original hi-res images would surface soon enough. In the meantime, here's a first look at the five major Volturi members.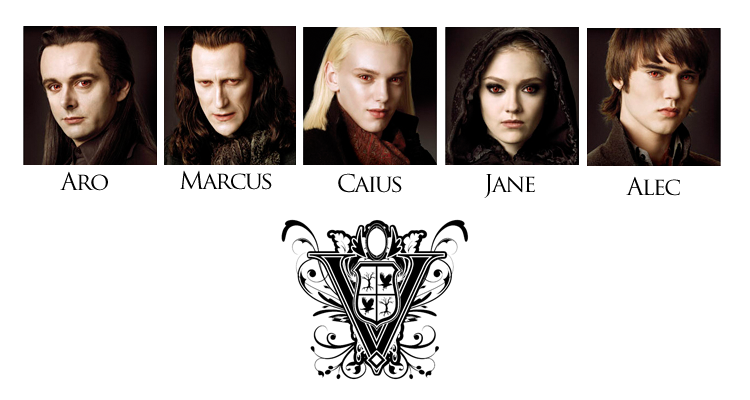 I'm crossing my fingers and hoping I won't get into trouble for this, lol. It was quite a risk posting this but well worth the effort since I'm doing the LJ fans an injustice by not sharing them. :-)
This entry was taken from
lion_lamb