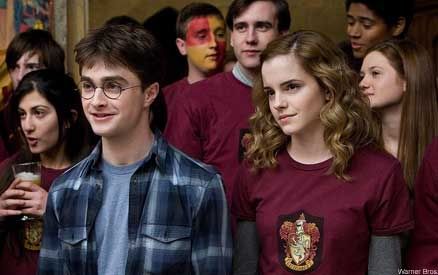 Moviefone is looking for fans to submit questions for upcoming video interviews with cast members of the latest Potter film:

You say you're the ultimate 'Harry Potter' fan -- but we bet you've never interacted directly with the movie stars who bring your wizardly heroes to life. Finally, here's your chance. (See how good we are to you, our readers? Remember that.)

We're interviewing the cast of 'Harry Potter and the Half-Blood Prince' on camera, and we want your questions! Ask Daniel Radcliffe (Harry),Emma Watson (Hermione), Rupert Grint (Ron),Tom Felton (Draco) and Michael Gambon (Dumbledore) anything you'd like.

(Note: Except "Will u marry me?" That we promise you, we will not ask.)

And don't forget about the Man with the Plan, director David Yates. He wants to hear from you, too.


To submit your questions and for more info,

go here

! (or click on the pic above).

Hurry and submit your questions now!

The deadline is Thursday July 9th at 10pm!!