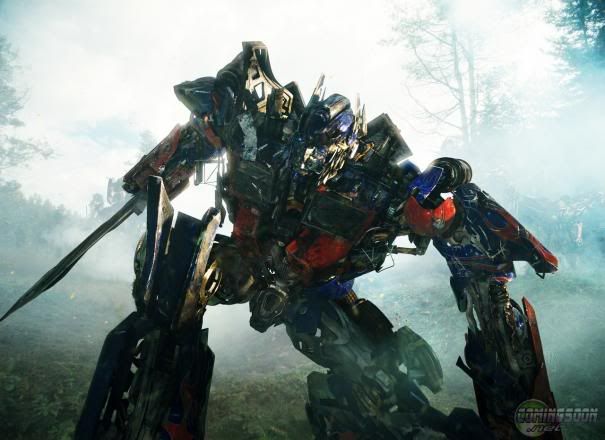 It was a photo-finish at the box office this holiday weekend, with Friday-Sunday estimates initially indicating that "Ice Age: Dawn of the Dinosaurs" and "Transformers: Revenge of the Fallen" had each taken in $42.5 million. However, the final result, released Monday, put "Transformers" ahead with $42.3 million to "Ice Age's" $41.7 million. Earlier, box office analysts had predicted that the "Ice Age" sequel would come out on top aided by strong ticket sales at theaters showing it in 3D, where the premium $2.00 (or so) price for 3D glasses was likely to offset lower ticket prices for children. For the five-day holiday, the 20th Century Fox animated feature did indeed wind up ahead with an anticipated gross of $67.5 versus about $65 million for "Transformers."

The top ten films over the weekend, according to final figures compiled by Box Office Mojo (figures in parentheses represent total gross to date):

1. Transformers: Revenge of the Fallen $42.3 million ($293.3 million)
2. Ice Age: Dawn of the Dinosaurs, $41.7 million ($66.7 million)
3. Public Enemies, $25.3 million ($40.1 million)
4. The Proposal, $12.9 million ($94.3 million)
5. The Hangover, $11.3 million ($205 million)
6. Up, $6.5 million ($264.8 million)
7. My Sister's Keeper, $5.8 million ($26.5 million)
8. The Taking of Pelham 1 2 3, $2.5 million ($58.5 million)
9. Year One, $2.3 million ($38.3 million)
10. Night at the Museum: Battle of the Smithsonian, $2.0 million ($167.7 million).

Source: IMDB and Box Office Mojo

I loved "Transformers," and I've seen it 3 times already. Each of those times were free, but still. "Harry Potter" is going to have to be pretty friggin' amazing if it's going to beat it in domestic box office. I'm glad "The Proposal" is doing great also, and I can't believe "The Hangover" crossed $200 million. Who would've thunk it?