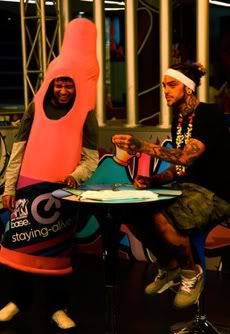 GO TO THE SOURCE TO WATCH HIS FINAL VIDEO!



"Our trip took us from Mumbai to a city called Bhubaneswar where old traditions and stigmas run deep. It was here that Travis met his match in Mandakini Behera, a 4-foot-9 HIV-positive 24-year-old who has been working at the HIV/AIDS clinic in Utkal since being diagnosed there...





"The clinic sees about 10 to 20 patients a week and has a monthly budget of $2000 to $3000 most of which is funded by the Global Fund for HIV and AIDS. Downstairs two rooms with about 10 metal beds, made up with crisp clean white sheets, are filled with patients in all
stages of the disease.

"They are trying to give these people their dignity which is so important," said Travis, ducking under the hospital's low doorways. "They are helping them through a very scary time. I've seen it, and I am so glad that they are able to access treatment out here in Bhubaneswar, and that the Staying Alive Foundation is playing a role."

For the entire blog entry, more photos and full-length video, go to the SOURCE.