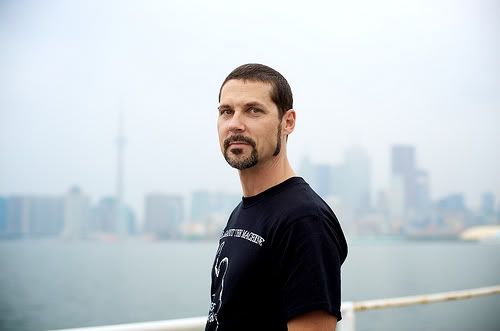 Longtime Toronto radio personality Martin Streek has died.

Streek, who worked at modern-rock station 102.1 the Edge for decades, was found dead in his apartment yesterday. Foul play is not suspected, police said.

The news broke on an Internet message board post by David Marsden, who was a driving force behind of CFNY – the call letters of the station – in its early years.

It is believed Streek committed suicide.

According to Marsden's post, Streek's Facebook status was updated yesterday and read: "So...I guess that's it...thanks everyone...I'm sorry to those I should be sorry to, I love you to those that I love, and I will see you all again soon (not too soon though)... Let the stories begin."

As of 9 a.m. today, a Facebook memorial page set up to honour Streek had more than 800 members. *as of right now, 10:40 it's at 1,663. I was the 1,000th person to join about 30 minutes ago*

He was a victim of restructuring at the Edge. Both Streek and fellow station veteran Barry Taylor were let go in May.

Streek most recently hosted the station's weekly countdown program as well as live-to-air broadcasts from the Phoenix Concert Theatre on Saturdays and Velvet Underground on Sundays.


Around 1:22 he shows a big tattoo of the station's call letters :(


Source

This guy was such a rockstar. Saturday nights at the Phoenix just seemed so... off and I couldn't figure out why until I realized that he was fired. It's weird, but you could actually feel a difference in the atmosphere of the club with him not hosting. He will definitely be missed!

ETA: Quote from George Stroumboulopoulos from earlier this year:
"Martin Streek and David Bookman are so important to this city, what they do for music…Streek when he's on the radio.. quality wins. They believe in music. They are the snipers waiting by the window keeping everyone on their game. Because their music knowledge is impeccable, their passion is unrivaled and they're not afraid to tell you. They understand how important a record can be to your life."