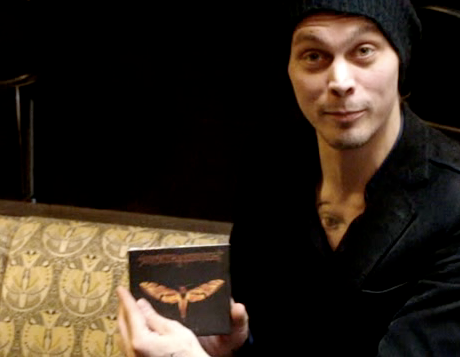 This is too cute. For all you H.I.M. fans out there, Ville Valo shot a 15 second clip a few days ago in Helsinki to shamelessly, and humorously, promote the new album under the working title of Screamworks: In Theory and Practice. The CD has a tentative release date of Valentine's Day, 2010.

You can watch his short "promo" clip at the source.

Can it be 2010 already?