Sir Paul, His Kids & Yoko Host Meat-Free Monday!


Paul McCartney and Yoko Ono appeared together in London Monday to promote a new campaign for Meat-Free Mondays
, reports ITN.
The purpose is to reduce greenhouse gas emissions
, McCartney said,
in a video on his website.
"Hi there. Welcome to Paul McCartney.com. And it's me speaking with my voice to you. Hey, listen, we're launching a campaign, me and the family, called "Meat Free Monday." And that's gonna be launched in the UK on June the 15th.

Now this is a campaign that's already happening in the U.S. and in Australia and basically what it is is maybe encouraging people to not eat meat on a Monday. It's been proved, or it's been suggested, anyway, that if this was to happen, it would have a hugely beneficial effect on the climate.

So this is something you could do for the environment. It's kind of easy to do. You've had too much over the weekend, anyway. And you're all running down to the gym to try and work it off. So just have a meat free Monday. It'd be a great thing to do. We're gonna launch it anyway in the UK on June 15th.

So have a think about it. If you're interested, look up the website for more details, Meat Free Monday website, that's soon gonna be available. And join us in this effort. Reduce meat. Cut it out on Mondays."
Paul with his daughters Mary & Stella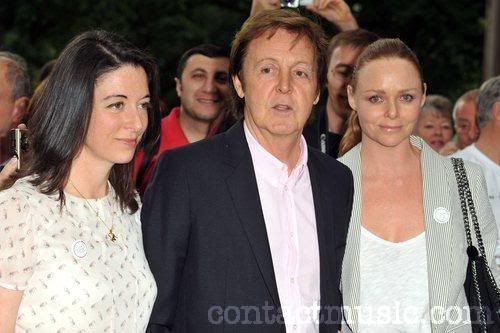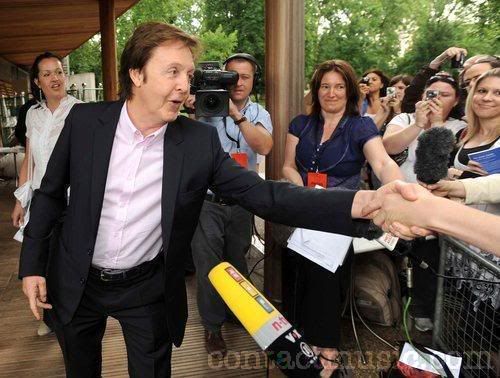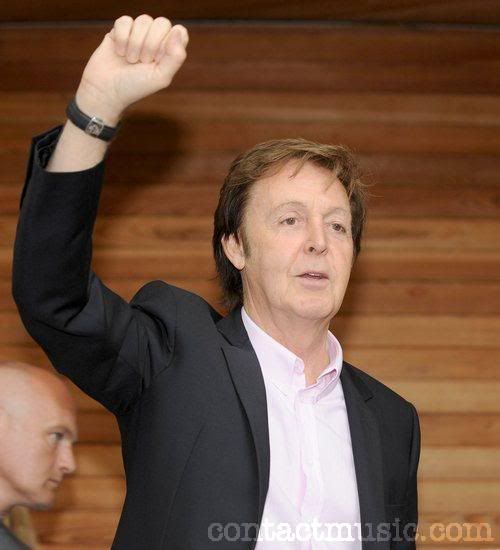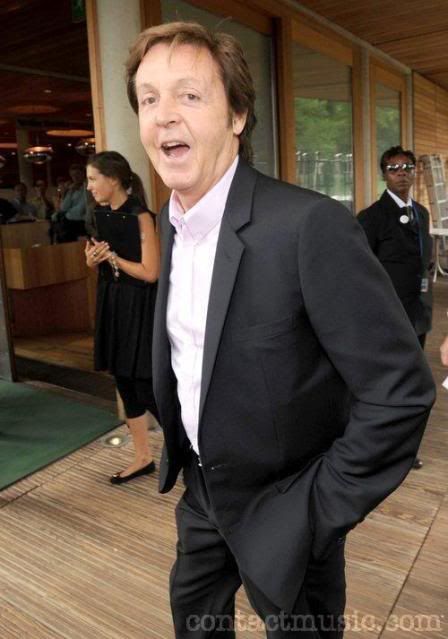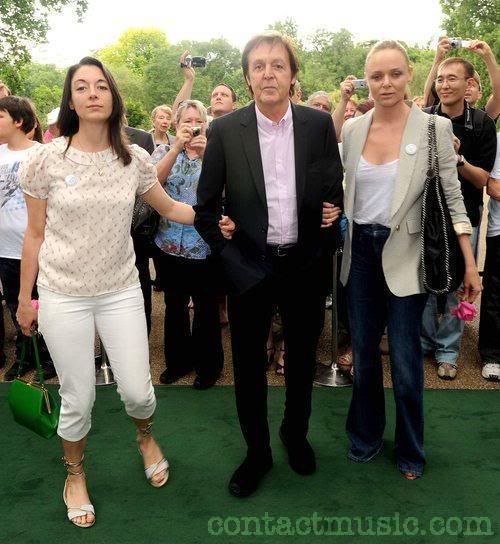 OMG SO CUTE
Paul & Kelly Osbourne (Ozzy is a total Paul fangirl, jsyk)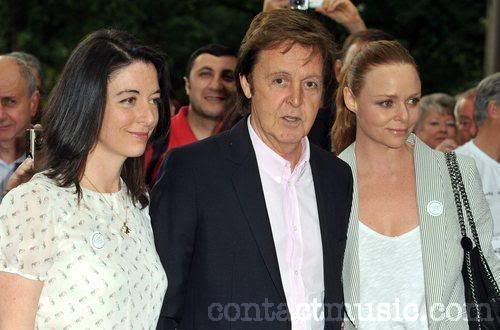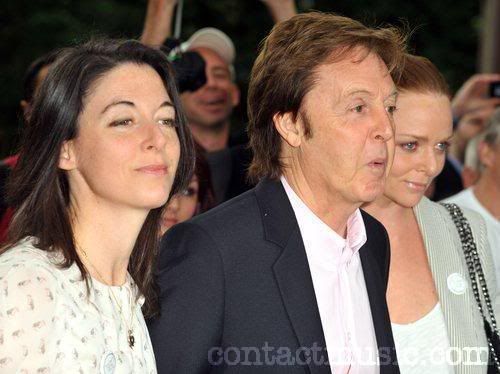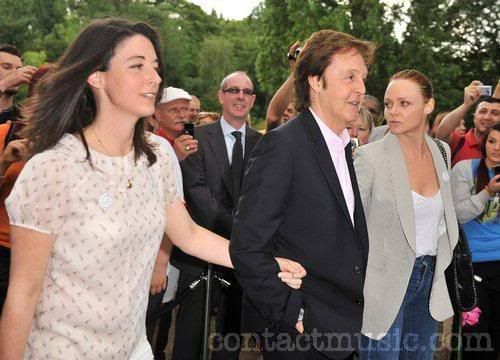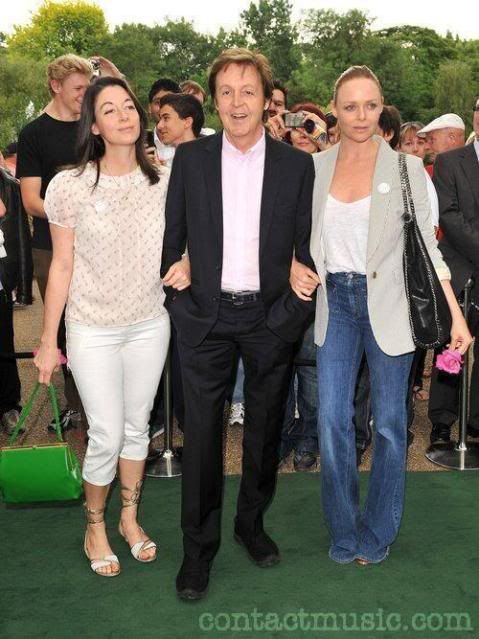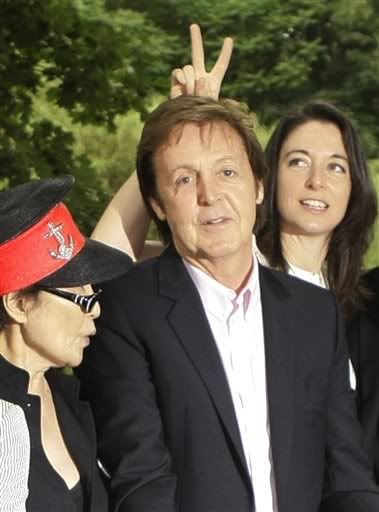 lol
Kate Bosworth and Moby were there, yup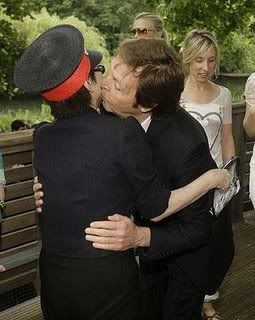 Paul and Yoko's love-hate relationship continues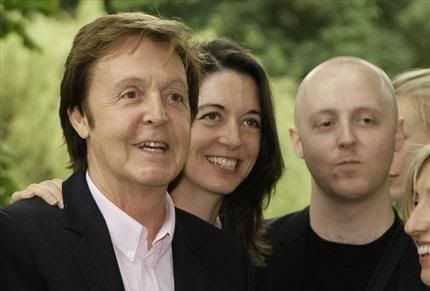 the guy who shouldn't have shaved his head is Paul's son James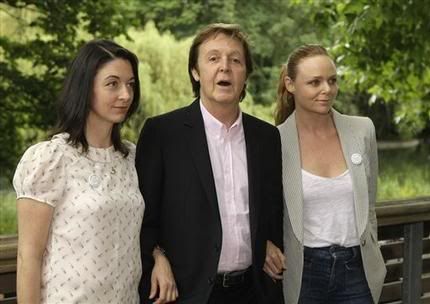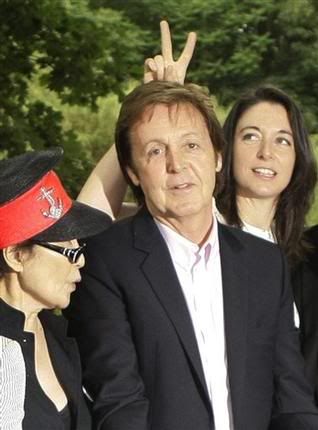 she'll be getting a time out later >:O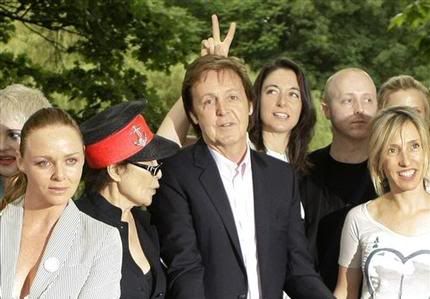 Paul Adds Third NYC Concert Date
After selling out two stadium shows at the Mets' Citi Field, Paul McCartney has added a third performance set for July 21
. The addition of the third show follows the five minute sellout of the July 17 and July 18 concerts.
The trio of concerts -
the first ever at Citi Field
- will feature McCartney playing classics from his catalog, including Beatles, Wings and solo material.
These inaugural concert events at Citi Field mark the latest in a series of landmark performances that tie McCartney to the Mets home turf: First it was The Beatles' legendary musical christening of Shea Stadium in 1965 and then McCartney's special appearance at Billy Joel's "Last Play at Shea" show that closed the stadium last year.
Paul To Score Animated Children's Film
Paul McCartney is to score his first feature film in over 40 years
after signing on to create the music for an animated kids movie he wrote.
The Lion King's Rob Minkoff will direct High in the Clouds
, according to Daily Variety. The film chronicles an adventurous squirrel's quest to find an animal sanctuary.
It will mark McCartney's first effort at composing music for a movie since 1967's The Family Way.
source 1, source 2, source 3, source 4

but more importantly...

XOXO