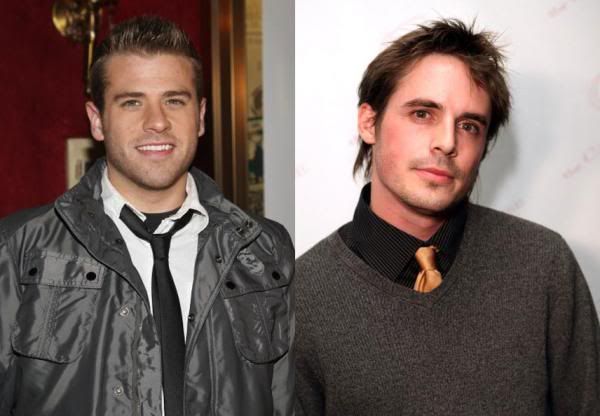 Gay storyline on One Life!
—One Life is jumping on the pink bandwagon! Viewers will soon learn that Officer Fish (Scott Evans) and Kyle Lewis (Brett Claywell) shared a sexual past during college. Not sure how they'll explain Fish sleeping with that lingerie model, Stacy Fiasco, and having a crush on Layla, but regardless, sources tell The Nelson Ratings the characters will be involved in a romantic storyline. Perhaps if Brian Frons isn't available, One Life could offer Chris Engen (soon-to-be-ex-Adam, Y&R) a role as the couple's antagonist.

SOURCE

sorry for the first post, mods. i didn't realize afterelton had been outlawed.