Was about to get off my bus this afternoon when I saw this and remembered an ONTD post from a few weeks ago about the Peter Jackson-produced sci-fi movie District 9. So I ran back and did the tourist thing and snapped a photo, and have since been snooping around for more deets.

~sorry 'bout the photo, mods~

Refresher:


"

District 9 depicts a fictional world where extra-terrestrials have become refugees in South Africa. Sharlto Copley (pictured below) plays Wikus, a Muli-National United agent who becomes infected by alien biotechnology, leaving him on the run from his own oppressive government into the area known as District 9, an internment camp where aliens have been forced to live since landing on Earth about a month ago. District 9 is in theaters August 14, 2009. It is produced by Peter Jackson.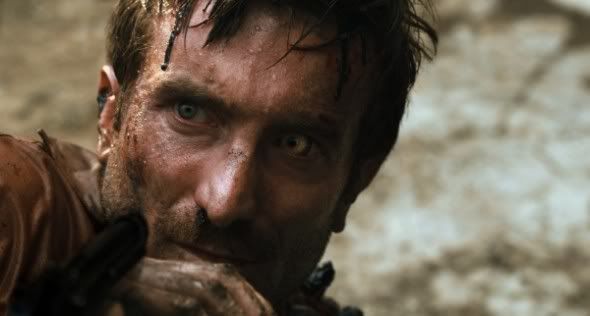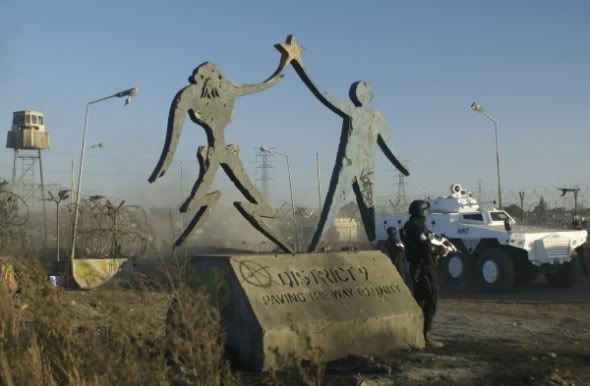 And the trailer in case you missed it the first time:




And here is the o.g. ONTD post about it.

All my Chicago bbs can see the sign at the northwest corner of Michigan and Chestnut.


Source for text, stills and trailer

Street photo courtesy of me and my old school LG Chocolate.