Have you been wondering what the stars of Brink and Zenon have been up to?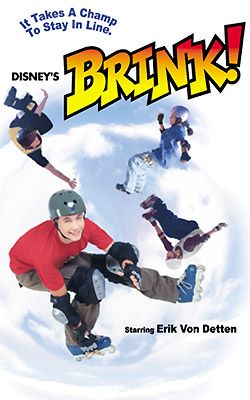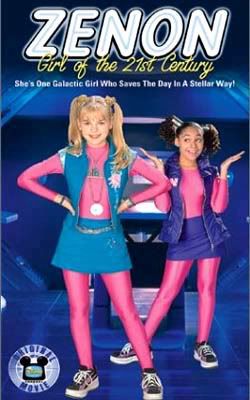 Brink! (1998)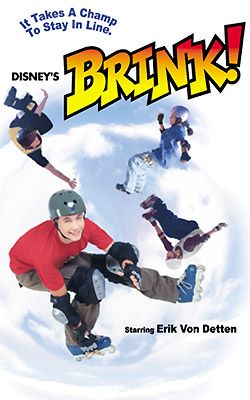 A young rollerblader is torn between earning money to help out his family and his passion to skate and staying true to himself.
Erik Von Detten (Andy "Brink" Brinker)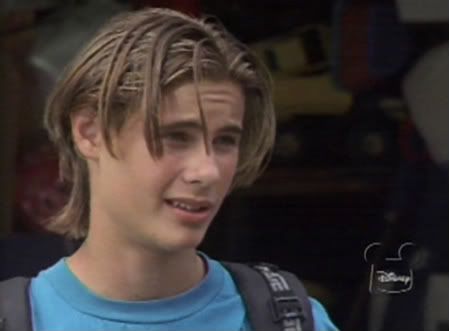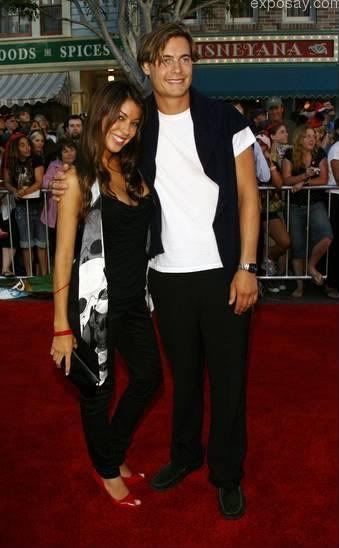 Brink was an amazing rollerblader who went against his friends and skated for money to try and help out his family. Erik has also starred on Disney's "So Weird" as Clu, "The Princess Diaries", and recently appeared on "Bones" along with some other small roles on television. I have no idea who the woman is in that picture.
Sam Horrigan (Val)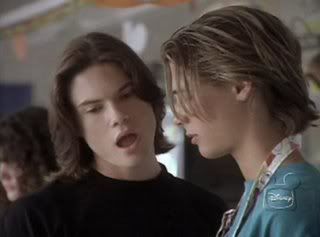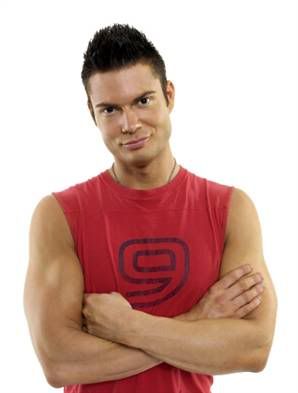 Val was the jerk who was on an opposing skate team and a bully at school. After Brink Sam had several television appearances and guest starred on "Grace Under Fire." He most recently was on Season 4 of "Beauty and the Geek" and is now in production of a movie called "Horror 88" as Robert.
Christina Vidal (Gabriella)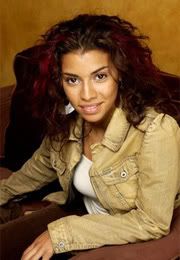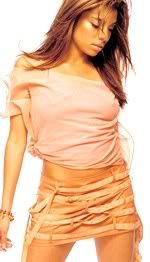 Gabriella was the badass chick that skated with Brink who hurt her arm after a race with Val and his friends. Christina also costarred with Lindsay Lohan in "Freaky Friday" and she appeared in "I Think I Love My Wife" with Chris Rock. She's also a singer and is (was?) signed to MCA records and had an album come out in 2002.
Patrick Levis (Peter)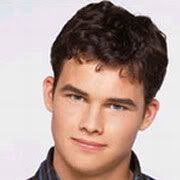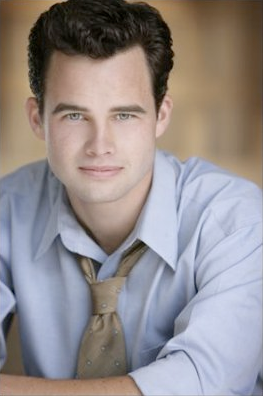 Peter aka Petey was Brink's best friend who was especially upset when Brink betrayed him to skate on Val's team. Patrick also starred in Disney's "So Weird" as Jack and "Miracle in Lane 2." The only really recent thing he's done is a movie that was released earlier this year called "Matilda."
Walter Jones (Boomer)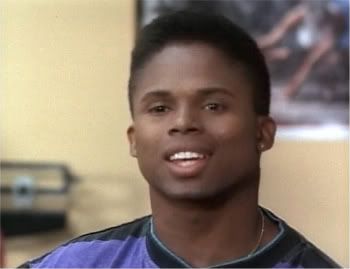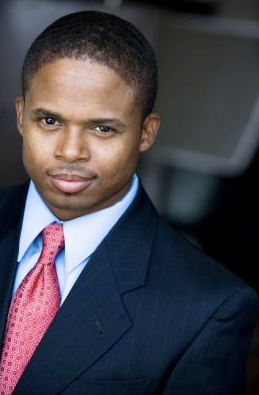 Boomer was Val's friend who felt remorse when they would be mean to Brink and his friends. Walter is probably best known as the awesome Zack Taylor aka the Black Power Ranger. He also appeared on "Space Cases" and "The Shield."
Katie Volding (Katie)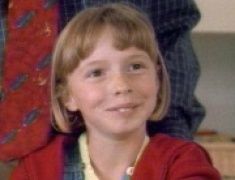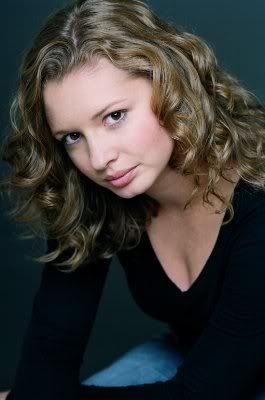 Katie was Brink's little annoying sister. She has mostly played characters with the same name as her, and has appeared in "Smart House," "Teen Angel," and the "Au Pair" movies. She now attends USC.
Zenon: Girl of the 21st Century (1999)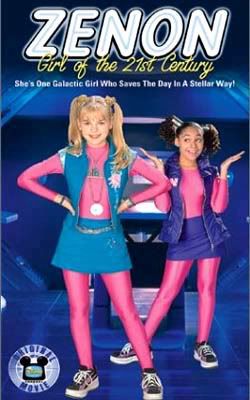 Zenon Kar, a trouble-prone 13-year-old girl, who, in the year 2049 A.D., lives on a space station with the rest of her family and friends.
Kirsten Storms (Zenon Kar)
Zetus lapetus! Zenon was an adventurous teen who helped save her space station from the evil owner, with the help of her friends from earth and space. Kirsten costarred on "General Hospital" as Maxie Jones, "Days of Our Lives" as Belle Black, and voiced Bonnie Rockwaller on "Kim Possible."
Raven-Symoné (Nebula Wade)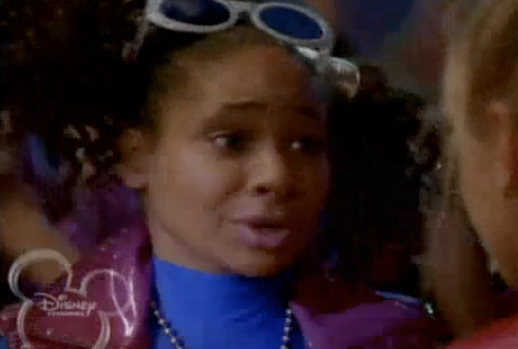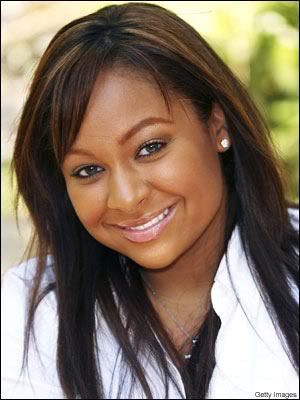 Nebula was Zenon's best friend who always helped her in her crazy schemes. Raven was a child star on "The Cosby Show" and had successes with "That's So Raven" and "The Cheetah Girls" along with a singing career. She is rumored to have a role in the upcoming film "Little Fockers," a sequel to Meet the Fockers. She's recently been seen riding a Segway.
Lauren Maltby (Margie Hammond)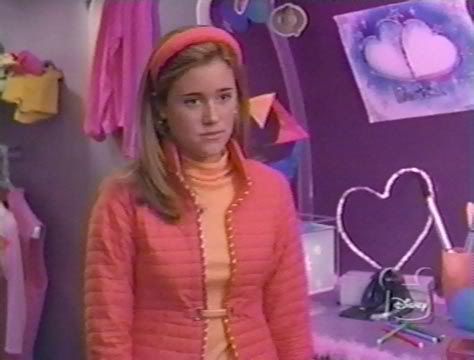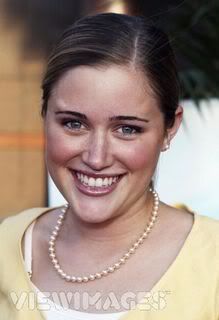 Margie was a bully to Zenon on Earth but soon turned into a best friend. Lauren was also on the Disney channel as a Disney Movie Surfer and was in "Stepsister from Planet Weird." The last thing she appeared in was Z3 in 2004, and she attended Biola University in La Mirada, California. I found her Facebook as well.
Gregory Smith (Greg)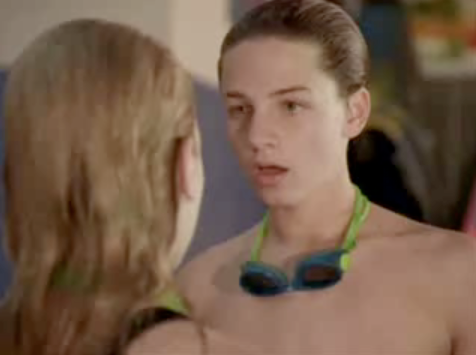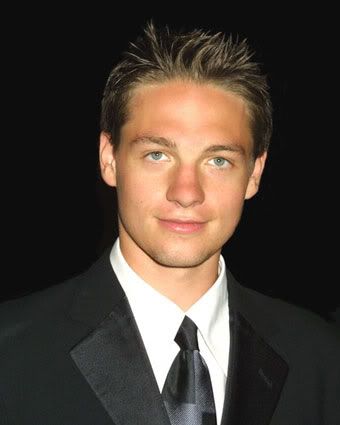 Greg was a boy Zenon met on Earth who helped her save the space station who eventually became her boyfriend. Gregory starred in the series "Everwood," and he's just finished the film "Leslie, My Name Is Evil" as Perry.
Phillip Rhys (Prota Zoa)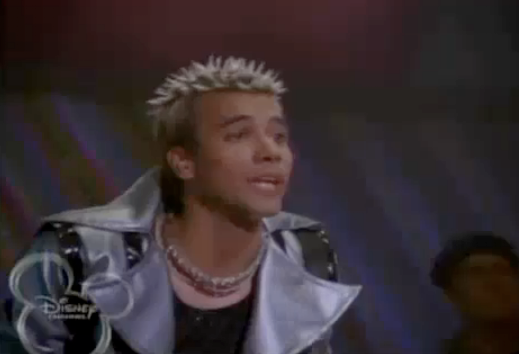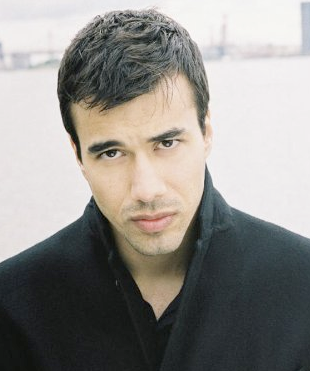 Proto Zoa was the mega popstar that Zenon and her friends loved who also got to perform on the space station and was all kinds of awesome. Phillip appeared in the first two Zenon movies, and he's been on episodes of "Flatland," "Nip/Tuck," and "24." He's currently working on two films with Al Pacino and Stephen Spielberg.
And because this song is still so much fun:
Susie Q (1996)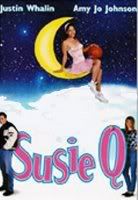 Though she died four decades before in an automobile accident, Susie Quinn returns to earth as an angel to help her parents out of a financial bind. She also makes time for a troubled but cute boy, Zach, who is not coping well without a father figure.
Amy Jo Johnson (Susie Quinn/Maggie)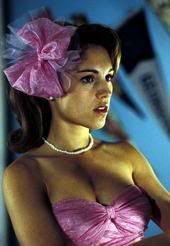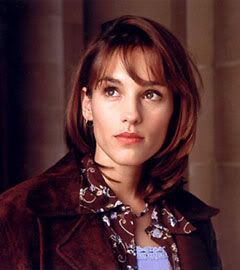 Susie Q comes back as a ghost to help her parents and haunts a high school kid while she's at it. Amy played Kimberly aka the Pink Power Ranger, along with Julie on "Felicity" and Stacy on "The Division." Lately she has costarred on the Canadian TV show "Flashpoint" as Jules, and she just had her daughter Francesca this past December.
Justin Whalin (Zach Sands)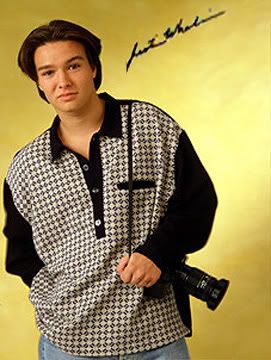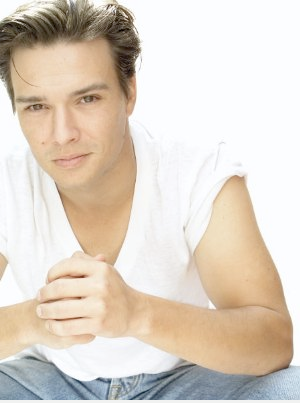 Zach just moved away with his mom and sister and is having trouble dealing with the death of his dad when he meets the ghost of Susie Q. Justin appeared in "Lois & Clark: The New Adventures of Superman" as Jimmy Olsen, and has recently completed the film "Off the Ledge" as Hopper. He's been married for 3 years in July.
Andrea Libman (Teri Sands)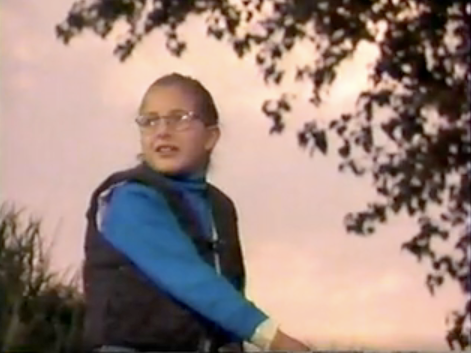 Teri was Zach's annoying little sister who helped out him and Susie Q. Andrea has done a lot of voiceover work, including "My Little Pony," "Care Bears," and "Dragon Tales." Recently she studied Civil Engineering at the University of British Columbia.
Quints (2000)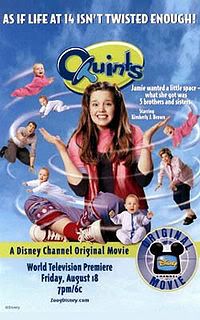 14-year-old Jamie Grover has to deal with her parents having quintuplets, and has to figure out her place in the family and what she wants to do in high school.
Kimberly J. Brown (Jamie Grover)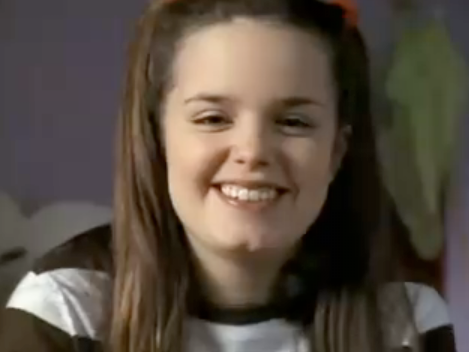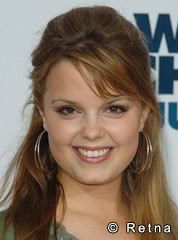 Jamie is torn between studying science to make her parents happy, or staying with her passion of art, and she has to learn how to deal with her new siblings. Kimberly also starred in the first three Halloweentown movies for Disney, appeared in "Be Cool" and "Guiding Light," and has just completed a film called "Friendship."
Jake Epstein (Brad)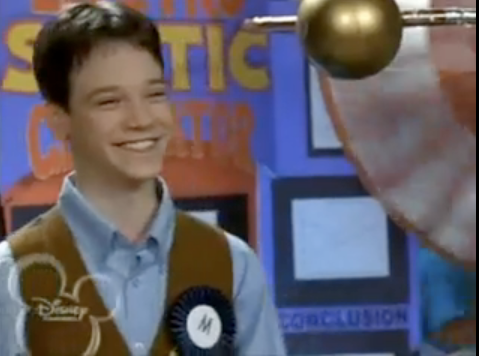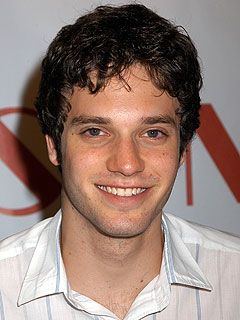 Brad was one of Jamie's best friends who was super smart in science and who didn't have much of a family life. Jake costarred on Canadian series "Degrassi: The Next Generation" as crazy awesome and bipolar Craig Manning. Jake has also appeared in "Charlie Bartlett" and "Mom's Got A Date With A Vampire." The last movie he's done was the Degrassi Spring Break Movie. He's currently doing theatre, shows including "Cinderella" and "Dog Sees God."
Shadia Simmons (Zoe)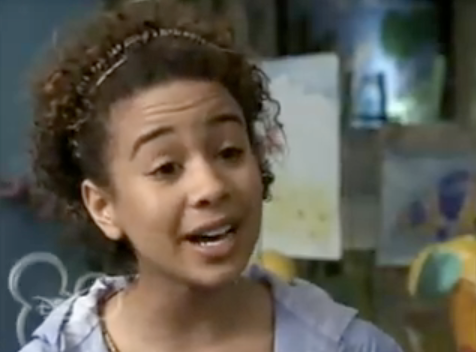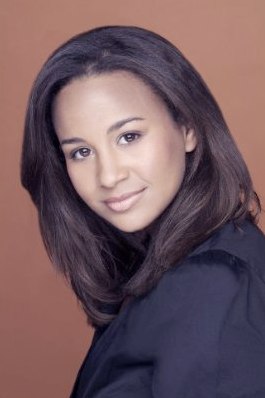 Zoe was Jamie's other best friend who really supported her in her pursuit for studying art. Shadia was in the award-winning Disney movie "The Color of Friendship," and has recently costarred on "Life with Derek" as Emily. She has just finished her third year in college in New York and is studying Education.
The Luck of the Irish (2001)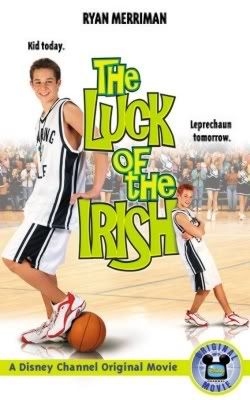 A teenager finds he's going through some unexpected changes thanks to a little secret his folks have been keeping from him: his mom is a leprechaun.
Ryan Merriman (Kyle Johnson)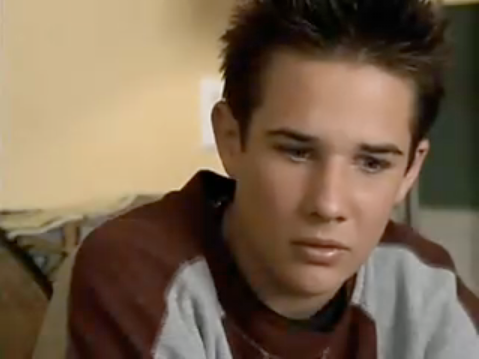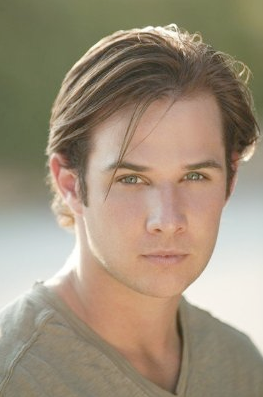 Kyle discovers that his mom is actually a leprechaun, and he has to help his family get their luck back while learning about his heritage. Ryan also starred in Disney's "Smart House," "The Pretender,""Smallville," "Final Destination 3," and "The Ring 2." He has 5 movies in the works and has been married for nearly 5 years.
Alexis Lopez (Bonnie Lopez)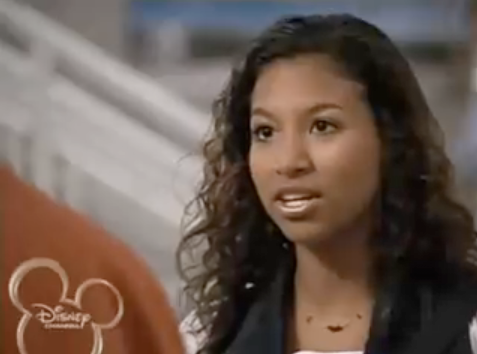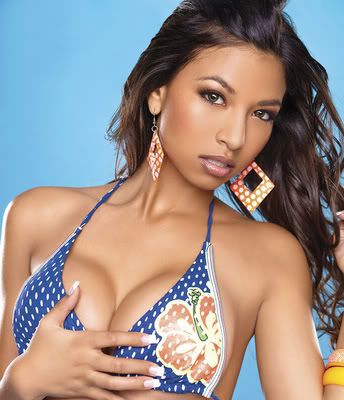 Bonnie was one of Kyle's friends who helped him find out more about his heritage and helped out him and his family. The only thing Alexis has done since The Luck of the Irish was an episode of "That's So Raven" in 2003. She is currently modeling in LA.
Glenndon Chatman (Russell Halloway)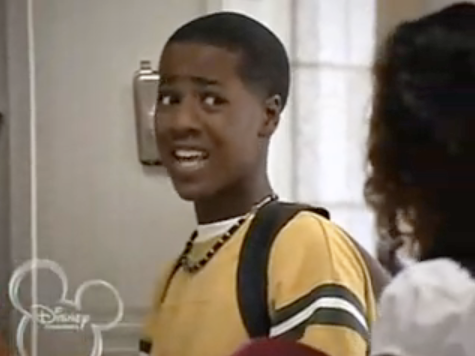 Russell was Kyle's best friend and basketball team member who's dad pressured him to be the best player. Glenndon has appeared in quite a few things, including "Love & Basketball," "7th Heaven," and "Judging Amy." He hasn't done anything since 2005's "Self-Medicated." I couldn't find a recent picture.
Timothy Omundson (Seamus McTiernen)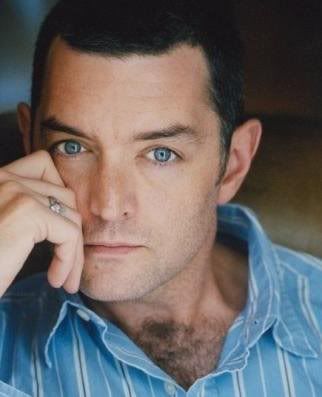 Seamus was the evil leprechaun who stole the family's luck. Timothy now costars on the amazing show "Psych". He's also appeared on "Jericho," "Judging Amy," among many others. He's married and has a daughter named Lily.
Henry Gibson (Reilly O'Reilly)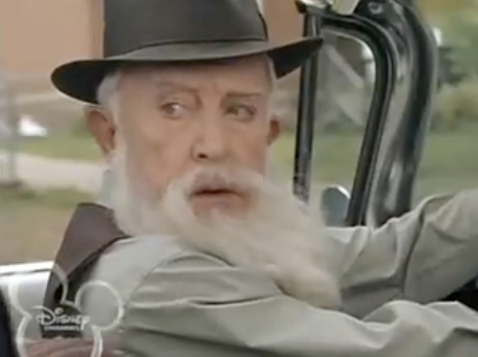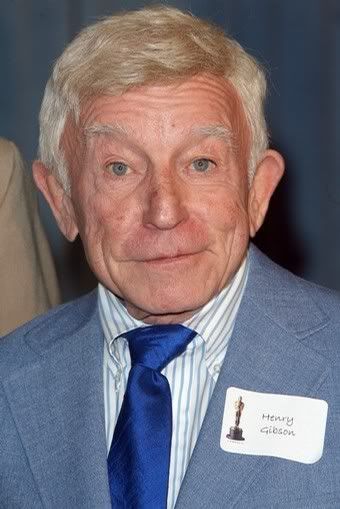 Reilly O'Reilly was Kyle's crazy leprechaun grandfather who helped the family get their luck back. Henry has appeared in numerous movies and TV shows, but more recently he's been on "Boston Legal" and voiced on "King of the Hill."
Alley Cats Strike (2000)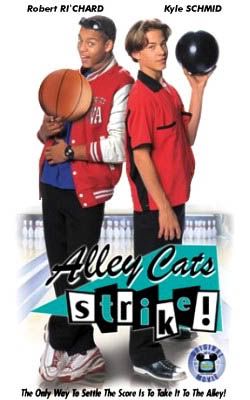 A group of kids who like vintage styles in clothing and music find themselves and bond through a bowling team.
Kyle Schmid (Alex Thompson)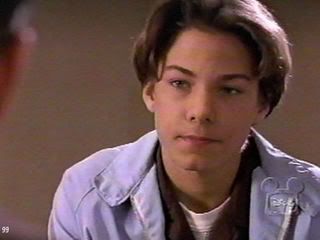 Alex is an eccentric kid who is the main player if the bowling team he creates with his friends. Kyle has appeared in several movies and TV shows, including "Beautiful People," "The Cheetah Girls," "The Sisterhood of the Traveling Pants," "Blood Ties," "CSI: Miami," "Smallville," and he's just completed 4 film projects.
Robert Ri'chard (Todd McLemore)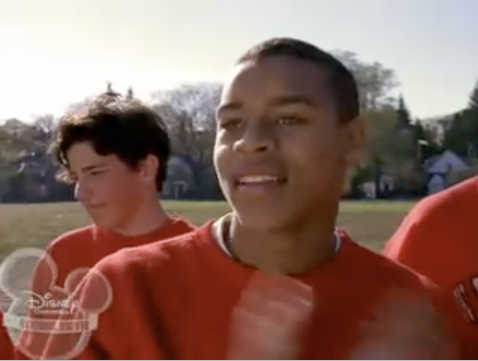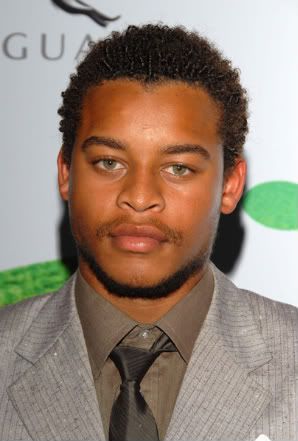 Todd was one of the big jocks of the school and enemies with Alex, until Todd was forced on the bowling team. Robert also starred as Bobby on "Cousin Skeeter," and he's appeared on "One on One," "Veronica Mars," and has just finished filming two movies.
Kaley Cuoco (Elisa Bowers)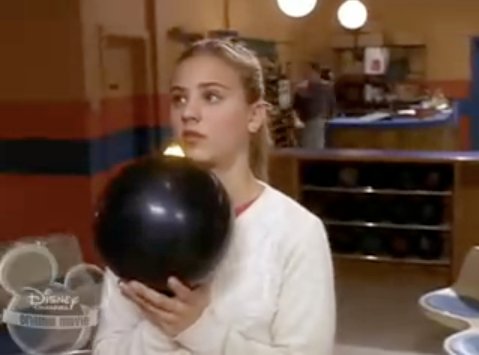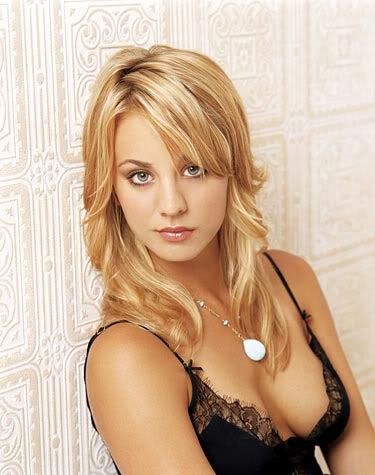 Elisa was the cute and stylish bowler on the team, and was one of Kyle's best friends. Kaley has been in several things, notably "8 Simple Rules," "Charmed," "Brandy & Mr. Whiskers," and currently "The Big Bang Theory." She just completed a new film called "Penthouse."
Stepsister From Planet Weird (2000)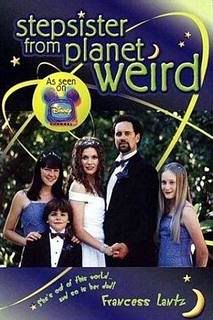 A teenager's life is disrupted when her mother falls in love with an alien.
Courtnee Draper (Megan Larson)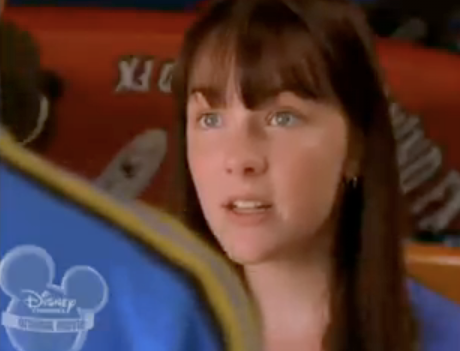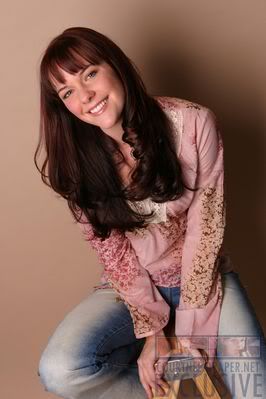 Megan suspects that her mom's new boyfriend and his daughter are aliens, plus she's trying to get the cute surfer guy from school to notice her. Courtnee also starred on the Disney show "The Jersey" and "The Bold and the Beautiful." Recently she appeared on "Ghost Whisperer," "CSI: Miami," and did additional voices for "Surf's Up."
Tamara Hope (Ariel Cola)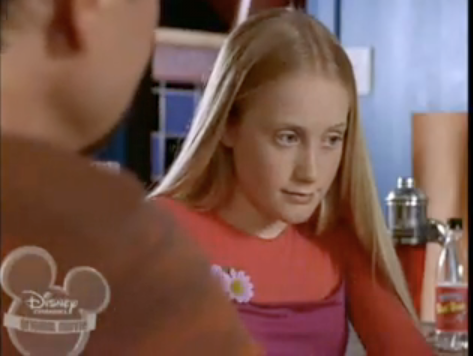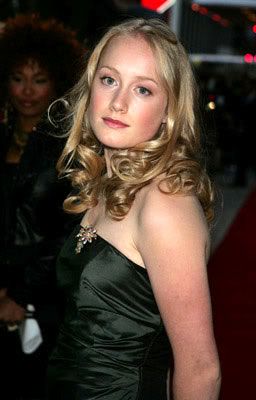 Ariel was an alien who came to earth with her father, who eventually fell in love with a human. She had to learn how to live with her new family, and was scared of the wind and liked bubbles and soda. Tamara appeared in "Shall We Dance," "Soul Food," "Kevin Hill," and "Whistler," and she just completed the film "Sand Serpents."
Myles Jeffrey (Trevor Larson)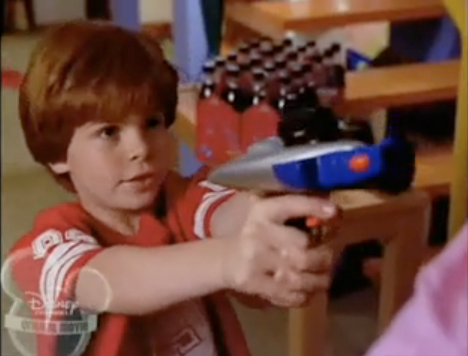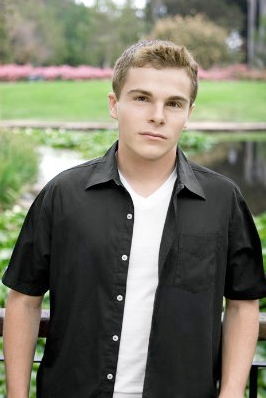 Trevor was Megan's obnoxious little brother who also suspected that his new family members were aliens. Myles did voices on "Stuart Little," "The Ant Bully," and "Recess" among others, and is now filming a movie called "11:11." He is finishing his second year at UCLA as an English Major.
Tom Wright (Cutter)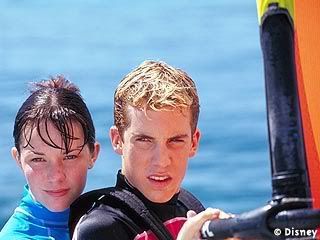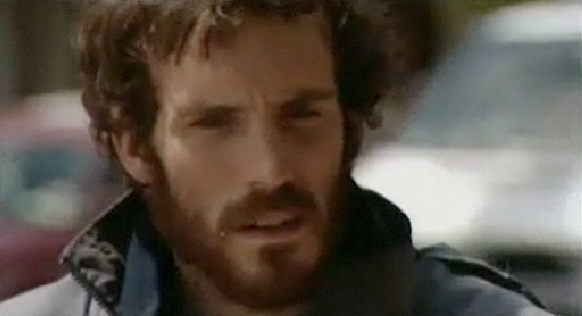 Cutter was Megan's crush and awesome windsurfer who helped her deal with her crazy new family. Tom also appeared in "Zenon: The Zequel," "The Bloody Sweet Hit," and he will be in an upcoming episode of "Nip/Tuck."
Under Wraps (1997)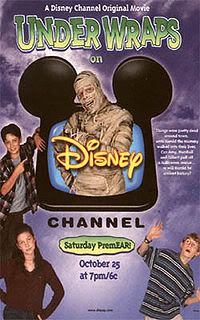 Set during Halloween, this youth-oriented adventure centers on the efforts of three kids to save an ancient mummy from a criminal.
Mario Yedidia (Marshall)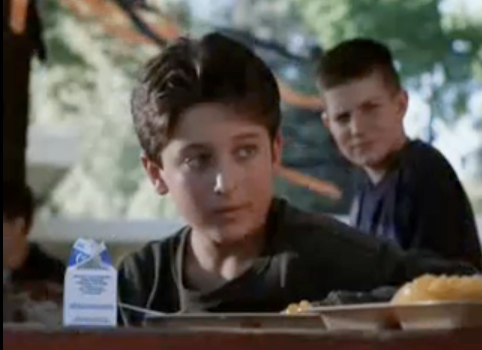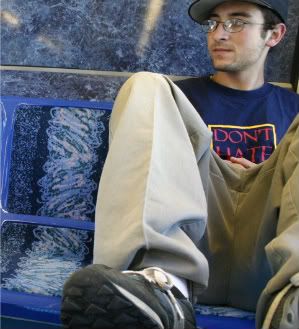 Marshall is a kid missing a father figure who discovers a mummy that needs his help. Mario's last appearance was in a film called "Just Add Water" in 1998. Supposedly he is still acting in New York.
Adam Wylie (Gilbert)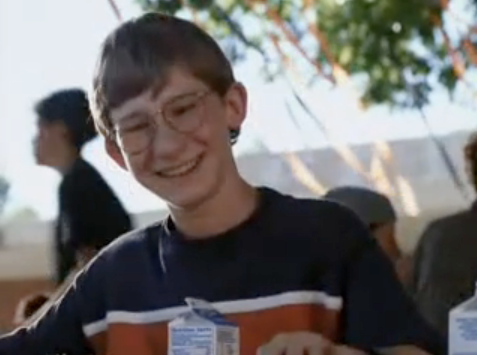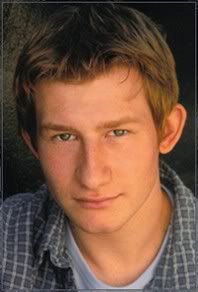 Gilbert was Marshall's best friend who was scared of basically everything. Adam has appeared in many movies and TV shows, namely "Gilmore Girls," "Life," "Numb3rs," and he was also in the Broadway revival of "Into the Woods" and the LA production of "Wicked." He just completed "Porky's: The College Years."
Clara Bryant (Amy)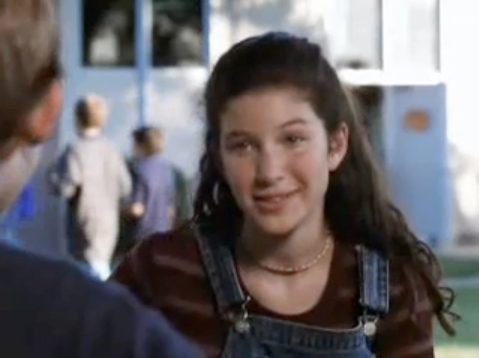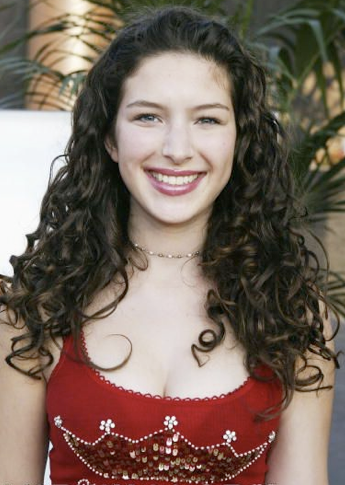 Amy was Marshall's friend who was into all things spooky and haunted. They were both smitten with each other the whole movie. Clara was in the wonderful Disney movie "Tru Confessions" with Shia LaBeouf, and she was also in "Buffy the Vampire Slayer," "Fastlane," and "Numbers." The last thing she appeared in was "Bone Eater" in 2007.
Phantom of the Megaplex (2000)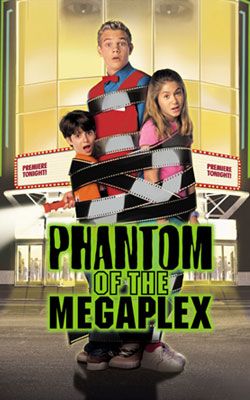 A teen working at a movie theater soon realizes that the whole place is haunted and someone is trying to sabotage a huge opening night.
Taylor Handley (Pete Riley)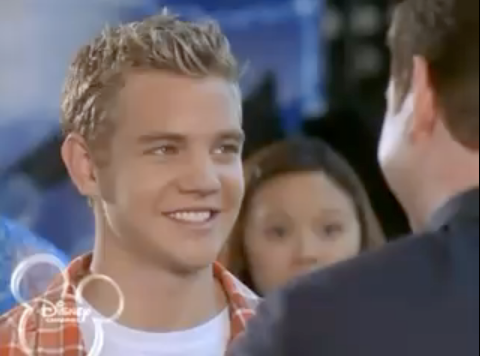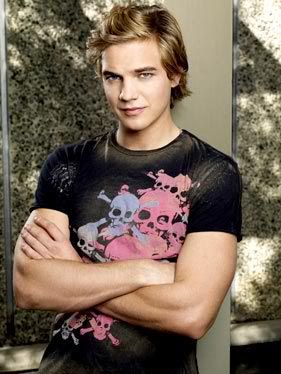 Pete was the 17 year-old assistant manager of the megaplex who had to help keep things from going awry. Taylor has since appeared on "The O.C.," "Dawson's Creek," "Hidden Palms," and "Southland." He just finished a film called "Skateland" and he resides in LA.
Caitlin Wachs (Karen Riley)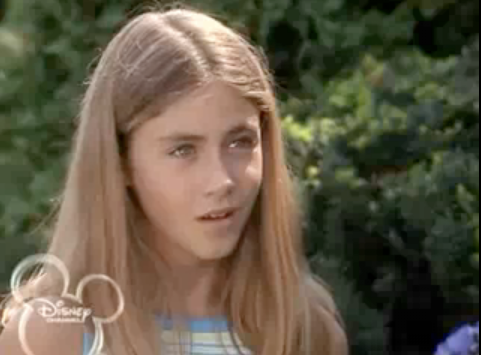 Karen was Pete's little sister who was dying to go to the premiere at the megaplex but wasn't allowed to. Caitlin has appeared in "Commander In Chief," "Cracking Up," "Divine Secrets of the Ya-Ya Sisterhood," and "Family Affair." She's just completed two movies.
Jacob Smith (Brian Riley)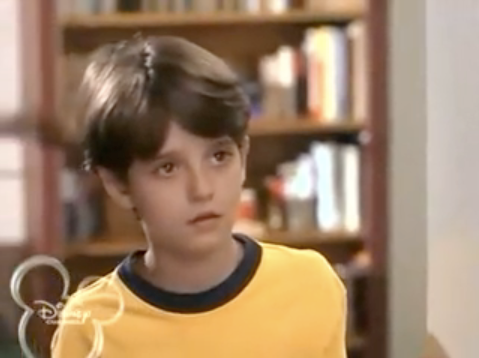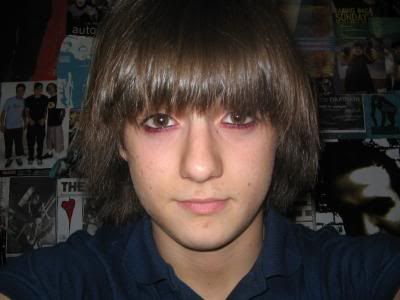 Brian was Pete's little brother the film fanatic who wanted to go to the premiere too. Jacob has since appeared in the "Cheaper by the Dozen" movies, "Troy," and "Without A Trace" among others. The most recent thing he's done was "After Judgment" in 2008.
Motocrossed (2001)
When Andrea's brother Andrew injures himself and isn't able to compete in a Motocross tournament, she disguises herself as him and races.
Alana Austin (Andrea 'Andi' Carson)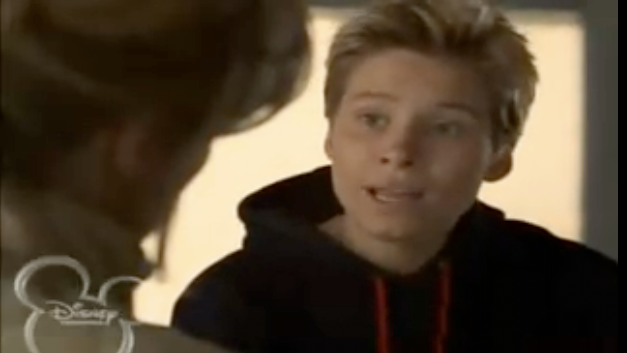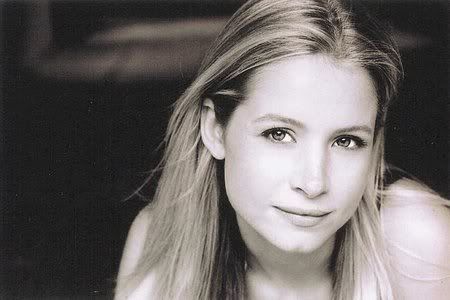 Andi cuts her hair off in order to pretend to be her twin brother so she can compete in a Motocross race. Alana has since appeared on "Cold Case," "Boston Public," and "7th Heaven." She took college courses in medicine at USC.
Trever O'Brien (Andrew Carson)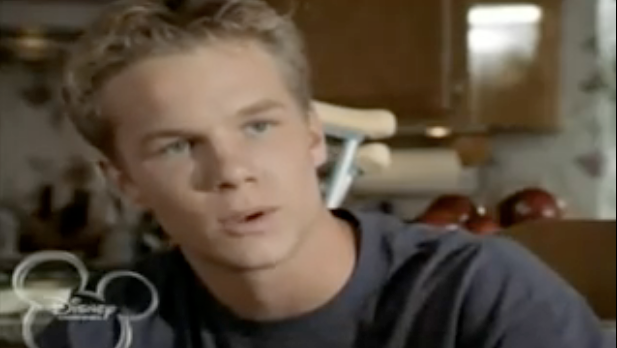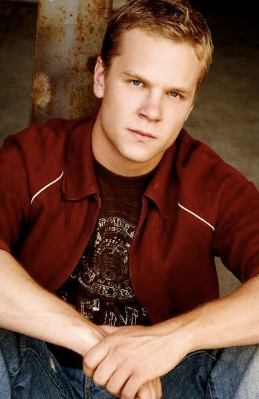 Andrew was Andi's adorable twin brother who hurt his leg and was unable to compete in a tournament, so he helped his sister compete instead. Trevor has also been in "Dodgeball: A True Underdog Story," "Cold Case," "Gridiron Gang," and most recently an episode of "Shark" in 2007.
Scott Terra (Jason Carson)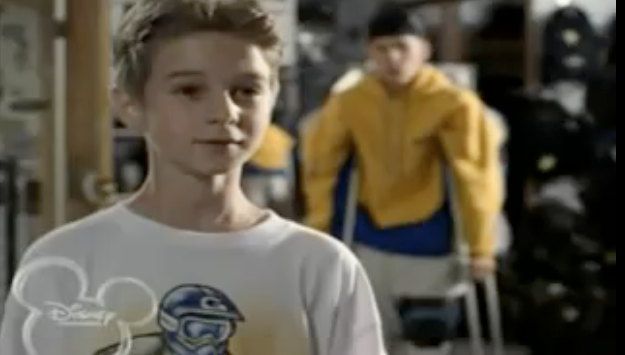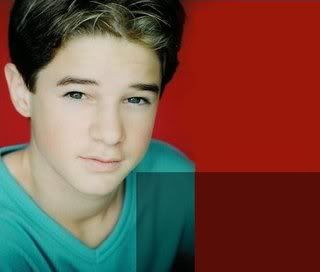 Jason was Andi and Andrew's awesome little brother who was a whiz at fixing dirt bikes. Scott was also in "Dickie Roberts: Former Child Star," "Daredevil," and "Eight Legged Freaks." His most recent appearance was in "Notes from the Underbelly" in 2007.
Riley Smith (Dean Talon)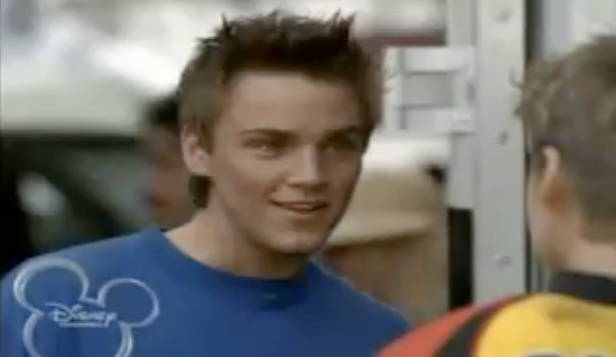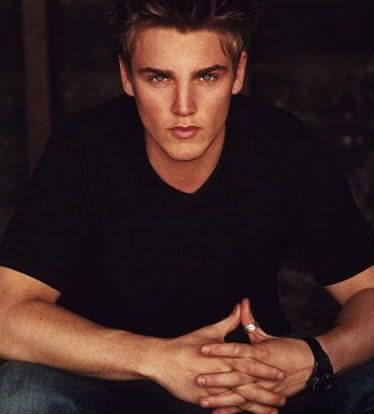 Dean was on an opposing motocross team who Andi developed a huge crush on. Riley has appeared in many things including "Freaks and Geeks," "24," "Radio," and "Drive." He's just completed two projects.
Sources: YouTube, IMDb, Starpulse, Fandango, and Google
This is obviously not all of the Disney Channel Original movies, just a select few. I may do a part two soon. I also found all of these movies on YouTube if anyone is interested in watching them, they bring back good memories.

EDIT: Since there have been so many requests for more Disney movies, I may do a part two AND three. We'll see!