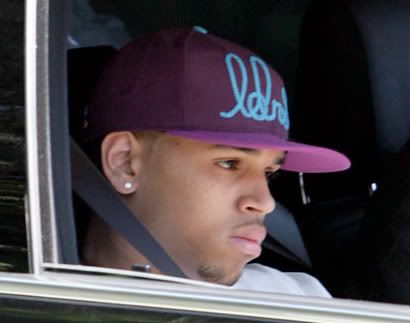 People have mellowed out on putting in their two cents on the Chris Brown and Rihanna scandal lately. But this weekend two different people spoke up on the issue, and had very different input.

Chris' close friend Tyrese spoke with People over the weekend and said, "Although he appears to be really strong through all of this, it's really taking a toll on his spirit.

"People like me and Puff, we're just trying to show him love and keep his spirits up while he's going through all of the heat, and there are a lot of people doing the same for Rihanna."

Tyrese went on to say that despite the public thinking Chris is over the situation, he's not. He says, "It's really hard for him to focus right now on his music, even though he really wants to.

"At the end of the day, I'm not trying to justify it because wrong is wrong, but unfortunately, us as entertainers, we have to grow up on stage with a lot of people looking at us. And a lot of people forget that he's 19, she's only 21."

On the other end of the spectrum, professional martial artist Din Thomas had some choice words for Chris, and they were anything but supportive. He told the crowd during a match on Sunday, "It's not cool to put your hands on a woman. So Rihanna, if you want someone to kick his a**, holler at me."

Yikes! We wouldn't want to be in the ring with that guy! But the fact of the matter is, everyone has their own opinion about the situation, and none of it matters. Chris will get whatever the judge thinks is necessary when he's arraigned April 6th.


Source




I think the world is scrutinizing him for his seeming lack of remorse. I personally feel like we want shame to ooze from his pores***.