the newspaper seems to have it out for her..lol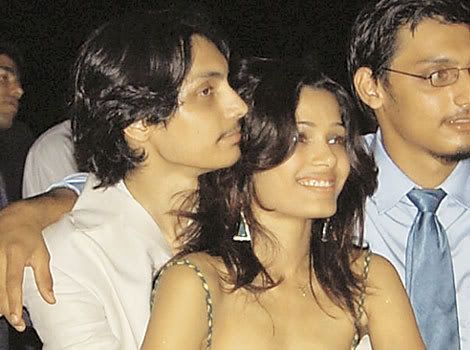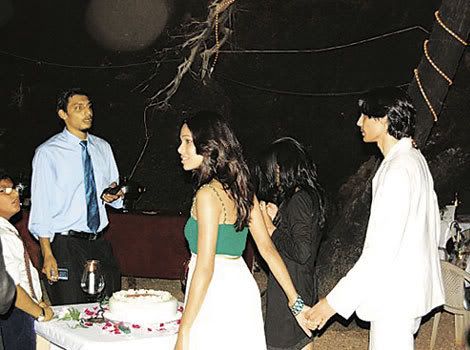 "Do you have any proof of my engagement?" Freida Pinto had asked the international media, eager to cut any ties that might hamper her rise as a "world-renowned actress".

Well, here are photographs — sent to HT City by a friend who calls himself 'Deep Throat' (as in Watergate) — that Rohan Antao was not just a figment of the media's imagination.

Freida, an overnight red-carpet darling, reportedly told a friend that she had "an incredible opportunity", but would not be able to make the most of it if she was "tied down".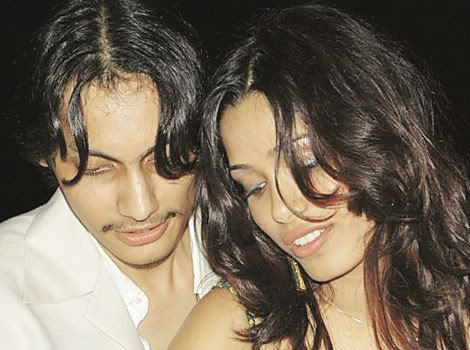 Rohan, now for all purposes an ex-fiance, has gone into a shell after speaking to HT City about his dismay on learning of their broken engagement through the media. He is now not answering his phone, and his friends say that he should be left alone. Friends of the couple — and these pictures prove that they were definitely a couple — have rallied behind Rohan.

"He helped Freida reach where she is today, and look at what she has done to him," says Rohan's senior from college, a media professional who now lives abroad. "Rohan and Freida started dating in the last year of college. Rohan was nice, but very reserved... He played a major part in her success. Freida was very unassuming and almost invisible in college. Rohan is upset but is keeping his mind off [the split] by working. I don't think Freida ever deserved him."

Sagar Palekar, IT solutions head of Rohan's marketing company, says, "It's his life, it's his decision to not say anything about the whole thing. Yes, he is a very private person, and is choosing not to answer the reports in the media." Lionel Andrade, Rohan's closest friend from college, says, "Let it be, it's his personal matter. He's upset."

One of Freida's classmates from St Xavier's college, Mumbai, says that he is not surprised by the split. "Freida was very, very ambitious. She was really thin, and then she went to a modelling agency, where they told her she was fat, and she started losing weight. We were afraid she would become anorexic."

The actress, meanwhile, plans to settle in New York because she can "gather her thoughts" only there.

SOURCE

Her ex-fiance's Facebook, Linkedin, Company website and email.