Both Crown Princess Mary and Princess Marie of Denmark celebrated birthdays last week, with Mary turning 37 on February 5th, and Marie celebrating her 33rd birthday on February 6th.

The red and white of the Danish 'Dannebrog' flag fluttered from roof tops and public buses in recognition of both birthdays.

Members of the royal family are honoured with an official flag day on their birthdays and the 'Dannebrog' is also brought out for Constitution Day and Ascension Day among others.

The Australian-born Crown Princess didn't have the whole day to celebrate with her husband and two children, Christian and Isabella, as she had an appointment to keep as patron of the Copenhagen International Fashion Fair yesterday.

A crowd broke into a rendition of 'Happy Birthday' in recognition of Mary's birthday as she arrived at the Copenhagen Bella Center.

However, a young girl due to present flowers to the Crown Princess was so overwhelmed by the occasion that she burst into tears. Mary took a few minutes to comfort and reassure the little girl before warmly accepting her flowers.

These two are from last summer, but I think they're sweet: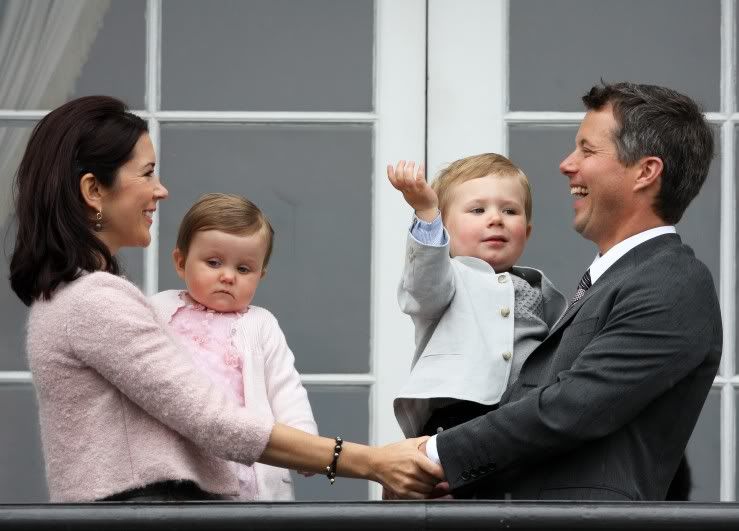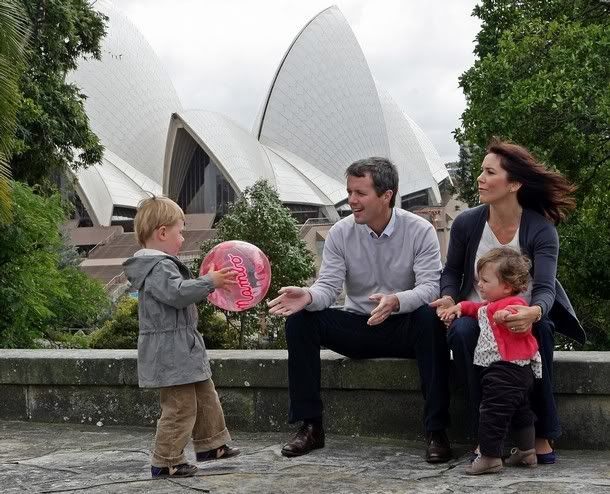 While her advancing pregnancy meant Princess Marie of Denmark decided to forgo any piste action this year, her husband Joachim and his two boys, nine-year-old Nikolai and Felix, six, have been having a ball on the slopes of Switzerland's Villars-sur-Ollon.

The picturesque Swiss Alp resort is a favourite with the Danish royals, who larked about playing games in the snow with the youngsters. In 2007 it was the setting for one of the first public sightings of Marie with Joachim's sons, an event which signaled how close their dad had become to the former resident of nearby Geneva.

Princess Marie is due in April with the couple's first mutual child. Nikolai and Felix are Prince Joachim's sons from his first marriage.




sources 1 2