Movie star Cillian reveals love for music with DJ role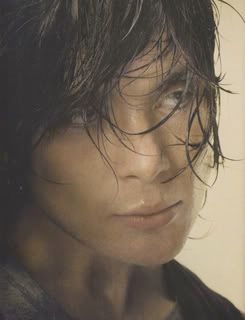 Hollywood star Cillian Murphy has swapped his movie script to spin the disks this week. He went from Disco Pigs to disc jockey after agreeing to present a special edition of Revolver on 2FM's new digital station 2XM.

In a show broadcast this morning, the Cork-born thespian revealed in an exclusive interview his passion for music, which saw himfront a rock band, Sons of Mister Green Jeans.

Speaking about the Frank Zappa-influenced group, he explained how glad he is that he didn't sell out to a major label.

"We were offered a record deal by a record company in London but it wasn't the right time and I'm very glad in retrospect that we didn't sign because you kind of sign away your life to a label and the whole of your music.

"Nowadays people can record in their bedroom and they can make something that's full of integrity and then licence it to a record label," he said.

He also spoke openly about dropping out of his law course at University College Cork and how he went on to find fame and fortune as an actor.

Murphy has also put the finishing touches to a new movie, Perrier's Bounty, in which he stars alongside Brendan Gleeson and Jim Broadbent.

"It's written by Mark O'Rowe who wrote Intermission and it's kind of a weird black comedy set in the Dublin underworld and I play a fella out of his depth," he continued.

Source.