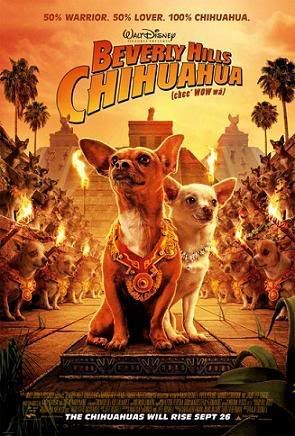 10. "Beverly Hills Chihuahua"
We thought the whole talking dogs fad was over, but apparently, it's not. George Lopez and Drew Barrymore provide voices for this 2008 flop about zany California dogs.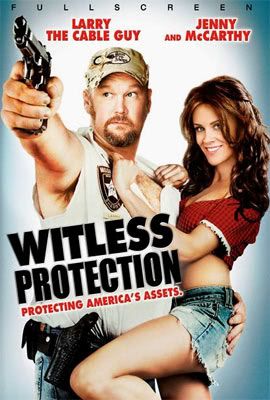 9. "Witless Protection"
Larry the Cable Guy followed up 2006's "Larry The Cable Guy: Health Inspector" and 2007's "Delta Farce" with this "Witless" effort. Larry's 0-for-3. So bad, we didn't bother reviewing it.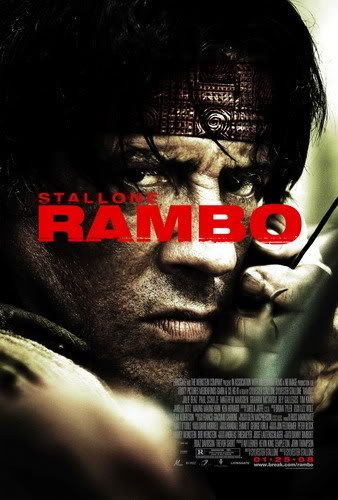 8. "Rambo"
Did we need another "Rambo"? No, but Sly Stallone gave us one - an ultra-gorefest, even by Stallone standards.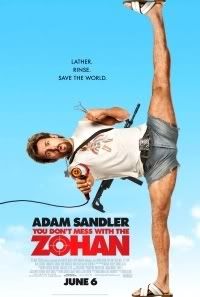 7. "You Don't Mess With The Zohan"
Adam Sandler makes the list with his tale of an Israeli special forces soldier who dreams of being a hairstylist. Childish humor from a familiar source.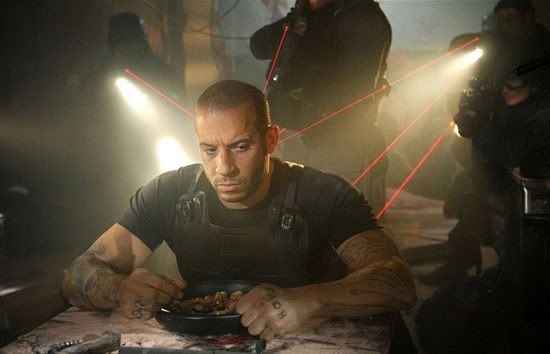 6. "Babylon A.D."
Starring master thespian Vin Diesel, "Babylon A.D." went way over budget and there were reports of ego clashes between Diesel and director Mathieu Kassovitz. Released six months after its original release date, the film wasn't even screened for New York critics.
5. "10,000 B.C."
"10,000 B.C" could be called the movie the Museum of Natural History doesn't want you to see. Full of special effects but lacking a shred of authenticity, the film was widely panned.
4. "What Happens In Vegas"
"What Happens In Vegas" stars Ashton Kutcher and Cameron Diaz as two people who get married after a booze-fueled night in Sin City, and the wacky adventures that transpire after they also win a large sum of money. The easy joke is that this bomb should have stayed in Vegas. We took the easy way out.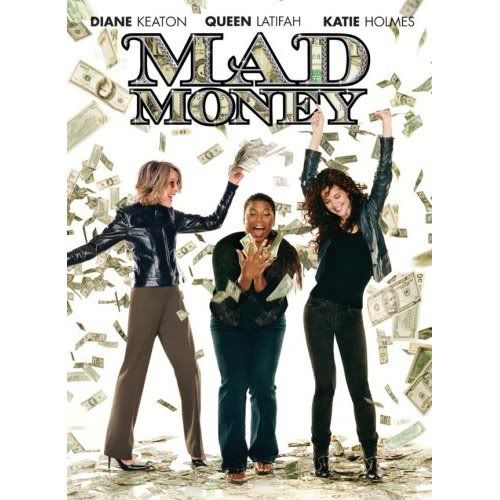 3. "Mad Money"
With a trio of actresses like Diane Keaton, Katie Holmes and Queen Latifah, what could have possibly gone wrong with "Mad Money"? Everything, apparently. But mostly the fact that this comedy had no laughs.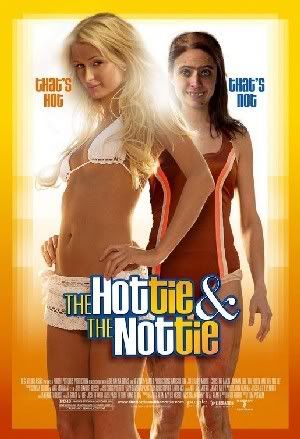 2. "The Hottie & The Nottie"
Is it worth describing the plot to this Paris Hilton-starred stinker? We won't bother, because you shouldn't bother watching it. According to Box Office Mojo, the film grossed less than $1.6 million as of Nov. 26, which sounds generous.
1. "The Love Guru"
Our number one worst movie is "The Love Guru," co-written and starring "SNL" alum Mike Myers as Guru Pitka, a man on a quest to become the #1 guru. Films like "Guru" and 2003's "The Cat in the Hat" are destroying all the comedy credibilty Myers built through the "Wayne's World" and "Austin Powers" films. Thank goodness for "Shrek." "Guru" also stars acting legends Jessica Alba and Justin Timberlake.
Source