Linkin Park usually spend their Halloween at a party at Mike Shinoda's house. Unfortunately, this year the band are so busy working on a new record, Shinoda says he didn't have time to plan a party. But looking back on past years, his favorite memory was Joe Hahn and three friends dressing as North Korean dictator Kim Jong Il, U.S. President George W. Bush, and a pair of nuclear missiles.

But Shinoda says Hahn didn't leave it at that -- quote, "As the night wore on, we started finding like Kim [Jong Il] posters around the house. He was literally putting propaganda up in my house."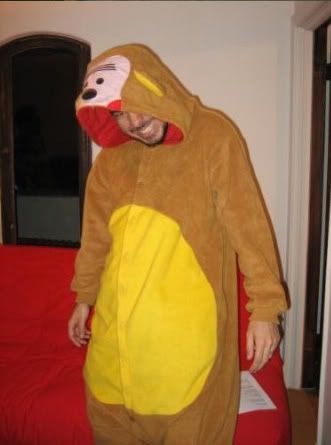 This is Mike and Chester monkeying around in the studio a few Halloween's ago.

Sorry, it was too funny. You can resume hating now.

Source.