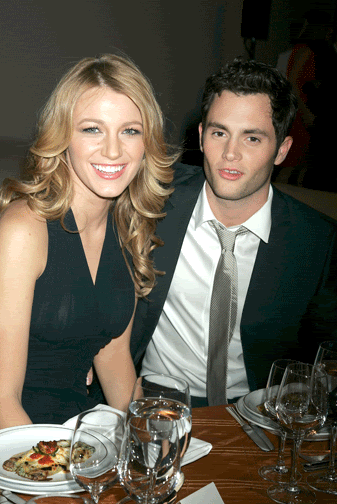 Robyn Lively is totally thrilled about little sister Blake Lively's romance with Gossip Girl co-star Penn Badgely. And at LA's Chateau Marmont on Oct. 26, before the FilmAid International benefit screening of All About Eve, she told Life & Style that so is the rest of her family. "We love Penn," Robin, 36, said. "They've known each other since they were kids. My mom used to manage him years ago. We adore him."

Does Robyn see the nearly-a-year romance between Blake and Penn, both 21, turning into something permanent?

"Who knows?" she said. "All I have to say is I wouldn't be upset. I do love him."

Source

Can't wait for tonight's episode!