COREY HAIM!!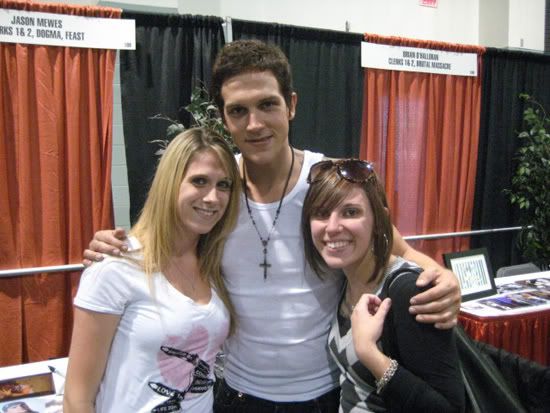 JASON MEWES!!



BRIAN O'HALLORAN!!

I also met Roddy Piper, the kid from Gremlins, the guys who played Candyman, Jason and Michael Myers and the little girl from Halloween.

So I had a fabulous night and be jealous because Corey Haim is my new husband.

Oh, and PS; Corey Haim was fuckin' awesome. Some chick tried to serve him court papers but some girl he was with stole her phone (she tried to get him to sign the papers and he was all "HELL NA" so then she told him he was served and taped in on her iPhone and some chick stole it.) Jason Mewes was HOT AS FUCK! and I couldn't take my eyes off him. Brian O'Halloran was HILARIOUS and the nicest guy on the planet.

Annnnd I wish my LJ email account wasn't linked to my blackberry cause my phone is BLOWING UP right now!