Lionsgate has released the first publicity photo from My Bloody Valentine 3-D, starring Jensen Ackles (Supernatural), Jaime King and Kerr Smith.

Ackles plays a miner, Tom Hanniger, responsible for an accident that killed a fellow co-worker, Harry Warden. Ten years after the tragedy, Tom returns to his home town on Valentine's day only to discover a killer is on the loose wearing a miner's mask and carrying a pickaxe.

My Bloody Valentine 3-D opens in theaters on January 16th.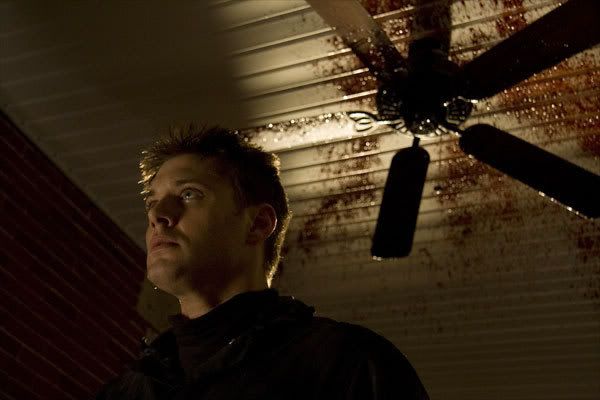 Source: ShockTillYouDrop.com
Ugh, they couldn't have picked a hotter picture of him to be the first publicity photo? And I can't wait for this movie...regardless of how shitty it is, it'll be epic in 3-D. I saw that "Hannah Montana" concert thing and jumped when she started shooting out confetti or whatever. I'll probably have a heart attack in this one, but I'll love every minute of it.