Holly took to her myspace blog of all places to talk about her current relationship status with Hef.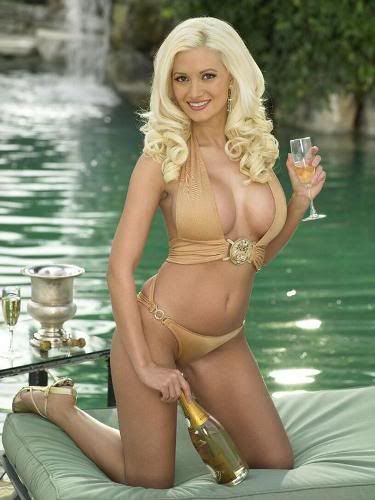 What's Going on . . . .
Current mood: lonely

Hef and I care about each other immensely and will always be best friends . . . I do have my own place, but I am still at the Mansion, too, right now . . . I'm too busy to move even if I wanted to! hahaha . . . Bridget, Kendra and I are all still best friends and plan on doing several projects together in the future . . . even though Bridget is in Europe right now and I am sad and lonely without her . . .

You will see how it all happens in Season 5 . . . Sunday nights on E! . . . How lame, I just turned that into the most shameless plug ever . . . lol!

Love-Holly


source


awww she misses Bridget! shes my fave. whos ur fave girl next door ONTD?