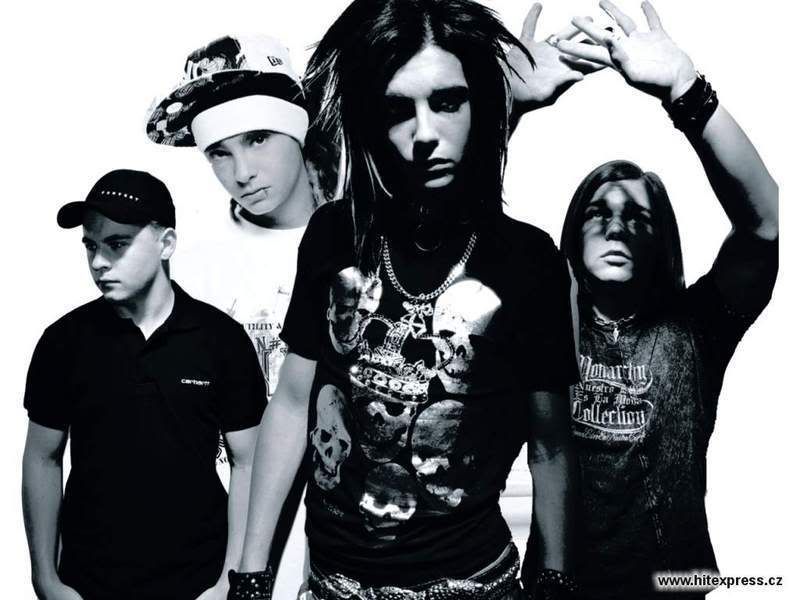 Some new dates have been posted on the website and on Ticketmaster. They are as follow:

10/24/08 - Orlando House of Blues, Orlando, Florida (tickets go on sale 10/04)
10/26/08 - The Tabernacle, Atlanta, Georgia (tickets go on sale 10/04)
10/29/08 - The Electric Factory, Philly, Pennsylvania (tickets go on sale 10/03)
10/30/08 - Roseland Ballroom, NYC, New York (tickets already on sale)

Source: Ticketmaster and tokiohotel-us.com

If you want to make some wise-ass comment about how Bill is gay/looks like a girl and the band sucks... don't. Because it's not really funny, and you're not really being witty, either. Yes, he looks like an electrocuted raccoon and acts femininely, but he's still a good singer and they've worked hard. Now, is anyone going to the one in Orlando? I sure as hell am!