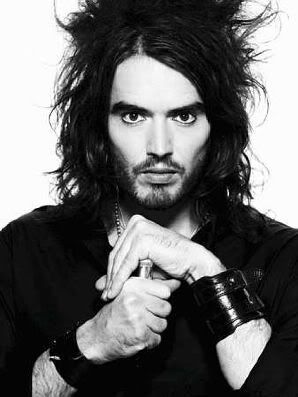 COMEDY CENTRAL(R) Signs Deal With Comedian Russell Brand for a One-Hour Stand-Up Special
NEW YORK, Oct 01, 2008 /PRNewswire via COMTEX/ -- Stand-up Special to Tape in November in New York City
Fresh off his hugely successful performance as the host of the 2008 MTV Video Music Awards, COMEDY CENTRAL has signed charismatic and controversial comedian Russell Brand to shoot a one-hour stand-up special, it was announced today by Elizabeth Porter, senior vice president, specials and talent, COMEDY CENTRAL. The special will feature Brand and an eclectic roster of special guests and will tape in November in New York City, airing in 2009.
"Russell Brand's comedy is a perfect match for our audience. He's a fresh new face with a rock-star aura and a unique and unpredictable act that pushes the envelope of comedy," said Porter. "American audiences who have been exposed to Russell through 'Forgetting Sarah Marshall' and the VMAs have seen just the tip of the iceberg."
Said Brand: "COMEDY CENTRAL is the home of 'South Park,' 'The Daily Show,' and 'The Sarah Silverman Program.' I am thrilled to have such esteemed neighbours -- particularly Sarah whom I shall be constantly troubling for cups of sugar and milk, breast milk."
Russell Brand has built a huge following in the United Kingdom since his break-out year in 2006 when he was named "Best Newcomer" at the British Comedy Awards and was crowned Time Out London's "Stand-up Comedian of the Year" (he also took home GQ's "Most Stylish Man" award). His introduction to American audiences came this year with his unforgettable portrayal of rocker Aldous Snow in Judd Apatow's "Forgetting Sarah Marshall" and Brand's new-found fame in the U.S. was cemented during his recent no-holds-barred performance as host of the 2008 MTV Video Music Awards. He will appear opposite Adam Sandler in "Bedtime Stories," scheduled for release on Christmas Day and is also slated to reprise his role as Aldous Snow in "Get Him to the Greek," a new Apatow-produced comedy in which the once-sober rock star falls off the wagon before a major gig.
Brand has written a column in The Guardian since May 2006 and released his critically-acclaimed and award-winning autobiography, My Booky Wook, published by Hodder & Stoughton in the U.K., last November. My Booky Wook was #1 on The London Sunday Times bestseller list for seven consecutive weeks and remained in the top ten for weeks afterwards. The Observer commented that "Russell Brand's gleeful tale of drugs and debauchery in My Booky Wook puts most other celebrity memoirs to shame." My Booky Wook is set to hit shelves in the U.S. in February 2009 through publisher HarperCollins.
Brand's one-hour COMEDY CENTRAL Original Stand-up special will be produced by Den of Thieves in association with COMEDY CENTRAL. Brand and Den of Thieves' Jesse Ignjatovic are executive producers. Elizabeth Porter is the executive in charge of production for COMEDY CENTRAL. This marks the second time that Brand will be working with Ignjatovic; the two recently collaborated on the 2008 MTV Video Music Awards. Simulcast on MTV and MTV2, the 2008 VMAs, the first VMAs hosted by Brand, drew over 9 million total viewers (Persons 2+), an increase of +28% vs. the 2007 VMAs and ratings grew by +27% among P2+ and by +12% among Persons 18-34 vs. 2007.
Brand is represented by John Noel Management and Endeavor.
Russell Brand Took Heroin for 11 Years


Brand is amazed he didn't die.


Heroin is a drug that drug addicts are terrified of. Quite simply, when a person starts using heroin, the odds of that person stopping are much less than 50-50.

Because of this, the news that broke today that Russell Brand took heroin every day for 11 years is quite shocking.

As the 11 years wound down, Brand was told that he would die if he didn't stop. This was the biggest factor in persuading the comedian (who recently hosted the VMAs) to stop using heroin, not the jail time that he was facing if he continued using, because of the super-intense addiction that heroin has.

"The first time I took heroin, I took heroin every day until I stopped 11 years later," Brand says. "They said, 'If you don't stop taking drugs now you'll be dead, in a mental asylum, or in prison within six months.'"

Brand went on to quit drugs in 2003, and starred in Forgetting Sarah Marshall this year and hosted the 2008

Video

Music Awards.
Brand: 'Helen Mirren drives me wild
'

R
ussell Brand has claimed that he will be unable to do much work on the set of The Tempest due to his lust for co-star Dame Helen Mirren.

The pair are due to start working on a new film adaptation of Shakespeare's classic sea-faring drama.

"There's something about her that drives me wild. She's so sexy and enchanting, just look at her form," Brand told The Mirror.

"They're going to have to hold me back when we start work. I'll be all over her. I don't know how I'll get any work done."

The British comic recently hit the headlines in America when he referred to George Bush as a "retarded cowboy" while presenting the MTV Video Music Awards. He later apologised to the Jonas Brothers for joking about their virginity during the evening.
this man is amazing. haters are just being ~ignorant~

EDIT: As so many of you kindly pointed out to me, the formatting of my post was screwed up. I've added 2 other cuts and tried to fix the messed up text/cut and resize. Hopefully I'm successful and everyone's blood pressure can go back down. Ty.

sources:
1
,
2
,
3