HK star will not return to testify in sex photo case: report
HONG KONG (AFP) - The Hong Kong actor at the centre of a sex photos scandal involving female celebrities has refused to return to the city to testify in a trial linked to the saga, a report said Wednesday.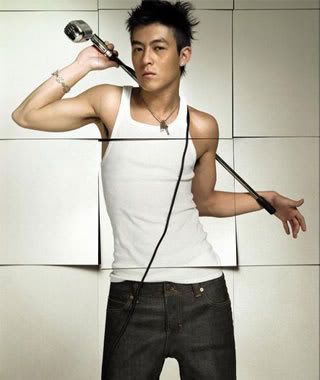 Edison Chen will not appear as a witness in the trial against a man who allegedly distributed photos across the Internet of Chen's sex acts with a string of female starlets, according to the South China Morning Post.

The refusal of Chen to return from the United States has stalled the trial of computer technician Sze Ho-chun, as the prosecution said it would have to apply for a higher court's permission to obtain evidence from the actor there.

Prosecutor Hayson Tse told a magistrates court that the permission would allow a Hong Kong judge to take evidence in the United States and assess the credibility of the Canadian-born star.

Tse said they had originally planned to deal with Chen's evidence by way of his witness statements. But the proposal was rejected by defence lawyers for Sze.

Explicit photographs of Chen with the stars were plastered across the Internet for weeks in February this year, causing a storm in this celebrity-obsessed city.

Sze was arrested in his computer store and pleaded not guilty to one count of obtaining access to a computer with a view of making dishonest gain for himself or another.

Chen's management company said the actor had promised to try his best to assist the investigation of the case but not to return to testify in court, the report added.


Source

Truth Time: it's my birthday, and I pretty much scoured the net for something to post so I could get up here. I am lame, I know this to be true.