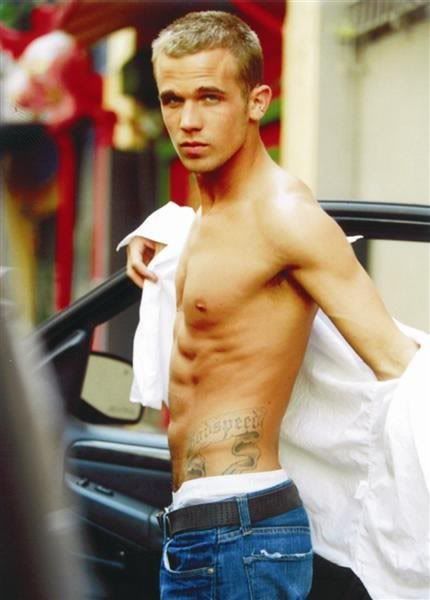 - The hotness that is Cam Gigandet revealed that he rolled in honey with Robert Pattinson...

- Kristen Stewart will play a 16 year old stripper in a new movie...


This Twilight Tuesday featured Cam Gigandet:

Memorable quotes for your pleasure~:

Well, I went out for James, because that was the role that I loved and wanted. Then a couple weeks later they said, "I think we're going to go somewhere else." So I was like, "Is there anything you guys have for me? Anything at all?" And so I went in for Kellan Lutz's character. Once I went in, I was like, "Oh my gosh, I like this character, but I just have to play James." … We waited a little bit, and after about a week, we heard back, and they were like, "OK, we'll give him the job."

So we're in the middle of the fight, and Robert is biting me, and what we needed was something that looked meaty — that sounds gross — something that looked like flesh. [Laughs.] And yet, we needed something, like a liquid of some sort. … So we started off with chicken, and it was just getting everywhere. We were running out of chicken, and eventually after that, we actually replaced the chicken with Swiss cheese — seriously. And he can't have it in his mouth at first, so we had to stick it on my neck and push it in. [What fans will see] is layer upon layer of Swiss cheese and honey upon more honey, all over my neck. Yuck.

Source: MTV.com




Meanwhile, Kristen Stewart told WDD Lifestyle about he next role as a 16 year old stripper:


She'll be back in cineplexes in Adventureland, a comedy set in 1987 from Greg Mottola, the director of Superbad. After that, she will shift gears to play a 16-year-old stripper in the drama Welcome to the Rileys. "I'm going to be such a goofball stripper," says Stewart.


Also, she thought Twilight was going to be a little cult movie lol:


The huge fan base of Twilight has taken Stewart by surprise. "I sort of figured it would always stay like a cult movie, because Catherine Hardwicke directs good indies. It seemed like it would be not that big of a deal. It has turned out to be the opposite."



Source: TP.