Anna Paquin dating co-star Stephen Moyer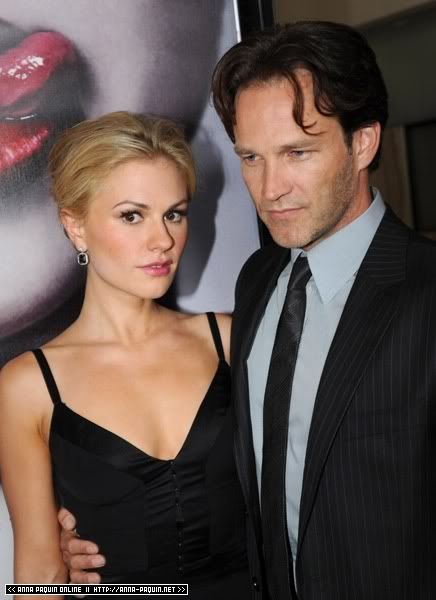 It was confirmated today that Anna Paquin is dating her True Blood co-star Stephen Moyer.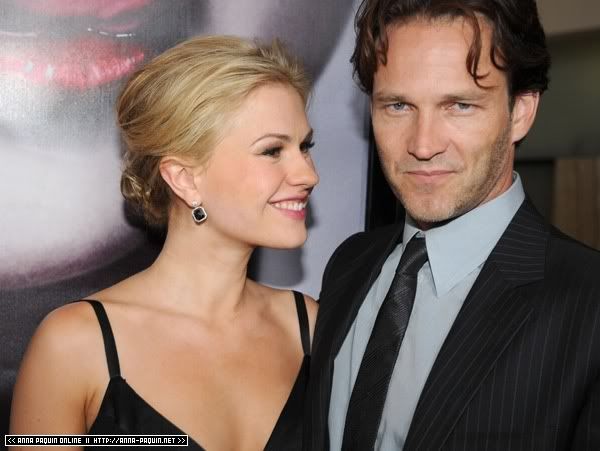 With all the talk around here of really famous people, how about a break for some less-famous hook-ups? Or possible hook-ups intended to bring in publicity for a TV show.
True Blood is a vampire series on HBO in which Anna Paquin stars as a mind-reading waitress named Sookie who consistently wears dresses that are way too small.
Us reports that 26-year-old Paquin, who won an Oscar at age 11 for The Piano but is probably best known as Rogue from the X-Men films, is dating her True Blood co-star Stephen Moyer, age 36 or 37, depending on what day he was born. Online sources only list his birth date as 1971.
Moyer has an eight-year-old son and six-year-old daughter from previous relationships. According to IMDB, he's previously starred in a lot of British television series.
Anna is very protective of her private life but has been romantically linked to actors Logan Marshall-Green and Kieran Culkin.
Stephen Moyer obviously also keeps his private life private, because there is bupkus online about this guy.
According to Us, Anna and Stephen have been a couple since they met filming the pilot episode.

"They are really cute together," says the source. "Extremely in love and perfectly suited."
[From Us, print edition, September 29, 2008]
I don't get HBO so I don't know how good this show is, but I loved Moonlight on CBS even though it was super-corny. I'm still bitter that they cancelled it.
I'm always suspicious when co-stars are rumored to be dating because it's the easiest way to get free PR for a TV show or movie, but these two actors don't seem like the type to sell out their personal lives for publicity.


Link: http://www.celebitchy.com/14342/anna_panquin_dating_co-star_stephen_moyer/


And here Charlaine Harris, the autor of the books that True Blood is based confirms it:

"Stephen and Anna's relationship is genuine." - Charlaine Harris

Link: http://charlaineharris.master.com/texis/master/search/showmsg.html?id=48d6c7d010&Catid=457073b03#msg323

Pics credit: http://anna-paquin.net/