There are a few of good movies on this list that aren't getting a lot of press. Which movies will you be seeing this fall? My picks are outside the cut.
Source
That's it -- fall is a wash.
With Harry Potter and the Half-Blood Prince unceremoniously bumped from November to next July, theater owners should just go ahead and shut down. Because there's nothing left on the film slate over the next few months. No new releases between now and the end of the year. Not a crumb to sate our appetites. Right?
Please. I'm as wild about Harry as anyone, but there's plenty else on the plate this autumn to feed the giant, salivating maw of the American movie-going public.
This Potter-deprived list includes a fair number of possible Oscar contenders (among them, Australia, Body of Lies) from A-list directors (Baz Luhrmann, Ridley Scott), along with comedies (Yes Man), high-concept dramas (The Curious Case of Benjamin Button), cartoons (Bolt) and a scattering of much-anticipated action thrillers (Quantum of Solace).

Also outlined below are quite a few two-fers: remakes of classic films (The Women and The Day the Earth Stood Still), high-profile presidential studies (W. and Frost/Nixon), Clint Eastwood-directed dramas (Changeling and Gran Torino), movies with ectoplasmic protagonists (Ghost Town and The Spirit) and tributes to the power of positive thinking (Yes Man and Happy Go Lucky).
As always, take the release dates with a grain of salt. Smaller independent films and even a few big ones tend to be nomadic, moving around from date to date; the closer we get to the end of the year, the likelier they'll spill over into January. I've bunched some of them in a dateless section at the end. And remember: This rundown is far from exhaustive. For a more complete accounting, see the related list. But even that one doesn't bear a trace of the invisible Harry Potter.
FRIDAY, SEPT. 5
Bangkok Dangerous
-- Hitman Nicolas Cage plies his trade in the titular Thai city. From the Pang brothers, who based it on their 1999 debut film of the same name.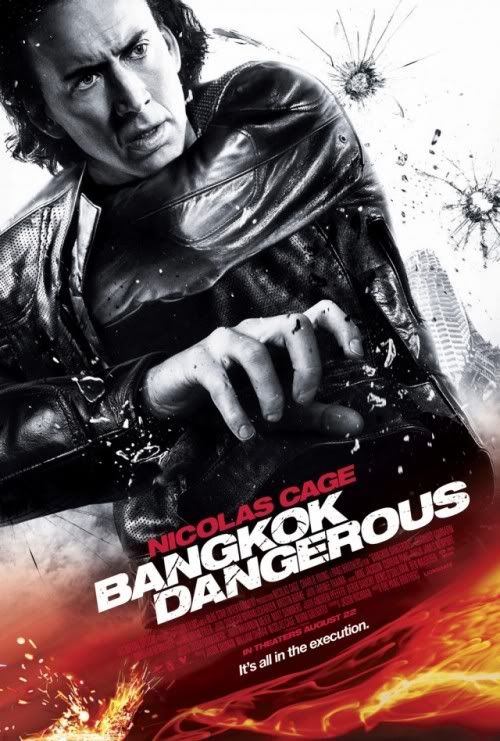 Boy A
-- Ex-con drama about a young man (Andrew Garfield), released from prison for a murder committed in boyhood, finding his way on the outside. Directed by Irish playwright John Crawley.
FRIDAY, SEPT. 12
Burn After Reading
-- Judging from the trailer, the Coen brothers' follow-up to their Oscar-winning No Country for Old Men looks like a quirky wack-a-mole of numbnut criminals. One of them is Brad Pitt with a George Michael coif. Nice.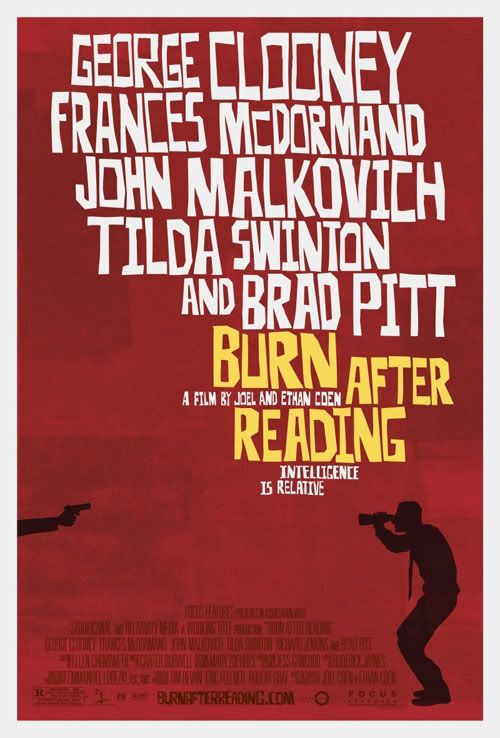 Righteous Kill
-- All right, so I'm only interested in this because it stars Al Pacino and Robert De Niro as tough old cops, and they haven't shared the big screen since 1995's Heat. And yes, I do realize that Jon Avent also directed Pacino in the stinky 88 Minutes. But hope springs eternal.
Tyler Perry's The Family that Preys
-- The Perry juggernaut releases its latest redemptive dramedy, this one with Kathy Bates and Alfre Woodard as old friends with messed-up children.
The Women
-- Is mucking about with George Cukor a smart idea? We'll find out in Diane English's revamp, so to speak, of the classic 1939 X-chromosonal Manhattan snarkfest. But instead of Norma Shearer and Joan Crawford, we get Meg Ryan and Eva Mendes.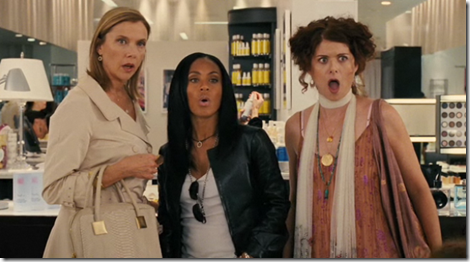 FRIDAY, SEPT. 19
Ghost Town
-- Supernatural rom-com from writer-director David Koepp (Stir of Echoes) in which a nudnik (Ricky Gervais) gets visited by a tuxedo-clad ghost (Greg Kinnear) who wants him to woo his widowed wife (Téa Leoni). I would pay to watch Gervais brush his teeth.
Hounddog
-- In the 1950s south, an abused young girl (Dakota Fanning) finds hope in the music of Elvis. Controversy magnet at 2007 Sundance.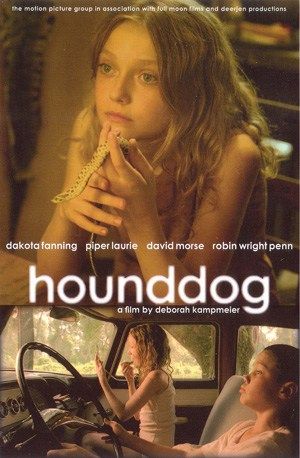 Igor
-- Computer-animated hunchback comedy, set in the kingdom of Malaria. With John Cusack in the Peter Lorre role.
FRIDAY, SEPT. 26
Miracle at St. Anna
-- Spike Lee directs a World War II film about segregated troops battling Germans in Italy. You had me at ``Spike Lee.''
Eagle Eye
-- Shia LaBeouf is on a tear this year: first in the lucrative (if blah) Indiana Jones and the Kingdom of the Crystal Skull, now in a techno-thriller from D.J. Caruso (Disturbia, which also starred LaBeouf) about a Wrong Guy jerked around by some psycho on a cell phone. And it's SHYE-uh La-BUFF. I think.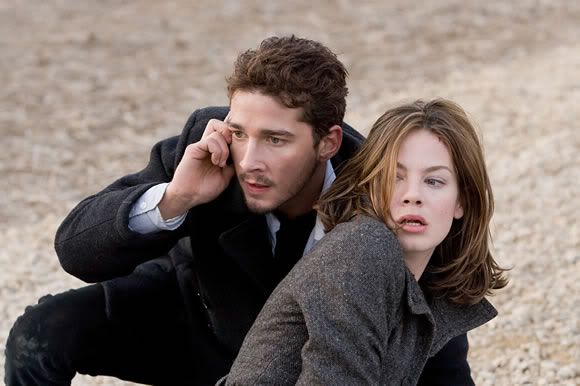 Nights in Rodanthe
-- Richard Gere and Diane Lane (in their third pairing, after Unfaithful and The Cotton Club) do the lovey-dovey in this spin on Nicholas Sparks' best seller about a man, a woman and a beach house.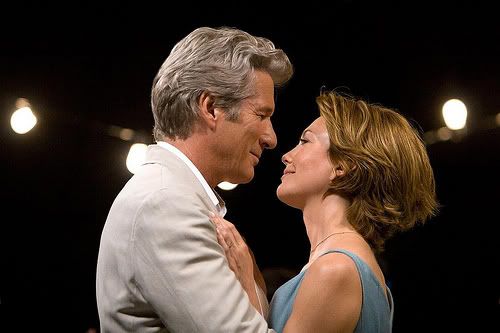 Blindness
-- Tragically, everyone on the planet goes blind - except, that is, for Julianne Moore. Directed by Fernando Meirelles (The Constant Gardener) from the novel by Nobel laureate José Saramago, it earned mixed buzz at Cannes. We'll see.
FRIDAY, OCT. 3
Appaloosa
-- I keep hearing that Westerns are dead, but then Hollywood keeps cranking them out. Here's one directed by Ed Harris -- a tale of two stern men of the law (Harris and Viggo Mortensen) hired to protect a town from some crazy rancher (Jeremy Irons). The Magnificent Two?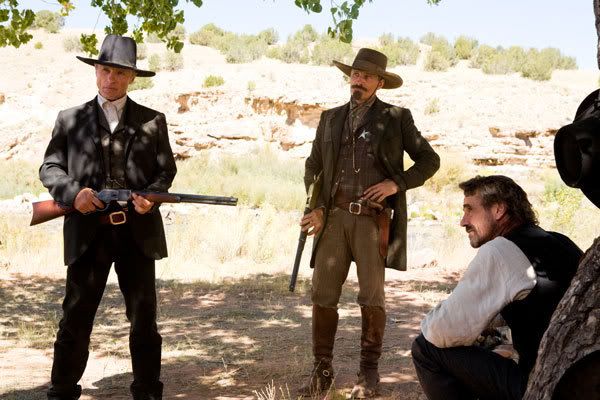 Nick and Norah's Infinite Playlist
-- Do I care because I'm fond of Michael Cera (Juno), because I like fumbling love stories that take place in the course of a single night, or because of that strange, expansive title with hints of The Thin Man? All three. Directed by Peter Sollett (Raising Victor Vargas).
FRIDAY, OCT. 10
Body of Lies
-- Leonardo DiCaprio and Russell Crowe co-star as a CIA field agent and his puppet-master boss in Ridley Scott's fourth collaboration with Crowe -- who hasn't looked quite so zaftig, bespectacled and gray since The Insider. Can't wait.
The Express
-- Ernie Davis (Rob Brown), the first African-American to win the Heisman Trophy, gets the inspirational-sports-flick treatment from director Gary Fleder (Runaway Jury).