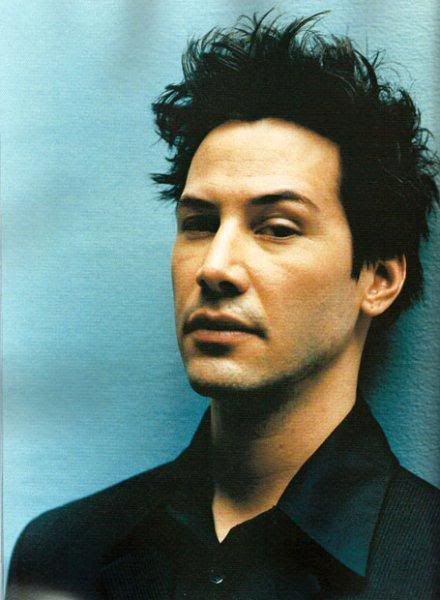 First Showing is reporting that Keanu "Whoah" Reeves is adding another straight-faced hero to his resume, playing intergalactic bounty hunter Spike Spiegel in the live-action adaption of anime cult-favorite, Cowboy Bebop.


According to First Showing's "inside source" at Fox studios, Cowboy Bebop has long been buried in the list of movies waiting to be green lit, with Reeves attached to the project for some time now. That bit of star-power, plus some early fan buzz, has motivated Fox to fast-track Cowboy Bebop for a 2010 release; though currently there is no director, writer, or script for the film.

For those who aren't into anime, Cowboy Bebop follows the exploits of a team of bounty hunters, ("Cowboys" as their known,) who coast the cosmos aboard their spaceship, Bebop, tracking down the universe's worst criminals and collecting the bounty on their heads. The plot thickens when the team's strong but silent leader, Spike (Reeves) begins to run across his old buddies from a nefarious crime syndicate he used to belong to. The only thing standing in the gangsters' way? Spike, and the crew of the Bebop.

If Reeves is attached, you can expect the scale of this flick to be big-budget epic. Warring spaceships and kung-fu throwdowns complete with gun fire. Nice. Between Cowboy Bebop, the upcoming Street Fighter: Legend of Chun Li and the live-action Dragonball movie, it seems Hollywood is trying to cash in on the anime universe.


SOURCE

If you listen closely, you can hear the sound of every anime nerd in the world weeping. Or hitting the capslock key...