Rather than do the usual St Trop ez-Ibiza circuit, Keira Knightley and beau Rupert Friend are spending their summer hols on the far-flung islands of Indonesia.
That's where my fave chicken satay comes from and it looks like skinny Keira could do with getting a few skewers down her. She needs to realise that after three years she's at the stage of her relationship when she can indulge.
Meanwhile, her ex Jamie Dornan is getting close to model Lily Cole. It's only a few weeks since Lily hooked up with Jude Law, but I know who I'd rather date. Jamie's drop-dead gorgeous, has a full head of hair, a sexy Irish accent, and no kids.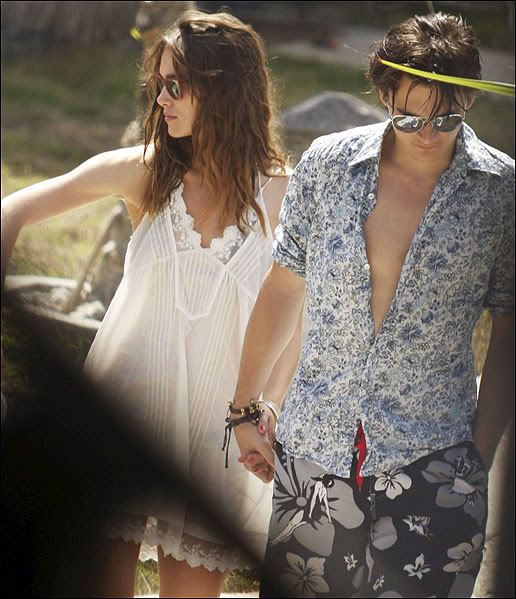 Source and source